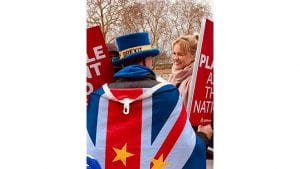 The UK is preparing for Brexit with the transition period due to end on 31 December 2020. It is an important time for businesses across all sectors. All businesses will face entirely different challenges. Everything depends on the nature of your operations as well as those of your customers and suppliers.
As the UK leaves the single market, EU laws are no longer applicable to England and Wales. There will be a significant change in the way business is conducted. During the remainder of 2020, the UK and the EU will negotiate a trade agreement with the aim of bringing such an agreement into force by the end of the transition period. But there will be significant changes whether an agreement is reached on the UK-EU future relationship or not. It is important that businesses give consideration to how Brexit will affect their business with or without a trade deal.
How can your business prepare for Brexit?
An important part of preparing for Brexit is understanding the strategic priorities for your business. Having a clear knowledge of this will ensure that you are devoting your energy to the things which matter most. Understanding your company and the greatest areas of exposure to Brexit related change, together with new opportunities that it presents, will be vital to the ongoing success of most organizations.
To determine your strategic priorities as well as potential risks, ask the following questions of your business to identify areas of concern:
What jurisdictions does your business operate in?
What are your highest risk supply chain contracts?
What are your highest risk clients or customer contracts?
What clauses do you have in your standard forms to mitigate the effects of Brexit?
What clauses do you need to negotiate into your other contracts to mitigate the effects of Brexit?
What options do you have in your contracts to terminate them if they become loss-making or otherwise unworkable due to Brexit?
Understanding your exposure to Brexit in existing or future contractual arrangements with suppliers and clients is vital. It may not be feasible to review every contract and it will certainly not be possible for most businesses to renegotiate every contract before the transition period ends. However, having knowledge of your high risk existing contracts that could leave you open to a dispute, will ensure you are prepared should issues arise. Preparing new contracts for new engagements after Brexit, by prioritizing standard forms with tailored clauses, will also help to ensure you are prepared for life after the transition period ends.
Should you wait to see if a deal is agreed with the EU?
No. The end of the transition period is imminent. Waiting for clarity about a possible trade deal between the EU and the UK is no longer a sensible option. Most organizations will already have an idea of how Brexit will affect their operations. Consideration of the questions listed above will provide a good idea of how your business may be affected, whether a trade deal is agreed or not.
Taking the decision to act now, will ensure you are prepared for either eventuality. The businesses that will thrive in this uncertain environment are those who act now to understand the challenges and opportunities that Brexit presents. A well-planned Brexit strategy can help ensure the continuity of your company. Those companies that have prepared themselves well for Brexit are even starting to see this as a competitive advantage.
How can we assist?
Many businesses will have previously conducted thorough risk assessments and contingency planning to identify the key areas of risk to their business in a no-deal scenario, given how protracted Brexit has become. Preparing and testing contingency plans is vital. It ensures your business is ready for the end of the transition period, particularly given the ongoing economic implications of the COVID-19 pandemic.
A review of your business insurance should also be undertaken to consider if there are any gaps or risks. Consider your GDPR Data Protection policies and whether your business transfers data between the U.K. and Europe safely and compliantly. Look for any immigration holes that might need consideration for your employees. All of these things have the ability to make or break many businesses. However, with preparation, these things can be carefully reviewed and set in place prior to the end of the year transition period.
At A City Law Firm, we advise various clients on Brexit related matters. We can assist with strategic and operational planning for Brexit, and can assist your business with:
Reorganization or restructuring options for your businesses
Privacy and data protection regulatory implications
The impact on human resources
Current and future dispute resolution
Drafting new contracts with tailored Brexit clauses
Amending or advising on existing commercial contracts
Please get in touch for a consultation with one of our specialist solicitors if you have any concerns regarding Brexit and the implications for your business.
Karen Holden | Managing Director (Cantab)
64 Clifton Street
London
EC2A 4HB
W: acitylawfirm.com
T: + 44 (0) 207 426 0382
---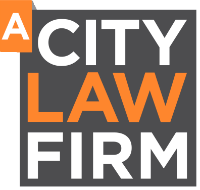 Our firm's culture of supporting our clients is very important to us and we work hard to nurture and develop it. We will go on a journey with you, building mutual trust and respect as we tackle all obstacles. We don't look at you and wonder how we can make more money out of them, we do what's commercially sensible and take steps to advise and protect you.
We are continually looking for alternative and innovative ways of helping you. We use this imagination and lateral thinking to give you all the options: the pros, the cons and the risks associated with each.