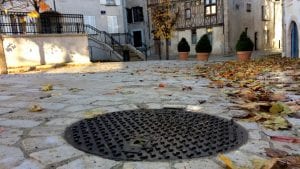 EJ the market leader in the design, manufacture and distribution of access solutions for water, sewerage, drainage, telecommunications and services networks is rolling out Infor M3 across Europe. This is the second phase of a project that has already seen it roll out the solution across North America. It is part of a major digital transformation project by EJ as it looks to modernize its IT systems.
The Elcimaï group, an Infor partner, will manage the project in Europe. The first Stage will see Infor M3 implemented in the UK at what used to be Peter Savage Ltd, but was acquired in 2015 and then rebranded as EJ in 2017. EJ EMEA is headquartered in France and has offices in Austra, Belgium, Germany, Ireland, Italy, Spain and the United Kingdom; it also has sales operations in Poland and Portugal.
Europe champions Infor solutions
While EJ was founded in the US, it was the French operation that championed the Infor solution, having used Infor Movex previously. Infor M3 is replacing a mix of other solutions that EJ inherited through acquisitions. Having reviewed the market, it selected Infor M3 against other "market leaders".
Gérard Doucet, Director of Information Systems for EJ in EMEA commented: "Given that the US operations of EJ did not have an ERP system that met future business requirements and that we had experience with Movex for which we had licenses, the choice was fairly quick. For reasons of cost and — in particular with regard to other major suppliers on the market which we also assessed — because of the reduced complexity, and thanks to the functional richness of the standard solution, we opted for Infor M3 in a private cloud deployment. This allows us to work with complete freedom without depending on the time and process constraints in the US, with 24/7 availability."
Elcimaï will lead the implementation across Europe. Bruno Kientzel, CEO of Elcimaï Business Solutions commented: "This is a particularly engaging project for our teams: in the cloud, over an extended European geographical area, with the specific zero constraint imposed by the customer. Its implementation enables us to demonstrate our ability to support a significative industrial and digital transformation project."
Elcimaï will deploy a single-tenant cloud-based solution hosted in AWS for EJ. Infor M3 will enable the company to standardize its business processes across the globe. It will also gain complete visibility of its operations and finances in real-time. Infor M3 delivers a wealth of functionality suitable for industrial manufacturing. Ej also liked that the solution is ready to deploy out the box with configuration alone.
Looking forward
In recent years EJ has not only acquired businesses; it has also expanded manufacturing operations. This included expansion of its manufacturing site in Birr, Ireland, a new foundry in Michigan and a new fabrication facility in Syracuse, NY. The modern operations will now have modern software that will help improve its efficiency. EJ also plans to roll out the solution to its Australian operations.
The shift from physical servers to a cloud deployment will deliver EJ more "flexibility and freedom" than it had before. It no longer has the responsibility for operating systems and hardware. Furthermore, it can also leverage the tools that Infor has developed to manage the single-tenant cloud environment. What will be interesting to see is whether EJ will take the same route as Russell Tiles, which deployed an Infor solution in a single-tenant environment in 2018. The company is now migrating to a multi-tenant solution to deliver further savings and operational efficiencies.
EJ will look for the new solution to deliver benefits including:
Improved operational agility
Production cost optimisation
Cost efficiency
Enterprise Times: What does this mean
It is perhaps ironic that the French subsidiary of a US operation recommends software from a US company. However, the Infor heritage is global, having acquired many companies during its early years. They included several with a strong heritage and loyalty in Europe, such as Movex and Baan. As EJ is deploying Infor to around 2,500 employees, this is not a small implementation. It is also one that could provide an interesting case study.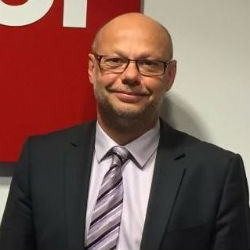 Laurent Jacquemain, Infor's senior vice president & general manager for southern Europe commented: "Organizations' complex industrial processes need to be supported by software solutions that are the opposite of this complexity. A company like EJ has operations all over the world that respond to different rules and production rates. With Infor M3 in the cloud, EJ benefits from all the flexibility and agility of a solution dedicated to industrial manufacturing and open to future developments. All of this ultimately contributes to optimizing their processes and increasing their market share and revenues."