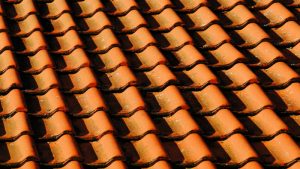 Infor has announced that Russell Roof Tiles is upgrading its Infor software to CloudSuite Industrial.
Russell Roof Tiles first implemented Infor Syteline in 2011. As a manufacturer of roof tiles it saw the advantage of moving its systems to the cloud with the original installation.
This was a client server installation with a full client deployment at Russell Roof Tiles. While this would have gained some of the advantages of cloud it did not gain all of them.
Since then Infor has developed Syteline into CloudSuite Industrial and it is now available in both multi-tenant and a single tenant cloud environment. Russell Roof Tiles chose to upgrade to the latest version of CloudSuite in a single tenant environment. This is because it still requires a several customisations that could not be delivered in the multi-tenant environment
So why move now
The construction industry in the UK returned to growth in 2017 for the first time in several years. This has had a positive impact on the business. It has also brought challenges. From running an operation running five days a week it now needs to run its operations closer to 24/7 to keep up with demand. Ensuring that they produce right combination of tiles and have the right raw materials on hand becomes more challenging.
To address this Russell Roof Tiles decided to upgrade their Syteline installation to the latest version of CloudSuite Industrial. This is version 9, in effect moving up three versions. They are also implementing finite capacity planning and scheduling. This will enable them to automate the majority of their long range planning and help manage lead times better. It should also increase the efficiency of the operation increasing output at a site that is operating at near maximum load.
This is critical for the manufacturers in the construction industry. Increasing capacity is expensive, time consuming and often meets with environmental opposition due to its impact. These are also not the only advantages moving to the cloud is giving Russell Roof Tiles.
The project is part of a wider modernisation program. This will also see the replacement of dot matrix printers and multipage stationery by electronic devices. Not only will this reduce the environmental impact of the company it will also speed up the accuracy and efficiency of the delivery operations.
Customers to benefit
The move to the cloud will enable both employees and customers to view order and account information, including CAD drawings, from any device, anywhere, at any time. It will also move Russell Roof Tiles to a subscription picing model. This will enable them to flex their costs, both as they expand and if/when the construction industry declines again. In industries at the whim of economic cycles this is a key advantage of cloud technology. They are able to keep up to date without the re-investments that on-premises solutions require, or the fixed maintenance payments. The latter can increase the cost per user during a downturn.
CloudSuite Industrial also delivers a more advanced and easier to use reporting solution. While Russell Roof Tiles were unable to remove all the custom coding from their installation, it has been massively reduced. This will make future updates simpler. It is likely that it intends to ultimately move to the multi-tenant environment to gain all the advantages of SaaS software. It will also take advantage of the customer portals now available in CloudSuite Industrial.
Araminta Chesters, Finance Director, Russell Roof Tiles commented: "Technology is increasingly important in ensuring that our business continues to meet the needs of our market, and moving to Infor CloudSuite Industrial is a key part of our strategy to modernize and enhance our service. Adopting a Cloud model reduces our technology footprint, and will make for a smoother transition when our US operations migrate to the same platform in H2 2018, while our customer self-service portal will ensure customers are only a click away from the information they need on any given project."
What does this mean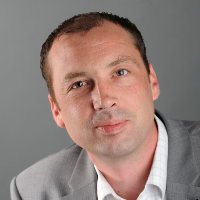 An Infor team will carry out the upgrade at Russell Roof Tiles. This is expected to complete during 2018. The relationship between the two companies is strong and demonstrates the advantage of working closely with vendors.
Chesters spoke at the Syteline User conference in October 2014 expounding the benefits of cloud. Her subject was: "Why we chose to be in the Cloud and why we would choose to do it again." Four years later she has done just that. Although it is not yet the full multi-tenant solution, it would not be surprising to see that happen over the next few years.
As the economy in certain sectors picks up, businesses look to invest in their operational systems such as ERP. Russell Roof Tiles has made a considered decision to re-invest in its systems. It has clear objectives and benefits in mind that should see it improve customer services and defer expensive capital investments. The market is fickle and by making these improvements it reduces the major risk of over expansion.
Phil Lewis, VP for Global Solution Consulting, Infor said "The building sector has had a turbulent decade which for the most part, has seen a return to growth over the last few years. Technology has become a key means of getting closer to customers and delivering to their demands, and through its deployment of Infor CloudSuite Industrial, Russell Roof Tiles is able to improve customer service."