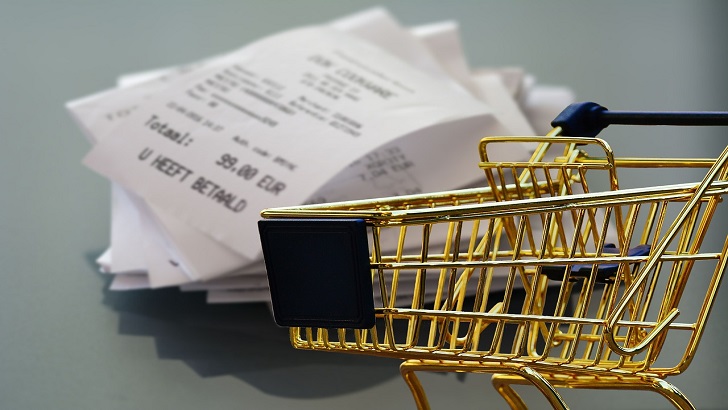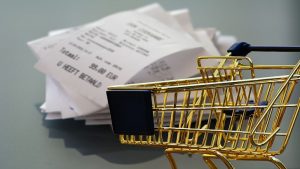 Retail and eCommerce highlights this week include: Channable announces its North American expansion. Celerant helps retailers and ski resorts gear up with eCommerce and touchscreen kiosks with infinite aisle products. PrizeLogic and SmartCommerce announce a strategic partnership designed to provide brands with turnkey shoppable promotions, loyalty and rebate programmes. TikTok announced a partnership with Shopify to help merchants create and run campaigns directly geared toward TikTok's community
Channable announces North American expansion
Channable, a global eCommerce platform provider for digital marketers, brands, and online retailers, announced its North American expansion. The company is accelerating international eCommerce for US-based clients and partners. A spike in international eCommerce fuelled by the pandemic prompted Channable to focus on the US market. Channable is already working with Philips, Maison MRKT, Upper Quadrant, Carbon, and others internationally and in the US.
Channable's retail platform enables digital marketers, brands, and online retailers to sell, advertise, market, automate, and manage online sales globally. The company's platform works in several different languages to:
Optimise and organise product feed management, handle orders, advertise listings across thousands of online marketplaces, affiliate networks, and price comparison sites.
Offer PPC tool automation to easily generate and optimise Google Text Ads (Google AdWords). Microsoft Advertising (Bing Ads) text ads, and shopping campaigns for peak eCommerce performance.
Integrate and work seamlessly with major eCommerce platforms including: Shopify, Magento, Lightspeed, and WooCommerce.
How Channable Works
Digital agency, Maison MRKT chose Channable as its eCommerce performance marketing partner. The agency focuses on consumer brands in luxury fashion, beauty, food and beverage and accessories. It utilises Channable's retail platform to help deliver clients high-ROI eCommerce campaigns. The platform provides a holistic, cross-channel approach addressing the entire marketing funnel from acquisition and retention to loyalty. By helping its clients scale, while maintaining a profit margin, the agency's partnership with Channable has become an integral part of its clients' digital product distribution strategies.
Celerant Technology expands NILS integration to Offer 'Endless Aisles' to retailers
Celerant Technology, a provider of retail solutions announced an expansion of its current integration with NILS, a designer and distributor of fine winter apparel and skiwear. The integration enables retailers and ski resorts to carry an endless aisle of products through Celerant's kiosks and eCommerce platform. Shoppers can browse and order inventory beyond what the store currently has in stock.
Celerant's point of sale system previously offered the ability to browse and import products from NILS catalogue. The integration was recently expanded to include NILS' live vendor feeds. By pulling these data feeds, NILS products can be displayed on Celerant's eCommerce websites and touchscreen kiosks in real-time. This is completed with product descriptions, images and stock levels. Leveraging this technology, retailers can launch a website easier and start selling online quickly. It also widen their product lines in store and online. With Celerant's existing drop shipping capabilities with NILS, orders can be drop shipped directly to the consumer. It can be delivered to the store (or resort) for pickup – enabling retailers to sell more with less effort.
PrizeLogic & SmartCommerce bring shoppable engagements to market
SmartCommerce, a provider of eCommerce carting solutions, and PrizeLogic, the largest independent incentivised engagement company announced a strategic partnership. The partnership is designed to provide brands with turnkey shoppable promotions, loyalty and rebate programmes. This partnership marries SmartCommerce's Click2Cart technology with PrizeLogic's interactive consumer engagement capabilities to facilitate real-time shoppable solutions. It removes friction from the consumer's purchase journey, specifically in those moments when brands are already top of mind.
"Our partnership with SmartCommerce enables consumers to easily add products discovered through PrizeLogic-powered engagements to digital shopping carts. It minimizes the gap between intent and purchase action," said Ryan LaMirand, CEO, PrizeLogic.
"According to Ypulse, 54% of 13-35-year-olds think brands should cut out as many steps in the buying process as possible. Shoppable engagements allow us to do just that."
Click2Cart allows brands to turn incentivised engagement into a shoppable one. From chance-to-win promotions and offers, to rebates and loyalty programs. The solution enables brands to turn a variety of digital engagements into instant sales driving opportunities. "Online shopping has become the norm and brands are looking for new low friction ways to creatively engage, delight and incentivise consumers," says David Byelick, VP of Partnerships, SmartCommerce. "The Click2Cart – PrizeLogic combo adds another great tool to the brand's toolbox."
TikTok partners with Shopify to launch shoppable video ads
TikTok has announced a global partnership with Shopify to help merchants create and run campaigns directly geared toward TikTok's community. Brands are an important part of the TikTok experience. The company seen that the community enjoys connecting with the brands they're passionate about. In a recent study, 88% of TikTok users said that they discover new content that they enjoy while using the app. Half of users said they discover new products through advertisements posted by a product or brand. Through this partnership TikTok is making it easier for Shopify merchants to tap into the creativity of the TikTok community. Be discovered and optimise their marketing campaigns.