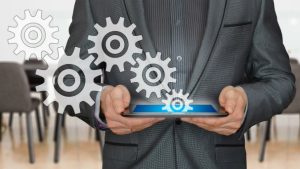 Changepoint has unveiled more updates to Changepoint Services Automation (SA) 2020, previously Changepoint PSA. In a recent blog, it revealed the next phase of improvements to the user experience (UX) with a new look for Resource Management and Project Worksheets.
Intuitive user interface
The new interface provides users with relevant linked information in an easy to consume format. An example of this is the dynamic working areas. The Project Worksheet screen is split into linked sections. For example, the task list provides basic information such as name, start date, planned finish date, duration, resource requirements and a new state field.
The State column displays whether a task is locked or not; it also enables the user to unlock the task if required. Next to this, the Gantt chart is displayed in a section that enables the users to see the dependencies between individual tasks in the list visually. The current highlighted task is displayed separately below in a single pane with more information.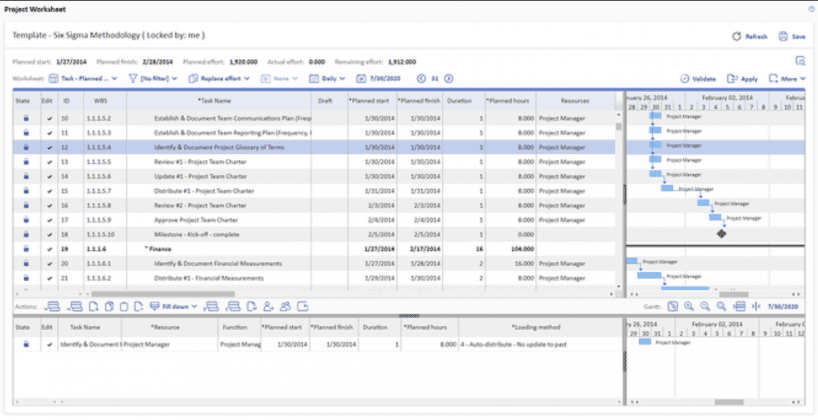 It is not just in how data is displayed that Changepoint SA is improved. Frequently used tasks are instantly accessible using single icons. Infrequently used tasks are now available from a dropdown list containing these tasks. This means that the workspace is simpler and faster to use for users, while still being able to access all tasks they need to complete their work. What isn't clear is whether tasks will shift between being visible on the screen and in the more list based on usage. It is, however, possible to configure the action settings within dropdown lists.
Other enhancements include the addition of help text to data fields. This helps users better understand what information they are looking at or need to enter.
Further future enhancements in the Project Worksheet that Changepoint previously unveiled and may now be available include:
The ability to assign resources to tasks in the worksheet
Allocate planned hours in the project worksheet
Activate tasks in the project worksheet
Editing tasks in the project worksheet
Enterprise Times: What does this mean
This is the latest update from Changepoint and there is more to come. Earlier this year it announced significant updates to both Changepoint PPM and Changepoint SPM. With these latest updates for Services Automation, customers will start to see a more holistic approach to its software and enhancements are shared across the portfolio. More is promised later in the fall and customers and prospects should take note.
With a degree of uncertainty around the ownership of Planview as Thoma Bravo look to sell the company can Changepoint take advantage? The PSA market is very competitive, with Clarity, FinancialForce, Mavenlink, Kimble Applications and NetSuite all vying for share.