Changepoint has announced the latest release of its Changepoint PPM (Daptiv) solution. In a separate announcement, it unveiled its new set of subscription-based service offerings. It also unveiled the latest improvement to its Strategic Portfolio Management (SPM) solution. SPM launched in January alongside the new Changepoint branding.
Four subscription-based professional services
With most vendors already using subscription-based charging for software, the attention has turned to packaging services similarly. It gives consistent income and helps companies to head towards funding or an IPO. Furthermore, it protects revenue streams, at least partly, in the advent of crisis, such as the current pandemic.
Changepoint is now offering four subscription-based services to clients.
Premier: A customer success based program that helps customers optimise the use of their Changepoint solution
Analytics Assurance: Assists customers with deployment and improvement of Changepoint analytics. It may include both the Neo4j solution underpinning the analytics platform and the IBM Cognos platform that delivers operational intelligence.
Administration Augmentation: This managed service provides customers with assistance in managing their solution. It allows organisations to focus on delivering services to clients and managing their business rather than having to update the solution.
Education: This gives customers access to the Changepoint Learning Center system. It contains collateral to assist users with knowledge of Changepoint solutions and best practices advice within professional services businesses.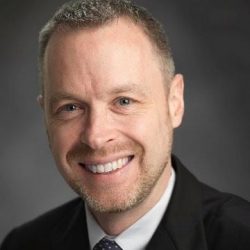 Paul Yaros, Chief Customer Officer, commented: "Regardless of the customers' maturity with the software, we have subscriptions that provide on-going, hands-on assistance to ensure our customers are able to be successful."
"Success in offering enterprise software often comes down to how well you know your customer's needs and how well you enable them to deliver solutions to their business. A powerful technology platform requires powerful engagement, and our subscription services offerings provide for that powerful engagement in a manageable and ongoing way. Through these subscriptions, we are able to maintain on-going dialogue and intimacy with our customers to symbiotically understand and help them solve their challenges, and ultimately deliver better business outcomes."
Changepoint PPM gets an update
The latest release on Changepoint PPM (Daptiv) includes Daptiv Task Boards and Daptiv Connect for JIRA. Task boards are like Kanban boards that enable project teams to track the progress of tasks and project status visually. Task Boards supports drag and drop. Users can quickly add, edit and move tasks, thereby changing priority, status and ownership. It also includes seven standard templates that will accelerate the implementation of Task Boards to deliver value quickly. The solution is already integrated with Daptiv reporting. Those users with more complex reporting requirements changes on the Task Boards are surfaced in existing reports.
Eric Bergman, vice president, product management at Changepoint said: "Our customers are constantly experimenting with how best to manage work, whether it's waterfall, Agile, Kanban or a combination of multiple methods to deliver the right balance of control and collaboration. They need tools that align their organization–from strategic planning and operational management to simple, visual task management."
In addition to the enhancements for organisations taking an Agile approach, the integration to JIRA improves collaboration capabilities. Software development teams can now integrate the powerful JIRA solution with their Daptiv PPM deployment. Project managers can now surface aggregated agile project information from Jira to help understand resource requirements across the broader set of projects. Integration between the two solutions is bidirectional so that task and time data input in one is updated automatically in the other. It reduces the administrative burden for those organisations that hitherto have used both solutions. Finally, the Daptiv reports system is now able to extract information from Jira to deliver higher-level reports with detailed information extracted from Jira about projects, tasks and issues across a project. Dell Boomi Atomsphere integration platform powers this integration.
SPM just got better
As promised in January, Changepoint has continued to develop its SPM solution. The latest release sees deeper integration between SPM and the PPM workspace. It maps the majority of SPM fields to PPM equivalents. This removes the necessity to update both solutions, a problem which could have led to discrepancies in information and flawed insights. It is not yet a bidirectional exchange of information. SPM pushes its data into PPM, which means that ongoing projects within PPM do not update SPM with any changes. Changepoint is looking to address this shortcoming in a future release. The release also includes updates to the Changepoint Analytics Augmented Intelligence.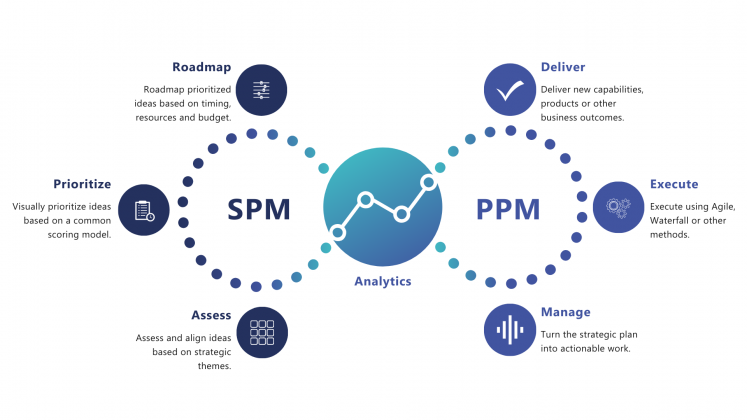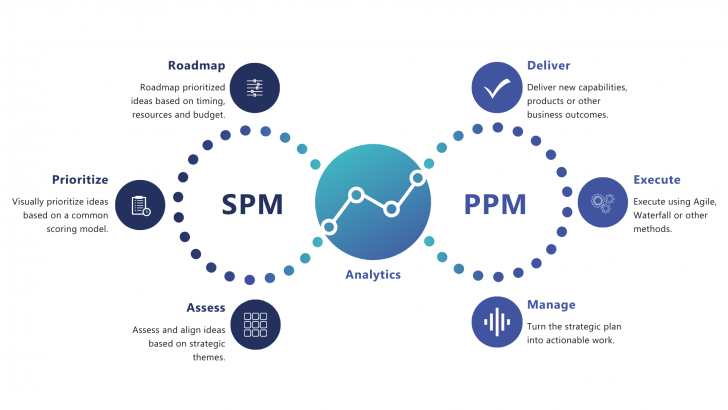 Enterprise Times: What does this mean
Customers can find further information on these updates on the Changepoint community. However, these are not publicly available at the moment. Following its rebranding, Changepoint is starting to increase the cadence of announcements around its products. These latest updates are also significant. The integration with JIRA will attract several prospects and customers as they seek to introduce a fully integrated hybrid architecture.
Strategic Portfolio Management it is still early days. Disappointingly there was no timescale given for the bidirectional support of data with PPM. For companies running major projects with long timescales, this is important. Changes within the project may occur that could influence SPM. Currently, this would mean duplicate data entry that is prone to inconsistencies. However, the task of replicating data back into SPM automatically also has challenges. It will be interesting to see how Changepoint solves this.