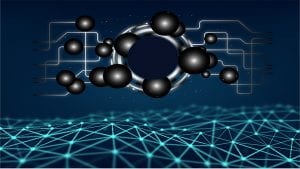 Despite the detrimental impact of COVID-19 on so many sectors, the story for many UK B2B tech companies has been a positive one. As remote working persists, people look for solutions to challenges caused by the pandemic. Digital technology is very often finding itself as a core part of the "new normal".
What is more, three main trends are emerging:
The current economic and social conditions have accelerated the digital transformation that was already sweeping almost every industry.
There is greater demand for software and digital platforms in specific industries such as payments, media and video.
Demand has increased for better connectivity and enhanced communications networks as living and working remotely looks set to continue.
The outlook is therefore positive for much of the B2B tech sector. It will play an integral role in shaping the new society and economy that is emerging from the crisis. To understand where we go from here, it is worth taking a look at each of these trends in turn.
From susceptible to inevitable – the acceleration of digital transformation
One effect of the pandemic and lockdowns has been to suddenly make various technologies and business models much more economically viable. For example, moving data and company applications to the cloud, which was already occurring across almost all sectors, has continued at a greater pace. At first, enterprise software providers saw potential clients delaying new digital transformation projects at the beginning of lockdown. They are now seeing this business pick up again, and it will likely accelerate over the rest of this year and into 2021.
Meanwhile, many businesses already embarked on digital transformation projects are looking to take their journey even further. Remote working is increasing awareness of the benefits and potential of digital transformation. Many companies are now more receptive to new solutions that could increase their productivity and operational efficiency.
Rising demand for software and digital platforms in certain industries
Many B2B tech companies are also operating in markets where there is steeply rising demand for their software and platforms. Take payments companies, for example: with the usage of cash dropping dramatically, a much greater proportion of transactions are happening remotely. Consumers are likewise becoming more familiar with digital payment methods. Mobile payments providers such as Bango or secure payment solution providers such as PCI Pal are benefitting as a result.
Most of the country continues to spend most of their waking hours at home. It is no surprise that screen time and media consumption has increased, with consumers now accustomed to various new streaming and on-demand video services. Companies such as media tech firm Amino Technologies, which enables its clients to improve the quality of broadcast and next-generation streaming services, are likely to grow as a result. Another is Pebble Beach Systems, which helps linear TV broadcasters on the complex journey to IP delivery.
Connectivity and communications networks are key
Remote living and working have only been facilitated to the level they have been through tech-enabled connectivity and communications networks. If the pandemic had happened 10 or 20 years ago, one imagines the socio-economic effects to have been much more calamitous.
Managed services providers and telecoms companies are therefore likely to gain a new impetus for growth, as clients acknowledge the need for both efficient existing systems, and fail-over alternatives. Specifically, consumers are likely to be focusing on the speed, quality, and value of their broadband services. This should drive growth at companies such as Bigblu Broadband who is upping the speeds and data packages it offers from 20 to 100Mb/s. This ties in with the government's £1bn funding commitment to encourage rural gigabit broadband roll outs, with almost 500,000 premises across the UK having been since summer 2018.
Managed Services companies such as Redcentric and Maintel that keep businesses connected while improving their clients' existing solutions will also continue to be essential. Many have reported revenue boosts by helping clients deliver remote working en masse. As these companies adapt to new conditions, delayed projects are coming back online, with many firms looking for more extensive outsourcing solutions. At the same time, we expect to see more industries grow their usage of the Internet of Things (IoT) and remote devices. IoT solutions providers such as Telit are perfectly positioned to monetise this demand as we emerge from COVID-19 and IT project expenditure returns.
Ensuring funding is available
To capitalise on these opportunities or to simply shore up balance sheets, many tech companies have moved quickly to raise funds on public markets such as AIM.
PCI Pal, for example, is focused on secure payments solutions to call centre agents or those taking credit card details online or over the phone. It expects demand for this method of payment to grow. It was on the front foot to raise public money to roll out new services and move its business to the next stage, including territorial expansion.
Looking at public markets more generally, there are many listed, highly cash generative B2B tech companies that are still relatively undervalued. There is also a continuing trend of private money moving in for acquisitions.
Our recent finnCap report, 'The Joy of Techs', which covers our indices of the 90 largest small/mid-cap TMT stocks publicly listed in London, allowed us to assess how COVID-19 has impacted the sector. We found that companies in the indices rebounded strongly after the initial market shock in March. Many continue to offer growth potential to investors due to factors such as those outlined in this article. Whether through public or private money, and whether enabled through equity or cheap debt, the sector is set for growth.
Of course, these are exceptionally trying times, but the UK B2B tech sector is showing its resilience, rebounding and stabilising since the pandemic began. Forward-thinking firms who can meet the needs of consumers, who are adapting to the new environment stand to play a key role in driving the UK's recovery.
---
finnCap Group plc, which listed on AIM in December, is a corporate adviser and broker that advises ambitious growth companies, accesses capital, and promotes their stories across public and private markets. finnCap is the largest adviser to ambitious growth companies and No.1 broker on AIM, and is also No.1 technology broker on AIM, in terms of number of clients.