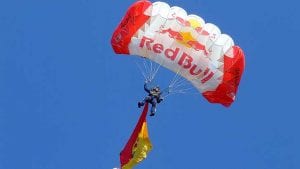 NTT Ltd is partnering with the Red Bull Basement 2020. This is the third year of the Red Bull Basement. It is aimed at student entrepreneurs who want to drive positive change through tech solutions. The three-month competition culminates in a final workshop where participants will make a final pitch to be named Best Idea of 2020. That comes with support and mentorship to bring ideas to life.
Some winners from previous years have already brought their products to the market. Others are still in development with some interesting ideas. 2019 Best Idea winner, Audvice, has launched their audio training tool with help from Red Bull and Cisco. It allows people to create and share audio training materials with people in their team and organisation. It is already available for both iOS and Android.
Another winner, Sightly, has a solution that uses VR to help students overcome anxiety. They are currently in beta with the product. With heightened awareness of mental health as a result of COVID-19, and people concerned about how they will get back to interacting with groups of people, Sightly could find itself in demand.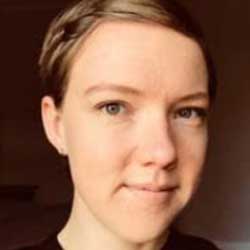 Marisa Jansen van Vuuren, Senior Vice President; Brand, NTT Ltd. commented: "We have a long-standing history of investing in the community and this partnership demonstrates how important the next generation is for creating a sustainable business environment.
"Doing the right thing for the world makes businesses stronger. Organizations are increasingly compelled to do business with purpose-driven companies that use innovation to differentiate themselves."
How does the Red Bull Basement work?
There are six phases to the competition, including the final pitch and ultimate success.
From now until Oct 25, record a 60-second video and upload it with a working version of the application to the Red Bull Basement 2020 website.
For three days, Oct 26-29, videos will be made public so that students worldwide can vote on them. Those with the most votes go forward to selection.
Judges in each country then have four days to decide which application they think best represents the students in their country.
Those still in the competition will have from Nov 2 – Dec 9 to develop their app into a fully working version. They will be provided with workspace, mentors and access to other innovators as they prepare for the Global Workshop
The Global Workshop takes place between Dec 10 – Dec 13. It includes workshops, meetings with mentors and help to prepare for the Final Pitch.
The Final Pitch is on Dec 13. Each team gets a chance to impress the judges and be crowned Best Idea of 2020.
What is NTT providing?
The pandemic is making it impossible for everyone to travel to a single location to attend the Global Workshop and make their final pitch. NTT Ltd is providing the technology required to make the Red Bull Basement 2020 a virtual event.
According to the press release, there are four things that NTT is providing. They are:
Application phase: NTT will host virtual launchpad events using its Intelligent Workplace technology solutions, as teams innovate to address a variety of issues inspired by the 17 United Nations' Sustainable Development Goals (Global Goals).
Voting and selection phase: In addition to the shortlisted teams, NTT will select a wildcard team who demonstrates their commitment to innovative thinking and will take them to the Global Workshop.
Development phase: As part of NTT's investment, NTT's Venture Capital arm and 25 experts from across its business will host mentoring sessions and co-creation workshops, further providing the teams with the tools and technology they need to succeed.
Global Workshop: In the final phase of the competition, NTT experts will serve as panellists who will listen to the final pitches and select the winning team.
Enterprise Times: What does this mean?
In any given year, there are literally hundreds if not thousands of competitions for start-ups around the world. Many of those come with promises of funding, mentoring and the chance to bring ideas to life. But, they all rely on intense final days where the participants gather to make pitches to groups of investors.
COVID-19 has severely restricted the way many of these competitions work. It has severely restricted the number of competitions that have taken place. For Red Bull and NTT to come together to make this one work is good news. It will also give students who have had their education disrupted, a chance to show what they can do.
Previous winners have gone on to bring their products to market through the support of the Red Bull partners. NTT Ltd will expect to do the same through its Venture Capital arm. It will be interesting to see who wins and what the app does.