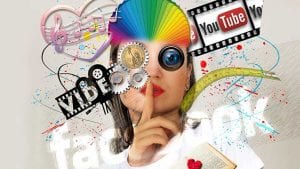 Facebook has complained that changes to privacy in Apple's upcoming iOS 14 release will seriously dent ad revenue for those using its Audience Network. The reason for this is Apple is making it a requirement for all apps to explicitly ask for users' permission to collect and share data.
Users can already adjust their privacy settings to limit what data is gathered and used for advertising. However, it means working through several setting on devices. iOS 14 shifts this responsibility from the user to the app developer. Forcing apps to explicit ask permission is a significant shift and one that will be welcomed by privacy advocates.
In the anonymous blog on Facebook for Business, the company writes: "We expect these changes will disproportionately affect Audience Network given its heavy dependence on app advertising. Like all ad networks on iOS 14, advertiser ability to accurately target and measure their campaigns on Audience Network will be impacted, and as a result publishers should expect their ability to effectively monetize on Audience Network to decrease."
It a surprise comment, the Facebook blog goes on to state: "Ultimately, despite our best efforts, Apple's updates may render Audience Network so ineffective on iOS 14 that it may not make sense to offer it on iOS 14."
What is Facebook's Audience Network?
Audience Network is a tool for advertisers. It allows them to build Facebook and Instagram campaigns that are then pushed onto thousands of applications. The company claims to have more than 19,000 publishers and developers around the world using Audience Network. Both publishers and developers are paid to run ads from the Audience Network platform.
The UK Competition and Markets Authority (CMA) says Facebook is the third-largest supply-side platform in the UK with a market share between 5% and 15%. W3Techs gives a different perspective. It claims that the Facebook Audience Network is used by less than 0.1% of all websites that take advertising. While it does have access to some high traffic sites, it does not see it on a large scale. Many of the sites it references as using Audience Network are unlikely to be known by many advertisers.
Facebook claims it paid out US$1.5 billion to publishers and developers in 2018. Getting more up to date numbers from Facebook is difficult as Facebook hasn't responded to an email asking for 2019 numbers. However, in terms of online advertising spend, that is less than 1% of the global digital advertising spend (source: Statista).
What is the likely impact on publishers and developers?
In a second blog, on its Audience Network website, Facebook gives more details on the impact of targeted ads on iOS 14 devices. It claims that some iOS 14 users won't see any ads at all from Audience Network. Additionally, those that do see ads will see less relevant ads. Given Audience Network is about better ad targeting, something the whole Advertising industry is focused on, this is bad news.
Facebook goes on to give details of its own testing of iOS 14. It writes: "While it's difficult to quantify the impact to publishers and developers at this point with so many unknowns, in testing we've seen more than a 50% drop in Audience Network publisher revenue when personalization was removed from mobile app ad install campaigns. In reality, the impact to Audience Network on iOS 14 may be much more, so we are working on short-and long-term strategies to support publishers through these changes."
Facebook also points out that many of its publishers and developers are small businesses who depend on ad revenue to support themselves.
Enterprise Times: What does this mean?
Most websites see advertising as a significant part of their income stream. Unfortunately, the advertising delivery chain continues to suffer a poor reputation due to the way publishers and developers behave. One problem is Click fraud. Bots are used to create clicks on ads making advertisers think they have reached a much bigger audience than they have. With Pay Per Click marketing, it means they also pay for these fraudulent clicks. Malvertising is used to install malware on users machines when they click on what appears to be a legitimate ad.
A more serious issue, and one that has driven the use of adblockers and other technology, is the indiscriminate harvesting or users' data. The misuse of opt-outs by websites seeking to deceive visitors have led to court cases. And privacy is firmly behind Apple's move here. It has set out its stall to protect user privacy at all costs. Even with the inevitable whiff of marketing about that claim, iOS 14 is a substantial change.
Will Facebook abandon the iOS platform as it suggests it might do? Possibly. It is equally possible that it might reconsider its whole Audience Network platform.
The bigger question for Facebook, other advertising platforms, and the whole advertising industry is, how do you win trust back and get users to opt-in?