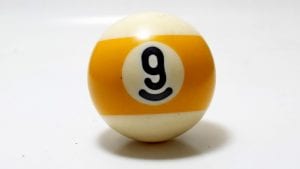 Mark Hill is the Group CIO of Tenth Revolution Group , a global technology recruitment firm. He joined the company in 2017, hired by the CEO James Lloyd-Townshend to sort out its IT systems. Enterprise Times spoke to Hill about the project that saw him replace several disconnected CRM solutions with a cloud-based integrated solution with Salesforce at its heart. First, Hill explained a little about Tenth Revolution Group.
"Tenth Revolution Group is all about building a business that's trying to solve the world's cloud ecosystem talent gap because we can't grow in the cloud without talent. It's one of the top three agenda points for every CIO one speaks to. They ask, 'how do we attract and retain the right talent?' Nothing in tech happens without talent. We're in the fourth industrial revolution. We want to be there for the tenth, hence the strapline."
Hill is responsible for a shared service operation that runs IT across the whole group. The group has twenty offices across four continents and operates in fifty countries.
Have you heard of Tenth Revolution Group?
While people may not have heard of Tenth Revolution Group, its brands are far more familiar and include:
Besides the recruitment firms, Hill also spoke about the Revolent brand. Hill explained this as a combination of the words revolution and talent.
"In that business, we're trying to help the talent gap that is in the ecosystem at the moment, particularly with Salesforce. We're taking experienced IT talent from other ecosystems and cross-training them in varying technologies, predominantly Salesforce, AWS and ServiceNow. We will go and get Java guys with a minimum of 5, 10, 15, 20 years of Java experience. It's not a grad programme.
"Then we cross-train them and get them certified as administrators, developers or architects. We place them out for a couple of years in the ecosystem. We're the only people doing that in those ecosystems with experienced IT Staff. Everyone else gets grads."
The beginning
How did you come to join Tenth Revolution Group?
"I was looking for a startup three and a half years ago, and I found TRG or TRG found me. When I got here, I spent two weeks looking at a business. The CEO who brought me in went 'What can I keep?' I said nothing pretty much. In three and a half years we have replaced everything. It was internal data sensors, islands of data and legacy ERP; I had eight different CRM platforms. I don't think there's anything that we haven't either re-implemented because it was implemented incorrectly or got rid of. "
What was that replaced with?
"The core customer layer Is Salesforce. We did the biggest platform deal with Salesforce in 2017 in UKI, possibly in Europe. We've got a bespoke force.com platform running the engine of the business.  I went live on nine brands in six months, pretty crazy, totally bespoke. We use Pardot for marketing automation, and we are now planning to start with Service Cloud and some community pieces. That is then integrated to Sage People (ex Fairsail). We also use Sage X3, which is now rebranded Sage Enterprise for the ERP platform."
One of the requirements within the organisation was for a timesheet system that worked across the organisation. Hill considered PSA solutions such as Kimble. In the end, Hill opted for an "industry-specific timesheeting software specifically designed for staffing."
The business also uses Salesforce real-time reporting, an external data warehouse and a BI toolset.
Hill continued: "All of our external websites are currently being migrated to AWS. We live on the AWS marketplace as well for staffing, the only staffing company in the world. The rest of our infrastructure pretty much is in M365 with Microsoft; our telephony is Fuze. I'm fully cloud. So COVID wasn't a big deal for me technically.
Salesforce is not an IT project
It seems like the decision to go Salesforce was vital. Hill explained the project further.
"That is the first thing I did; condense the eight legacy CRM platforms together in the firm. Salesforce is a business transformation project; it just happened to be headed by me and IT. If you don't transform the business when you put it in, it's a very expensive spreadsheet. The main thing was to focus on revenue, then achieve accuracy and robustness for customer and candidate data; they're both our customers. Salesforce is now the beating heart of the business."
The challenges
What were the challenges in delivering the Salesforce project?
"We moved eight brands start to finish in six months. That's just unheard of! The external professional services team and the two professional architects from Salesforce said it couldn't be done, and we made it happen.  We had challenges everywhere, but when you're going on a business transformation process, you've got a number one: data. Taking eight legacy platforms, normalising the data, etc., that's always a bit of a pig. Also, it's a cultural change. You take the firm on, that's also something else you have to deal with.
"Did I have lots of technical challenges? We went straight on to Lightning when we built this in 2017. Some of the integration points were a little bit clunky when you first do it. It was before MuleSoft. All of the technical challenges could be overcome.
"When we did it, we didn't take the historic legacy business processes. The first thing I did was write down the business processes, present them back to the business and optimise them. In some of the early meetings, we had some interesting conversations with some of the leaders in the business. They said: 'They aren't our processes'. After a half-day in a room, they said: 'They are, aren't they? And don't they need some work.' The biggest challenge you have in a business transformation is the clue is in that name. It's the business transformation; people don't like change."
How did you run such a successful project
Running successful projects, especially a business transformation project, is not easy, especially when it is led by IT. How did Hill achieve it?
"I was brought in by the CEO. He'd never had a CIO in the firm before. At the time, I said to James, 'Look, this is a business project, a transformation project. If this is going to be successful, I need some senior people in the business on the team. It isn't an IT project.' We had directors in the business seconded to Phoenix (the project name) full time for a year. We took some senior people out of their day jobs and put them in the project. I had 20 people from one of the external SI's, Salesforce people, my team and freelancers involved. Day one, we took over part of our floor, we created a massive war room. I told everyone to take off their badges and rip them up. I don't care where they're from; they're working for project Phoenix.
"We were successful because we didn't treat it like an IT project. From day one, we treated it like a business change project. We got everyone involved. We had a business product owner who'd never been a product owner, but they were very experienced, very trusted in the business. You make a few mistakes along the way, doing what we did in six months. It was a bit ugly when we first went live, but we hit the date and went live. We didn't have to fail anything back, and we've had no major outages. Over time we added elegance to the platform, increasing the amounts of integrations and automation."
What has changed in the business?
Running a successful project is one. What was the impact on the business?
"We had islands of information everywhere with different CRMs. Customers were getting the same information all the time. We had no 360-degree view of the customer going on in the firm because nothing was integrated. It was all paperwork and manual."
Some of the benefits came from the core Salesforce platform functionality. Salesforce is accessible everywhere securely using two-factor authentication. It meant that the COVID pandemic had little impact. Privacy rules remain in place. Hill continued:
"We're integrated with Daxtra. We've put a lot of energy and effort into automation and keywording. There is a lot of machine learning in Daxtra now; they parse and keyword about a billion CVs a year.  Although, with some modern thinking around machine learning and AI, the days of keywording are probably over. A few years ago, it wasn't so prominent.
"Recruitment is about the speed of best match. You've got buyers and sellers. It's a liquidity pool, and you want the best match fast because no one wants to go slow. The other big key thing with the platform now, is we've kind of turned reporting into an art form internally with what we've done with Salesforce dashboards. Delivering real-time, useful information to the recruiters so that they can make meaningful decisions is what it's all about. They just didn't have any of that visibility pre-platform."
Enterprise Times: What does this mean
Hill has stood up at Dreamforce to explain how he and his team achieved what some people thought was impossible. He had a clear vision of where he wanted to get to and the drive to make it happen. Importantly he also let the business lead the process change. They owned the process change, and the new system has enabled those changes.
Some problems, such as data transfer from legacy solutions, are merely a technology challenge to overcome. While it seems that Hill took a big bang approach, he also delivered a minimum viable product that the business could accept. Its advantages outweighed the issues, and it provided massive improvements to the historical solution.
There is probably another chapter in the transformation to come. Salesforce is enabling Tenth Revolution Group to have a  360-degree view of their customers across all of their brands. Despite the complexity of the project, Hill's tale demonstrates what companies can achieve in six months.