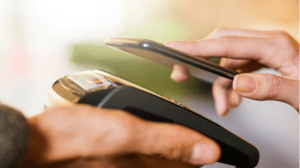 eftpos Payments Australia is collaborating with Hedera Hashgraph on a micropayments proof-of-concept. This aims to create a seamless Australian payment experience for web users. It will provide an alternative to traditional online paywalls and subscriptions.
Based on the successful proof-of-concept from the collaboration, Australian consumers will be able to leverage micropayment transactions as payment for online content or streaming services, for example on a pay per page or pay-per-second basis. eftpos is Australia's debit card system. It accounted for more than 2Bn CHQ and SAV transactions in 2019 – worth around AU$130B.
eftpos CEO, Stephen Benton said: "the integration with Hedera is part of eftpos' digital payments innovation strategy to better meet Australians' payment needs into the future … aims to demonstrate how micropayment transactions could be used for online content such as pay per page content or streaming services on a pay-per-second basis.
"As the leading provider of debit card payments in Australia, eftpos is well positioned to provide a new way for Australians to interact with the web via dollar-based micropayments." said Mr. Benton. "We are excited to pilot Hedera Hashgraph to show what is possible with an innovative, improved online business model."
The eftpos/Hedera Hashgraph PoC
In the planned proof of concept, eftpos will test the capability of a digital Australian dollar stable coin. The Hedera Consensus Service will enable consumers to:
load a wallet with a few dollars
then pay for web-based content seamlessly.
The PoC work will be led by Robert Allen, eftpos' Entrepreneur in Residence. He has a focus on payments innovation. He also believes the PoC will help eftpos explore many other use cases for the technology.
"By working with Hedera, we are leveraging next generation payments infrastructure technology that can support Australian dollar-based micropayments and open up entirely new ways of conducting business online. The Hedera network will enable us to get speed to market and offers us the technology to process fast, secure, and affordable micropayment transactions for all Australian merchants and consumers," said Mr. Allen.
Enterprise Times: what does this mean
In theory, enterprise-grade distributed public ledger enables anyone, anywhere to build and run fast secure applications on a distributed internet. If the eftpos/Hedera Hashgraph PoC works as envisaged it may mark a major milestone in enabling both:
a decentralised payments infrastructure (that removes dependencies on costly intermediaries)
a medium to encourage and establish consumer confidence (being far removed from the 'excitements' of cryptocurrency investing).
The PoC will explore what Hedera Hashgraph says is an impressive proof-of-concept, one which can showcases an alternative to traditional paywall solutions. If successful, the PoC will provide another step in payment systems evolution. To do this it must deliver a secure, transparent and level playing field with which consumers can reliably – and easily – conduct micropayments.