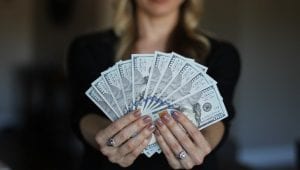 Infor has released a new multi-tenant payroll module. The solution complements the Infor Global Human Resource Management software, but it will also integrate with other HCM solutions. Enterprise Times spoke to Matthew Bragstad, Vice President, HCM Strategy and Product Management, Infor about the release and the Infor Payroll roadmap. Unlike other solutions, and perhaps indicating the future direction of the wider Infor roadmap, Payroll is only offered as a multi-tenant solution.
In a canned statement Bragstad summarised the release saying: "With this new Payroll module, Infor strives to capture the need for a fully integrated, single solution with the same user experience and database, running alongside other applicable Infor applications within Infor Go. Work is changing. Jobs and roles are changing. And technology needs to evolve alongside these shifts.
"Infor is able to provide customers with a strong foundation for payroll processing, across a multitude of industries, based off a product that has been in use for decades, but has now been rewritten on a modern multi-tenant architecture. It has the proven track record to help streamline payroll analytics and reports that include robust time tracking, adaptive workflows, and notifications – which we believe is key to the modern business of today."
The new solution provides payroll processing functionality with options for both enterprises and service partners to manage and provide back-end payroll processes. Functionality includes employment tax filing, wage payments, wage garnishments, and other value-added services.
Next-generation payroll
This is the culmination of a major project by Infor within its HR solutions. Bragstad revealed that 25% of the scrum teams working on HR projects are currently developing the Payroll solution. Other major projects include talent acquisition and the newly launched learning and development solution.
The new Payroll solution is intended to become the sole replacement for Infor payroll solutions across the globe. Initially, it is available in the US and will meet the compliance requirements for every state, according to Bragstad. The intention is then to make it available in Canada and the Middle East soon. After that, Infor will roll out the solution to the UK, France and Germany where it has customers using legacy solutions such as Pegasus.
In the US this will be the main replacement for Infor Infinium. A solution originally built on IBM systems. How will Infor support its multi-national customers?
Bragstad said: "We also have a tight integration with Globallview(ADP) and Streamline (ADP?). We have companies in the United States going live on our payroll. For their international components, we're integrating with the Infor local providers, or we are integrating with other, more regional providers. Koch in China, for instance, is almost exclusively using provincial providers. We built a really solid integration engine for payroll information to go back and forth between our global HR product and third-party payrolls."
The advantage that Infor has is its Infor OS platform; this includes the integration engine Infor ION. Infor Ion enables Infor to provide a complete solution to customers who want or need a hybrid application environment. As Infor develops its multinational capabilities, it can easily switch on the payroll for new countries and disconnect legacy applications it connects to.
Customers lining up
Infor has launched with a single customer, Elsinore Valley Municipal Water District, but Bragstad revealed that another nine are currently implementing the solution. The first of which is due to go live in August. The rest should complete implementation before or around the end of the year.
Is the new solution available for all Infor verticals? Bragstad answered:
"Yes. There's a couple of squirrely requirements for Hospitality, specifically tips and tokes and teacher contracts that we haven't completed yet. So we're not using it in the K12. We're moving a lot of those Infinium clients which were mostly casinos and other hospitality organisations, such as hotels, to the global HR and the broader HCM suite. So we need to do tips and tokes, which again should be the end of the year or early next year.
"It is also the basis for our Newpay product. We were awarded the federal government GSA award. This is the product that they have been testing. The first round of testing went extremely well. We were told we were dramatically in the lead compared to the other person that got the award for Newpay. But there are still some things that came out of that first testing to complete. Other than those three industries, it is broadly usable across the board."
The early adopter is enthusiastic. Jim Ollerton, Director of Information Technology, Elsinore Valley Municipal Water District commented: "Specific to payroll, as we are now supporting a remote workforce, our teams are just as efficient as they were in the office.  Payroll is being done remotely, and our users are very happy, which can be attributed to moving our systems to the cloud. Our teams can focus on automation, innovation and core business, and not technology, which is what we need right now."
Enhancing scalability and usability
The solution is hosted on AWS, like many other Infor Cloud solutions. Besides the beta customer, Infor has also been testing the new payroll. Bragstad explained: "We've spent a lot more time doing stress testing. We just completed our stress test at 100,000 employees. Our old payroll was COBOL; it was all single-threaded; you had to throw bigger boxes at it to make it go faster. This one is all Java-based and Landmark so you can multi-thread the heck out of it. We're watching the magic that's happening now as AWS just keeps spinning up server cores, as we add more and more people."
Enterprise Times also asked Bragstad what is new with this release in terms of functionality.
"The entire solution now runs in Infor Go, really streamlined next to WFM (WorkForce Management). Payroll is just another module within that solution. So, literally the second run of payroll that Jim Ollerton did, he did from his phone exclusively, which allows this payroll to be a lot closer to what you're seeing from a lot of the VC companies out there. The small, you have six employees run our payroll vendors, Gusto, for example. That's where we were going with the usability of this, make it simple, easy to use, able to run it on your phone. You just send the ACH to the bank from your phone, and having it reside right there next to all of your other HCM and HR components, like benefits."
What does the future hold
Enterprise Times asked Bragstad what else is on the roadmap:
"Right now it's tightly integrated with CloudSuite Financials. We're doing some pretty dramatic things there to allow us to go to not only other Infor financial systems; LN, M3, Siteline and  Sun have their own finance (systems). Then, as part of GSA, we have to be able to go with any finance (system) the federal government is running. Whether that is, Oracle, SAP or Workday. So we have a lot of focus on those integrations into internal and external finance."
Bragstad then revealed that the team is working with Amazon LEX and Coleman (its AI engine) to build out further functionality. On the HCM side, Bragstad noted: "We built scheduling with machine learning. We're doing an entire proof of concept around predictive attrition.
"There's a ton of innovation happening around the payroll administrator cockpit. We're developing a set of even tighter, not just reportative analytics, but predictive analytics for the person that's running payroll. I'm trying to create an early warning system based on machine learning so that the machine learning understands when your payroll is at risk. Too often, payroll is this giant black box from an executives perspective.
"They can start to determine when they have to be nervous. Everyone has that ticking clock in their head, even though there's not anything on paper that says: 'If the file doesn't go out at two o'clock on Tuesday, we're in big trouble'. We're trying to bring that clock and put that into a system so people can really get a good health check.
"Then the internationalisation and industry roll out of it. There's some cleanup, but it's mostly expansion at this point."
Enterprise Times: What does this mean
This is an important release for Infor. It provides an upgrade path for the hundreds of Infinium clients within its portfolio which should protect future revenues. With Bragstad confident that the solution is also leading in the hunt for federal business, it could also see a big increase in revenues in the future. Where Infor stands out is its ability to deliver an integration platform that will help customers to leverage existing HCM and Finance solutions with the Payroll product. This may also mean that if companies look to change their ERP solutions, Infor will find it easier to get on shortlists.
Whilst it has its own platform, it is also sensibly leveraging the AWS platform and all of its technology. This helps provide a focus for its development function to create applications for customers rather than the underpinning technology.