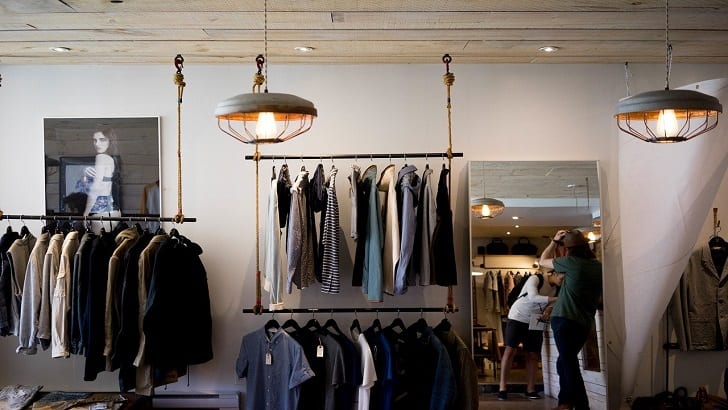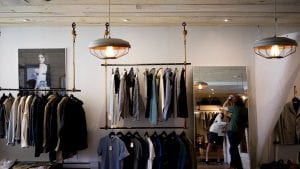 Retail and eCommerce highlights this week includes: Openbravo Launches New Omnichannel Order Management System. OroCommerce has launched a B2B eCommerce ROI calculator to help merchants estimate how much and how soon their eCommerce platform investments will pay off. Saks Fifth Avenue to Exclusively Partner with NuORDER to Reimagine its Buying and Merchandising Approach. ShopWorn and iW Magazine Team Up to Take Luxury Shoppers "Inside the Vault,"
Openbravo launches new omnichannel order management system
Openbravo, the global cloud-based omnichannel platform vendor for agile and innovative commerce announced the launch of Openbravo OMS, an omnichannel order management system. The solution provides a single, global view of all inventory. This allows retailers to optimise their fulfilment process by selecting the best shipping locations.
Openbravo OMS key capabilities include global stock visibility and management, and the ability to ship to and from anywhere. The solution also acts as a central repository for order creation, execution and tracking with integrated order reporting and analysis capabilities.
A key strength is its flexible order brokering. This ensures that every order meets each customer's expectations in the most profitable manner. Managed through a set of configurable business rules that select the best fulfilment locations according to customer preferences and retailer profitability goals.
Openbravo OMS enables physical stores to offer endless aisle services and the capacity to execute omnichannel transactions. Endless aisle provides customers with the opportunity to order products that are either not normally sold in the store or that are currently out of stock. Without requiring additional storage or display space in the store. There is support for delivery scenarios like ship-to-store, ship-from-store, BOPIS (Buy Online Pickup In Store or Click & Collect). In addition, BORIS (Buy Online Return In Store) will also be possible thanks to Openbravo OMS.
The solution works seamlessly with all other Openbravo solutions, such as Openbravo POS and Openbravo WMS. Thanks to its ready-made connectors and a standard commerce API, it also facilitates integration with other systems for effective end-to-end order execution.
Openbravo OMS is available to all Openbravo customers and it lies at the core of the Openbravo Unified Commerce Hub. A ready-to-go and pay-per-use solution that helps retailers accelerate their move to omnichannel retail in a matter of weeks. This is due to the Openbravo partnership with Adyen, the solution for frictionless payments across online, mobile and in-store channels.
OroCommerce introduces ROI Calculator for B2B eCommerce Investment
OroCommerce has launched a B2B eCommerce ROI calculator to help merchants estimate how much and how soon their eCommerce platform investments will pay off.
The pandemic has accelerated the digital transformation speed for manufacturers and distributors. Whether they are deploying a B2B eCommerce platform for the first time or switching to a new one. The company says this tool will help them project ROI based on multi-dimensional data points. This includes an increase in number of orders from existing customers, jump in average order value, cost reductions from eliminated manual selling, etc.
OroCommerce launched this tool at a time when businesses of all types are cost-conscious given the global economic situation. The goal is that this ROI calculator will help B2B merchants make financially-sound technology investment decisions based on estimated results including:
Time to ROI in months
ROI 6 months post-break-even
Investment per period
Added revenue per period
ROI and Break-Even Point chart comparing total
Costs to total gains over time.
Saks Fifth Avenue partners with NuORDER to re-organise merchandising
NuORDER, an eCommerce and retail platform, is partnering with Saks Fifth Avenue, to streamline its buying process and merchandising approach. The partnership aims to enhance the luxury shopping experience for customers across all channels.
"Saks Fifth Avenue is known for delivering an effortless and individualised customer experience. We strive to offer an assortment that is new, unexpected and exclusive," said Tracy Margolies, Chief Merchant, Saks Fifth Avenue. "We have been evolving our merchandise strategy to deliver the best edit for customers, when and where they want it. While these efforts have been underway, the current environment has given us the opportunity to accelerate our plans. Our adoption of NuORDER's data-driven platform is an important step in our strategy. Enabling us to better collaborate with our vendor partners, drive inventory efficiency and ensure merchandise effectiveness across all touchpoints."
Saks will leverage NuORDER's technology to digitally curate and deliver a fresh merchandise assortment across apparel, footwear and accessory verticals. The platform will allow the Saks buying team to efficiently identify merchandising opportunities aligned with seasonal trends and customer expectations.
Saks plans to utilise NuORDER's technology across its buying, planning, digital and marketing functions. This will enable the company to apply a more data-driven approach in decision making, forecasting and performance analytics. In addition, Saks vendors will have access to a more streamlined and integrated selling experience. This is through the use of centralised, digital linesheets and catalogues, as well as the ability to collaborate in real-time.
ShopWorn and iW Magazine team up taking shoppers "Inside the Vault"
eCommerce site, ShopWorn and International Watch Magazine have launched a new service, MyShopWorn Live: Inside the Vault. The Vault is a monthly live stream virtual trunk show that gives insider access to ShopWorn's collection.
ShopWorn is an eCommerce site for consumers who want to be the first to own guaranteed authentic luxury products without paying luxury prices. International Watch (iW) Magazine is an industry authority for watch-related matters since 1990.
Inside the Vault, live stream show is a virtual trunk show that provides a glimpse into ShopWorn's collection of fine timepieces, jewellery and other premium accessories. Designed to be interactive and highly educational, viewers are encouraged to submit questions via online chat to answer on-air.
Access to the live stream show is by registration only at www.shopwornvault.com. On-demand viewing will be available after the show airs. During registration, viewers can request specific watches or other products available on ShopWorn.com be profiled in the upcoming show.
Launched in 2015, ShopWorn is the destination for customers who want to own authentic, unused luxury watches, jewellery, writing instruments, leather goods and other accessories without paying premium prices. Because ShopWorn sources all products directly from brands or authorised retailers, every product is guaranteed to be 100% authentic.
ShopWorn's prices reflect the shopworn nature of its products. An industry term long used to describe merchandise with past lives in-store displays and windows. Handled by staff but never consumer-owned. This subtle distinction prevents ShopWorn merchandise from being considered new. Yet because the items have never been bought by a consumer, they're also not pre-owned. The direct relationship between ShopWorn, brands and authorised dealers alleviates questions of origin and authenticity and eliminates the need for "authenticators." Every ShopWorn customer is the first to own their purchased item.