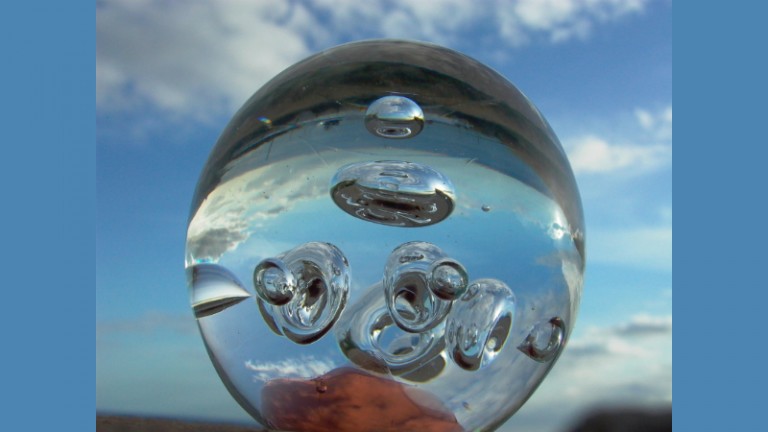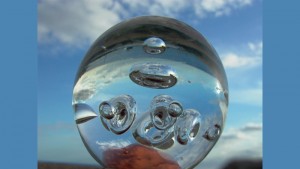 Richard Murray, Chief Product Officer of Plex, led the product keynote at PowerPlex. The keynote continued the theme of Smart Manufacturing from yesterday. It contained a brief history lesson of Plex as the company turned 25 this year. It is probably the oldest cloud ERP solution for manufacturers.
COVID-19 has introduced new challenges for many organisations, not least security. Unusually for an ERP vendor, security was one of the first things covered. He spoke to Cathy Pitt, the newly hired Global Vice President and Chief Security Officer. Pitt explained that Plex has achieved a Securityscorecard.com rating of 96%, higher than the industry average. She commented: "It's a really strong indicator that we've never lost sight of how critical a strong security programme really  is to business continuity and data protection."
Plex market Forecast Manager
The main product announcement was the launch of the Plex Market Forecast Manager. The solution integrates to industry analyst platform of IHS Markit. Murray stated: "The Plex Market Forecast Manager can connect to IHS Markit to help customers analyse, develop and validate forecasts with up to date sources such as IHS market light Vehicle forecast or other industry or customer provided data."
This initial release means that Automotive manufacturers do not need to enter IHS Markit light vehicle data into their systems manually. It enables more accurate and up to date forecasts.
Simon Ellis, program VP supply chain for IDC Demand, commented: "As supply chains navigate the current disruptive market environment, the ability to generate timely and iterative demand forecasts is critical. Uncertainty requires the ability to make decisions, and adjustments to decisions, quickly. Supply chain tools and capabilities like Plex Market Forecast Manager and Plex Supply Chain Planning are critical to navigating current levels of uncertainty."
The new forecast tool is integrated into Plex Supply Chain Planning, thus enabling manufacturers to manage the entire supply chain through to the shop floor.
Murray concluded "End-to-end visibility and control in manufacturing is a key differentiator that separates leading smart manufacturers from followers. Companies that can closely align future forecasting with their supply chains have the greatest opportunity to gain market share by anticipating customer needs and responding to short lead times and changes with agility and resourcefulness."
Progress on other solutions
Murray also gave an update on the next generation EDI platform. He commented: "We're building a new platform that will allow us to satisfy our EDI connectivity needs with greater accuracy and speed. It will also allow you to do it yourselves, or with a partner, so it's a much more scalable and flexible approach."
Bert Parekh, Director, GM: P&L Product Management and Development at Plex gave an overview of the progress the team has made since he was hired last year. The new platform is two-tier Parekh explained. "The front end provides a completely isolated and secure environment for each customer, where you not only have your mapping capabilities and the library for that. It also gives you your own test and production environment. You can now roll out the changes at your own pace. The EDI tool that we launched with it is our inbound processing engine that would be integrated with the smart EDI, and we will also be integrating our outbound processing engine."
Murray also welcomed Bob Bierwagen, VP of Digital Strategy, MPI. He was on stage last year as MPI piloted the new Industrial IoT solution. That pilot is now complete. Bierwagon revealed that it delivered not only a 10% increase in productivity but also a 10% increase in a revenue stream. He is now rolling out the solution more fully. He expects a 10% reduction in planned maintenance and a 30% reduction in unplanned maintenance as a result.
What's next?
In a taster of what is still to come in the next few months, Murray also revealed upcoming announcements. Food and Beverage manufacturers will see additional features added. Additionally, Plex is rolling out new deployment accelerators. He explained that these would enable customers to roll out Plex into new plants in other geographies.
The updates will deliver: "things like visibility and control on the shop floor in a specific section of the plant using our quality management solution to start their digital transformation journey digitising documents and performing inspections. Or using our production monitoring solution to get a combination of real-time OEE trending and alerting through our MES, IoT and longtime partner Kors (Engineering) Mach2 solutions. To give them dashboards and control in ways that they may have not been able to do before."
Plex is also building stronger integrations to several partners. These will include Avalara for tax and the Dell Boomi IPaaS platform. The latter will enable in turn deeper integrations with other solutions as well.
Enterprise Times: What does this mean
This was a solid keynote from Murray. It had a mix of customers piloting new software and an update from last years pilots. It delivered both new and future product news. These will see Plex further enhance its smart manufacturing platform.
There is more to come from the Plex Market Forecast Manager. It was disappointing that Murray did not reveal how they will expand the solution further. IHS Markit also holds information for the Aerospace and Defence market, another target vertical for Plex. Plex may also look to partner with other analyst firms to provide data in other industry sectors. Perhaps that will be an update for next year.