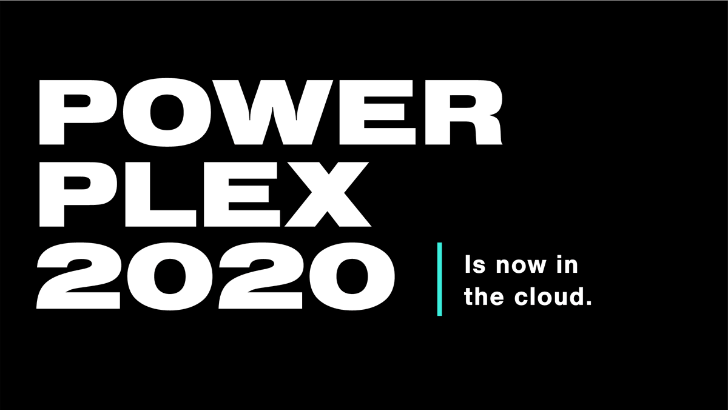 At Powerplex, the technology keynote was hosted by Jerry Foster, CTO, Plex. It followed on from the Product keynote. Foster spoke eloquently about the impact that technologies such as 3D printing are having on manufacturing today. He cited an example of manufacturers able to pivot manufacturing using 3D printing to help build respirator valves and face masks to assist in the battle against COVID-19. Another example of smart manufacturing is RPA, Robotic Process Engineering. He announced that Plex has forged an RPA partnership with Thirdware, an Automation Anywhere partner.
Foster spoke to Dharm Sadasivan, Vice President, Marketing at Thirdwave during the keynote about the partnership and RPA. Sadasivan gave three reasons why PSA solutions can help Plex customers:
RPA solutions are non-invasive and automate actions that a human carries out repeatedly.
Deployment is quick, anything from 6-8 weeks according to Sadasivan
RPA provides an alternative integration solution where API integration is difficult, such as with mainframes
Sadavisan then gave two examples where RPA is already assisting Plex customers. These are are automated processes within the accounts payable function using Automation Anywhere bots.
He then explained why this matters, saying: "Your savings can be anywhere from 30% to about 200%. Finance and hard savings are not the only things. There are a lot of other softer benefits in terms of improved compliance, accuracy, increasing employee morale and satisfaction. "
Another benefit is that it enables organisations to scale rapidly within adding headcount or redeploy resources. Thirdwave is a specialist automotive consulting partner. It leverages Automation Anywhere's industry-leading RPA platform to deliver bots that deliver the improvements Sadavisan noted.
Benchmarking
The second announcement that Foster delivered was around benchmarking. Plex has access to some interesting statistics from its cloud platform around manufacturing output during COVID-19. He showed a graph that illustrated: "The Plex customer base in a four week period starting in mid-March. There's an 80% drop in four weeks that is unprecedented. That's catastrophic." He used this to highlight that following such a downturn, the number of innovations can surge. This includes technologies such as RPA. It was not the only reason he shared this data, though.
Plex is also working on a benchmarking project. Rather than extract these figures manually, it is investigating how it can deliver them automatically. Barry Vince, Software Architect at Plex, explained further. Ultimately there are three use cases for this project. Vince said: "First is allowing customers to compare their benchmark metrics with their peers in the Plex ecosystem and also against industry standards. Second is for internal sales enablement, being able to show the value of Plex and third to be thought leaders on industry trends and statistics."
This is a proof of concept solution in the Plex Labs at the moment, and Vince is looking to deploy the internal solution first. The new solution can draw in external benchmarks and compare Plex customers against them. Vince stated: "We're finding actual production rates, which measures actual production as a percentage of maximum capable production, is in a range of 13 to 34%, higher for a Plex customer than the industry. On average, Plex customers have up to two times the number of inventory turns as their peers."
These findings, while impressive, are not yet completed research, Vince confirmed, but are a good indication of the kind of information the benchmarking project will deliver.
Already live
This information has already been surfaced in the new COVID-19 resource centre. Foster demonstrated how different regions are recovering at different rates. Foster noted: "As we look at individual countries and slice the data we can see signs of recovery. For instance, in France, the recovery started a couple of weeks ago. In Germany, we can see three weeks of growth. They are having, relatively speaking, significant growth in their manufacturing sector. Even in the United States, we can see we are just starting to eke out a bit of an increase at the bottom in the last couple of weeks."
Enterprise Times: What does this mean
RPA is a hot topic with several ERP vendors signing up partnerships with their ERP peers. In Automation Anywhere, Plex will leverage indirectly one of the leading applications in the industry. Thirdwave also partners with Pega and some manufacturers may find a better synergy with that vendor for some use cases.
Likewise, the benchmarking tool is exciting. Again, other vendors are leading the way such as NetSuite, Xero and Workday. However, Plex has a clear roadmap of what it intends to deliver. That it has already delivered insights into what is happening during the pandemic is encouraging. There are still questions around it that customers will want answered before they consider leveraging it. However, Plex has started positively on that journey.