EastNets is now delivering a live, real-time watchlist feed over blockchain. Some 28 financial institutions are already taking advantage.
Deya Innab, EastNets Chief Strategy and Product Officer, said: "We continuously look to new technology as an opportunity to enhance our customer experience. The question will always be: how and which technology should we use to bring greater value to our customers?
"We understand the challenges and risks associated with manual updates of watchlists. Our customers need a timely, secure courier to carry watchlist feeds from end-to-end. This innovative solution uses blockchain technology to overcome these challenges. Designing and testing a suitable solution was challenging, but we are delighted to lead the industry with a real-time, secure watchlist update solution that is actively used by leading institutions that now meet their compliance obligations every minute of the day."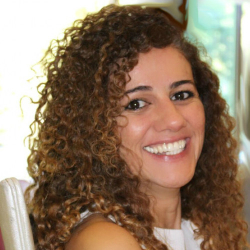 Dow Jones Risk & Compliance and the EastNets connection
Dow Jones Risk & Compliance is a global provider of third-party risk management and regulatory compliance solutions. It works with clients around the world to delivers research tools and outsourced services for:
customer on-boarding
vetting
investigation.
These services assist companies and financial institutions to comply with:
anti-money laundering (AML), anti-bribery, corruption and economic sanctions regulation
mitigating third party risk.
In October 2018, in partnership with Dow Jones Risk & Compliance, EastNets showcased the first proof of concept for a real-time, blockchain-based compliance watchlist. Today the EastNets ChainFeed solution provides a continuously updated feed of Dow Jones's sanction alerts.
EastNets and ChainFeed
EastNets is a global provider of compliance and payment solutions for the financial services sector. It supports more than 750 organisations – including some of the largest of the world's financial institutions. Specific solutions include automated AML and fraud protection. These seek to help organisations stay ahead of the ever-changing fraud, compliance and regulatory landscapes.
In partnership with Dow Jones Risk & Compliance, EastNets successfully commercialised a feed of sanction alerts with delivery over a private blockchain network. EastNets ChainFeed is now featured within EastNets' watchlist screening solution, SafeWatch Filtering. All financial institutions which actively use EastNets SafeWatch now have access to Dow Jones's high-quality sanction alerts. These arrive over a private blockchain network directly to the screening engine, EastNets SafeWatch Filtering.
The result is that the secure nature of the blockchain restricts the opportunity for malevolent actors to intercept and/or manipulate watchlist data.
ChainFeed updates watchlists seamlessly, in real-time. This is unlike conventional practices where:
watchlist service providers add, remove or change an entry' and then upload the revision to FTP/HTTPS servers, usually in batches and only every 6-8 hours
the financial institution subsequently take the updated revised watch lists but use manual processes to incorporate them.
By delivering a blockchain-based solution in real-time, these risks diminish and even disappear. This is the attraction for the financial institutions participating.
Enterprise Times: what does this mean
To appreciate the potential impact, consider what tends to happen today. Financial institutions download watchlist revisions and load them to their systems. But this updating typically happens after business hours – to avoid interrupting operations. The problem is that this presents risks and challenges (and severe non-compliance penalties) due to:
delay risk: violations can occur between the time when an entity is placed on a watchlist and when an institution begins screening for that entity
error and fraud risk: when updating involves manual steps, it is susceptible to human error and even fraud; an employee could accidentally or intentionally omit an update and in so doing foil the screening program
missing-update risk: there was no guarantee that a completed update had been executed accurately; worse, if an update was missed or incorrectly executed, it was unlikely that officials will discover and correct the omission, leaving the institution at risk in perpetuity.
The EastNets blockchain addresses these issues – by creating a 'master reference'. Then it is up to the participating financial institutions to access the updated information, incorporate it into their processes and minimise the risks (and failure to comply penalties). To Enterprise Times this is a constructive use of an immutable blockchain which also provides a historical record of alerts.