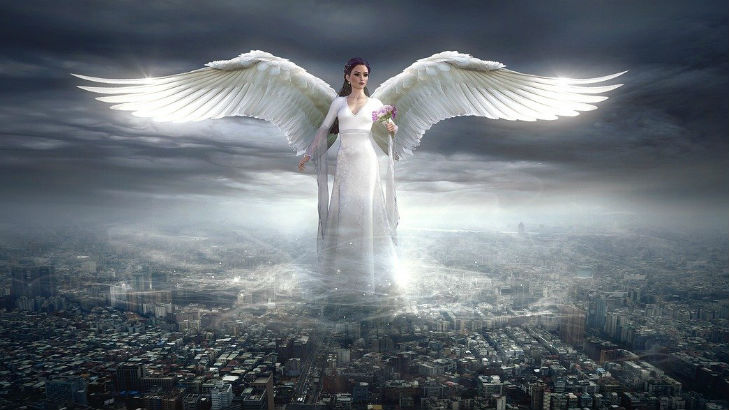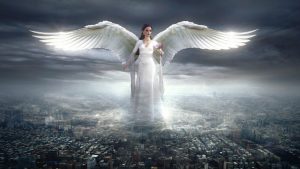 Vitamin Angels (VA) has completed a six month ERP project and is now seeing the benefits of its decision to select Rootstock ERP. Vitamin Angels is a charitable organisation that has grown rapidly over the last five years. It now provides vitamins to more than 70 million mothers and children at risk of malnutrition in more than 70 countries. VA also distributes to around 50 states in the US where a similar problem exists. It achieves this by working with more than 1,600 non-profit organisations around the world. The organisation provides nutritional supplements such prenatal multivitamins and vitamin A. To cope with this growth, it needed to improve the way in which it managed its distribution network.
Why Rootstock though? Shelly Gralewski, CRM Program Director at Vitamin Angels explained: "Rootstock not only had the basic components needed for VA at the time, which was a system fully integrated with Salesforce and Inventory Management, it also had the components we wanted for growth."
The approach
Vitamin Angels has used Salesforce for several years and worked with Rootstock to implement the solution across the organisation. Internally Gralewski acted as Project Manager and Carlos Arias (VA SFDC Business Analyst), acted as administrator/system configuration. With a limited resource, VA sensibly managed the scope of the project. Gralewski explained how it ran the project: "Just one phase, start with basic functions and expose needed customizations for our business to address later."
The successful deployment was not only due to the simple scope. Bonnie Forssell, CFO at Vitamin Angels noted: "It went quickly and smoothly because we were prepared with fully documented system requirements and use cases."
The focus on planning and not extending the scope beyond the basic functionality that drove value, is a sensible approach. Those basic functions included a limited integration to the VA financial system, Sage Intacct. While Sage Intacct is not on the Salesforce platform it has a tight integration. On Intacct, Bonnie Forssell, CFO at Vitamin Angels commented: "Intacct is easy to implement and to get your team up to speed. The UI is intuitive. What I like best is the ability to integrate with multiple other software platforms to really customize your financial ERP ecosystem. We are so much more efficient since implementing Intacct and can't wait to see how much more efficient we become."
Success at Vitamin Angels
The organisation went live on Inventory Transactions, Inventory Management, Purchasing, Sales Orders and Standard Costs. It now has 22 Rootstock users and 71 Salesforce users in the organisation. What has it achieved? Gralewski commented: "Rootstock Cloud ERP helps us logistically track product shipments from our 15 warehouses to more than 1,600 field partners around the world. We also achieve greater transparency with timely, in-depth reporting, which allows us to share key information with our donors and field partners."
Did it achieve its goals? Forssell commented: "With our new ERP, we'll be able to scale our operations and function more efficiently, so we can continue to reach even more at-risk mothers and children—while at the same time, using fewer resources.
"Now, with CRM and ERP on one platform, these functions work efficiently together. We can manage donors, field partners, beneficiary needs, purchased and donated inventory, and distribution all from one login. As a next step, we will integrate our accounting system with our ERP and CRM. There's a huge advantage in having a 360-degree view of service and operations."
While the ability to manage its distribution operations more effectively was the basic requirement that it looked for. It was not the only benefit that VA achieved. Forssell noted: "The greatest benefit in having a new ERP is our ability to make critical decisions in real time about where our products are allocated, especially as the global needs change. We're delighted to have access to timely data from the field, so we know with just a few clicks how we're progressing toward reaching our goals in each country throughout the year."
What does the future hold?
VA is also not stopping the evolution of its solutions. With regards to the integration between Sage Intacct and Rootstock, Forssell added: "Vitamin Angels will have a flat file integration ready by early summer, and they'll plan to build an instant API in the near future."
That integration should not be a huge step. Dean Hettenbach, Vice President of Client Services for Rootstock Software explained: "We have a standard interface to Intacct. We have other customers using this interface."
VA is also looking to invest and deploy further modules from Rootstock. These include Forecasting-MRP and Rootscan, as well as the financial integration according to Gralewski. Rootscan is the mobile application that Rootstock first announced in 2017. It works on both Android and iOS devices. Rootscan has been continuously updated since its launch. The latest major update included the ability to read multi-value barcodes. A single scan can capture Item number, Lot Number, Lot expiration, Serial Number and Rootstock project.
Enterprise Times: What does this mean
This was a successful project completed in a timely fashion with limited resources. Importantly, VA limited the initial scope of what is a comprehensive ERP solution. It also prepared well, understanding its business and the processes that it wanted to implement. Enterprise Times asked whether there was anything they would do differently.
Gralewski answered: "We learned that involvement of all SME's from the very beginning is crucial in a quick implementation. Our SME's communicated their requirements up front and were essential in the testing phase. As we were introduced to many Rootstock features, the technical choices were easy to make when the SME participated in decision making."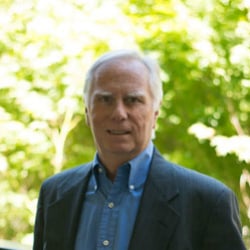 This is an interesting point. Today, ERP solutions touch more than just internal stakeholders. It is worth noting what other stakeholders should be involved in the project. VA learned early on that input from outside the organisation would be valuable. After all, internal efficiency does not always equate to an increase in customer satisfaction.
This project saw the combination of Salesforce, Rootstock and Sage Intacct enhance the ability of VA to deliver against its mission. Pat Garrehy, CEO of Rootstock Software summed it up by saying: "We're thrilled to work with an organization like Vitamin Angels and support its mission to end childhood malnutrition. We understand that as a non-profit, Vitamin Angels strives to get the most value from its donations and to achieve the greatest return for its beneficiaries. Toward this end, our Cloud ERP will provide significant savings and operational benefits."