RootStock has launched a new version of its mobile application, Rootscan. Version 2.0 is now available on Android as well as iOS, which it was launched on back in June. They have also introduced several improvements to the mobile app.
New features for ERP users
With this release RootStock has delivered a new UI. This is more intuitive than the previous version. It introduces a new colour scheme. Additionally, process flows are optimized to deliver an intuitive experience to users.
The original version supported transactions relating to inventory, production, shipping, fulfillment, labor and customer service. To these, RootStock has added functionality for sales teams. It is now possible to create a new quote or sales order using the app. This allows sales representatives to create quotes or orders during or shortly after customer meetings. This helps shorten the sales cycle and potentially leads to increased revenue.
It has also extended the scanning functionality. This includes the ability to OCR documents to enter key information such as customer name, product and purchase order onto the device quickly. Though whether these need to be in laid out in a specific way isn't clear. Like most OCR systems, users would also need to  check scanned information prior to submitting to reduce any errors.
Functionality to support inventory management has been extended with support for inventory locations. There is also the ability to add Salesforce custom fields to the app. This could allow manufacturers with specific compliance requirements to view important data relating to products.
RootStock has also added multi-language support with Japanese, Spanish and English initially supported. More language packs can be added as Salesforce users require them, without having to upgrade the app. This is also an indication of the growing success that RootStock has had internationally.
What does this mean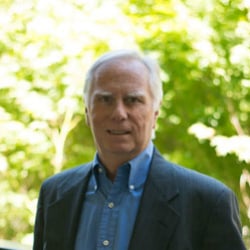 RootScan takes advantage of the Salesforce Mobile SDK. This allows it to directly connect to the RootStock data without any middleware. It also takes advantage of the Salesforce security stack to ensure that users are only able to see the data they have permissions for.
Patrick Garrehy, CEO of Rootstock commented "User feedback for RootScan has been very positive since we launched the iOS version of the app in June. RootScan has proven that it improves our customers productivity and ability to serve their customers. Now, our manufacturing and distribution customers who use Android devices can enjoy those benefits, too."
The app is available for download from Google Play and the App Store now. Unlike other vendors they are also building out functionality in a single application. This makes it easier to locate it and should allow more users to take advantage of it. While Garrehy commented about how well the product has been received no customers have left feedback on the Apple appstore. It will be interesting to see if the Android users decide to do so.