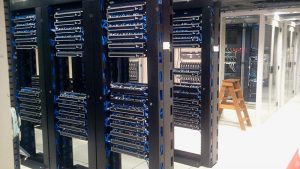 Just over six months after TPG took a 51% stake in McAfee, the company is on the acquisition trail. It has offered an undisclosed sum to acquire Skyhigh Networks. The deal is good news for McAfee who is looking to move forward again after several years under the control of Intel.
While the endpoint security market continues to grow, McAfee has found itself under pressure from new entrants. This deal will allow it to reduce its reliance on that market and move to the much more lucrative cloud security market.
McAfee hasn't disclosed the amount it will pay for Skyhigh Networks. Over four rounds of funding, Skyhigh Networks has raised just over $106 million (Crunchbase). Pitchbook says that the last funding round put a valuation of $400 million on Skyhigh Networks.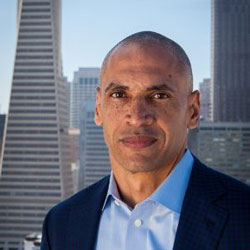 In a blog to McAfee stakeholders Christopher D Young, CEO McAfee LLC said: "Skyhigh is an ideal complement to McAfee's strategy—one focused on building and optimizing mission-critical cybersecurity environments for the future. Cloud security has historically been an afterthought of, or impediment to, cloud adoption.
With customers' most valuable asset, data, increasingly finding residence in the cloud, it's time security move to the forefront. At the same time, security cannot hinder cloud adoption, as the transformation the cloud promises extends far beyond the corridors of IT to every facet of modern business."
What does Skyhigh bring to McAfee?
In two words – cloud security. Skyhigh Networks built its reputation on its Cloud Access Security Broker (CASB). This allows companies to detect what cloud services are used. It can then block those services it decides are dangerous and offer users access to a safer alternative. This is a major challenge for many organisations. Skyhigh estimate that many enterprises can have over 1,100 cloud service regularly accessed by their users. Worryingly it also estimates that the vast majority of those are not enterprise secure.
It has also deployed its own Security Cloud. This adds a number of other features to its CASB offering. There are specific solutions for some of the most used enterprise cloud services such as Office 365, Box, Salesforce, AWS and several others.
Skyhigh has also developed its own cloud native solutions. This is a sensible move as it allows customers using its on-premises solutions to move to the cloud and stay with Skyhigh. Among the solutions are its new CASB Lightning Link, cloud email DLP and autonomous remediation.
In his own message to Skyhigh shareholders, Rajiv Gupta, CEO, Skyhigh Networks said: "Given our vision and cultural alignment, complementary product portfolios, and McAfee's commitment to our team, I truly could have not have asked for a better partner for Skyhigh going forward. My co-founders, Kaushik, Sekhar and I, together with the management team, remain as excited and committed as ever about the opportunity in front of us and I hope you are too. I can't wait to see what we will achieve together."
What does this mean?
It will take some time for the two companies to align their products. What it should deliver is a seamless security solution from the desktop through to the cloud. The combined product range now covers endpoint security, data protection and faster remediation and support tools. One question is how long will it take to align those products?
Of the two companies McAfee is the big winner here. It gets a set of tools that would have cost it a lot of money and time to build. It is already behind a number of its competitors in cloud security. To some degree this deal feels like McAfee buying market share. There is nothing wrong with that providing it continues to invest in and support Skyhigh.
Gupta, who will stay on as CEO of Skyhigh and, one presumes, heir apparent to the group company CEO role seems positive. As long as he stays in place then Skyhigh customers and their partner network will have good reason to believe in this deal.