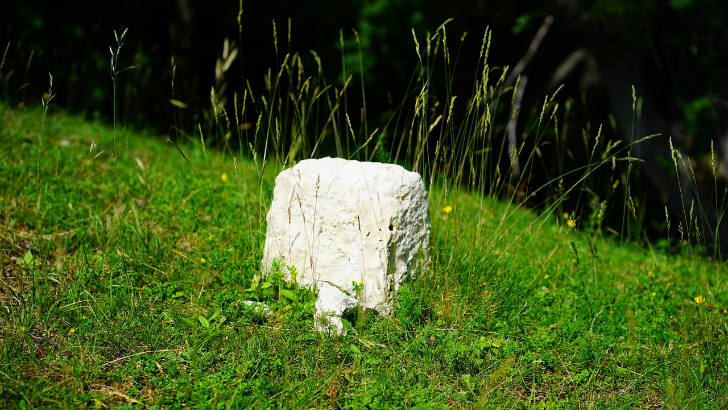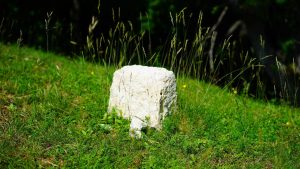 Enterprise Times spoke to Mike Ettling, CEO Unit4 shortly after the company announced its annual results. While the cloud revenues rose sharply, overall revenue only grew by 5%. 2019 was a year of internal transformation at Unit4 and Enterprise Times asked Ettling what he hoped to achieve in 2020.
"The big thing we are looking to achieve in 2020 is that our cloud revenues will equal 50% of our total recurring revenue. That's a pretty significant milestone for any on prem to cloud transformation, when you're actual booked cloud revenue, not a ARR, is 50% of your recurring revenue.
"Why is the top line at 5%? It is better than it was previously. It is largely because we are keeping our professional services revenue flat because we are taking a partner first strategy. Pushing more and more business to the partner network. We now have now got a head of ecosystems and partners. That will start pushing the total revenue growth rate more to the 10% mark over the course of the next year."
Moving from a legacy to cloud vendor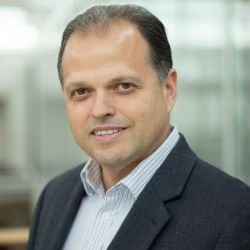 Unit4 has a lot of on-premises customers. Are they all moving across? Is that where the cloud revenue is coming from?
"No, it's not only converting customers it is new customers. Today 95% of our new bookings are cloud bookings. We will still have on-premises in some cases because there are some scenarios where we can't yet move to cloud.
"I'll give you an example. Malta and in Sweden where there isn't an Azure data centre coming on stream for another 18 months. Swedish government business requires GDPR compliance plus data residency. We still have customers who are on-premises who have to be on-premises for a while, there's not an option. Norway will start changing this year. [Unit 4's solution in] the Azure data centre in Norway goes live later this year. Then Norwegian customers who have a data residency requirement can start moving to cloud as well."
Ettling also explained that the Norwegian customers will mainly migrate to Azure rather than having to go through a sales process. During the results announcement Gordon Stuart, CFO also spoke about accelerating the transition to cloud. How will Unit4 achieve that?
"My view on this is twofold. Firstly, we have a team within our existing business account  management group dedicated to this. They are focused on targeting the right customers, taking the proposition to the customer, and overseeing the migration. Once the customer is live in the cloud and handed over to DevOps and customer success they bow out. You've got to focus on it in that way. They also have a pricing strategy with incentives, which are looked at in terms of driving this and making it happen.
"There's also the carrot side of it. This is more about the product they're going to get is just way better. They can access things like chatbots, the extension kits and the integration kit."
Partnerships
One of the customers named in the results was RSM. Unit4 is rolling out its PSA solution globally according to Ettling. While RSM is not yet building a Unit4 PSA practice Ettling revealed that it is looking to work with RSM on "other things as well".
The new head of alliances is Beata Wright, what kind of partnerships is Unit4 looking to forge in 2020?
"Our partnership environment was a bit of the wild west. She's really focused on three things. First is to create the proper construct for partners. We see three types of partners and a partner could be all three, implementation/integration partners, reselling partners, and innovation partners. Innovation partners are ones who are going to build extension apps on our extension platform and make them available in our app store.
"The second thing that she's doing is putting in the right governance structures. We haven't had formal governance structures for partners, standardised contracts, etc. There's a lot of work to be done to create the right environment for the partner first  strategy to work.
"Thirdly, it's all about building the proper enablement environment. We launched our community capability for customers last year: 'Community for you'. We're going to extend that for partners so they will have a common portal where they can go. Training, we started about two weeks ago. We had our first professional services boot camp for our student management product, which included our professional services and partners. We have over 100 partners today, but it was not very structured and not used effectively as a growth engine for the business. I see it being a significant growth engine for the business in 2020 and beyond."
What about strategic partnerships?
Wright also owns the Microsoft and SmartRecruiters relationship, will Wright look to add other partnerships?
"You're going to see more of that happen in 2020 to enhance the capabilities of the suite and to bring value added things to customers. We are looking at the topic of vendor financing. Can we offer a solution embedded into our accounts payable, accounts receivable modules, which allows debtors to be financed very quickly? There's lots of those types of solutions in the market which we could plug into. It is looking at very specific areas of the total value chain for our customers where our customers are saying, 'We'd actually like something which was fully integrated into UBW and easy to switch on.' Those kinds of things."
Transforming Unit4
Ettling made several changes to the leadership 2019, ET asked him how the culture had evolved?
"I've got three components to the transformation, becoming a cloud company, do less and focus more, and then build an extraordinary environment for the people. We did things like abolish the leave cap so that people could take whatever they needed, just focus on getting things done. We've launched things like our recognition programme. We've done a lot. If I look at what my new chief people officer accomplished last year, it's pretty extraordinary.
"People have responded incredibly well to that. There has been just huge engagement. We've deployed Intuo to measure engagement and engagement is really, really, really good. Attrition rates are actually coming down to below industry averages, almost to a point where our attrition is getting too low. I've been very, very happy and delighted with how the organisation has responded to the change, the brand positioning, and then most importantly, it helps to hit our numbers. We had three really good quarters and closed the year out hitting the full year which, creates huge momentum with the team."
Challenges in 2020
What are your main challenges for 2020?
"Student management. We have a raft of the next generation student management in the cloud customers all going live in 2020. The space is fraught with challenges, lots of competitors are falling over. There's not a lot of good next gen cloud products. Getting that right and making sure we deliver on it 100% is important.
"Who knows how Coronavirus is going to impact. In Asia Pac, my teams are homebound. We can still sell software but you can't do professional services. You can see the global impact starting to happen on supply chain. We don't see an impact in Q1, but certainly, if this continues, in Q2 and Q3 you're going to start seeing the impact, particularly on the ability for customers to  get software deployed.
"The third one is keeping the momentum and the culture going. We got to a really good point at the end of 2019, I am very happy with that. We want to keep building on that and keep attracting great talent to the business. It doesn't stop. We have a three year transformation plan for the business. Every quarter there's some more things which we have got to do and keep moving."
How will Unit4 address the challenges?
Where do you want to strengthen Unit4 in 2020
"I would say customer success. We've deployed the community now and seen more and more of our customer support people being repurposed. We've also retrained Customer Success so that we become much more a proactive cloud Customer Success function as opposed to the traditional on-premises reactive customer support function. That's probably the single biggest area which we want to transform through 2020."
You spoke about a three year plan, do you look beyond that?
"No, it's a Mike Ettling belief that, anything beyond three years is fiction. The world moves too fast and you can't plan in granularity beyond that. We decided to focus on where we want to be with the business in three years. We will, probably the middle of this year, 18 months in, we will start pushing out another three years. My vision and goal for this business remains the same as when I joined. I want to build a billion dollar revenue business in the mid-market, people ERP space. That's what we are focused on doing. Advent is very supportive of that journey and where we want to go with it."
And does that include acquisitions this year?
"Yes, Acquisitions is in the plan. We paused a bit last year because we really wanted to get the structure right."
The Competitive Market
What does the competitive landscape look like for Business World ERP?
"The Business World landscape is interesting. What we feel is that when we can play to our vertical strengths and the customer is looking for more true ERP, covering middle office and back office, then we are very differentiated. The competitors we see those scenarios are smaller boutique vertical players. When the customer wants to buy an accounting system, just back office, then we see NetSuite and Dynamics playing more and our differentiation goes down.
"We've looked at three years of wins and losses, building a model and approach where we've said look, we really differentiate ourselves. The more vertical the dealings, the more middle office capability the client wants as opposed to just buying an accounting system, that's our play to the market. While there are a lot of the other mid-market players we don't really compete with different areas of focus. Be it manufacturing or supply chain or Field Services industries, we don't really compete with a lot of those players."
On books
What's the latest book you read?
"Red Notice (by Bill Browder – US/UK). It is a book about the whole financial scene in Russia in the 80s when the Soviet Union collapsed, which is fascinating. The book I just finished was Bad Blood (by John Carreyrou US/UK). It is the whole story of the blood testing startup, which was the darling of Silicon Valley. It was a fascinating read because I actually attended the Churchill club when I was living in the valley and listened to her speak. You thought this was the greatest thing since sliced bread. It unravelled in a matter of months, about a year later."
Any takeout from that book?
"Silicon Valley's over hyped!"