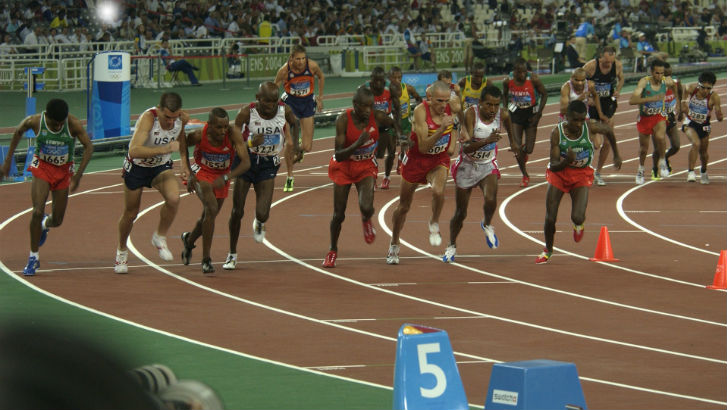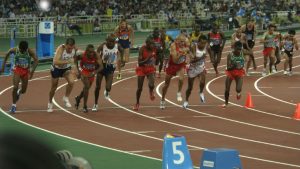 Unit4 has continued to perform, delivering strong fourth quarter and full year 2019 results. The fourth quarter did not sustain the high growth of Q3 but it still maintained year over year growth. The company has also continued to transform its customer base from its on-premises solution to SaaS solutions. Total bookings for the full year were up 14% with cloud bookings increasing 20% YoY. The key figures published by Unit4 also include:
Total revenue for the year increased 5% to $412.8m (€372.2m). (up 5% YoY)
Cloud subscription revenue in 2019 to $92.2m (€83.6m), (up 25% YoY)
Cloud subscription revenue in Q4 2019 to $25.7m (€23.2m). (up 27% YoY)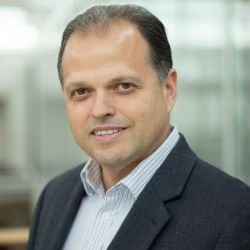 Mike Ettling, CEO commented: "Q4 2019 was a record quarter for Unit4 – both for SaaS and License, and for both new and existing business. Bookings are up significantly, and we are seeing growth in our core vertical markets. Overall profitability is very healthy. It's imperative that we build on this performance for the year ahead – targeting our growth firmly at mid-market, people focused organizations."
Success in target markets
Unit4 targets four key markets: education, public services, consultancy and not-for-profit and operates across several geographies. In this quarter it has seen most success in North America and the Nordics according to the press release, though few of the customer wins announced are in those countries.
Possibly the key win is the expansion of its relationship with RSM. RSM is the fifth largest accounting professional services network in the world. It has used the Unit4 PSA for several years. It will now expand that use to more than 4,000 consultants across the globe. Unit4 will hope that in doing it may also help to extend the reach of its PSA and ERP suites. Ettling has appointed Manav Singh to help drive further growth in the PSA business globally.
Logan University, based in Missouri and one of the top chiropractic colleges in the US, will deploy Unit4's Student Management, Business World ERP and Prevero FP&A solutions. Galileo Global Education, Europe's largest education group, headquartered in France will leverage Unit4 Student Management for more than 100,000 students.
Thomas Dechilly, CTO at Galileo Global Education commented: "Scaling our education network will be a significant undertaking, especially given the competitive landscape we operate in. Moving fast will be critical and we are confident Unit4's market leading student system will support a differentiated offering to us as we embark on this journey".
Stichting SBOH, a non-profit healthcare education organisation based in Netherlands has selected Business World ERP for finance, HR and payroll. Stichting SBOH, a non-profit organization specialized in medical training, has selected Business World to provide an integrated SaaS platform for Finance, HR and Payroll
Other wins include Expleo, an engineering consulting company based in Germany. It will deploy Unit4 Business World across its global operations. In Malaysia the life insurer MCIS Life has selected Unit4 Prosoft and Unit4 Prevero.
These wins show the breadth of geographical coverage that Unit4.
Building for the future
Ettling has spent time restructuring the leadership bringing in several new people. He has also recognised the existing talent within the business with some key appointments. This is a sensible move and one that allows a continuum of culture and helps sustain confidence by the workforce in the leadership. Appointments included:
Matthias Thurman promoted to CTO,
Lisa Dodman promoted to Chief People Officer,
Manav Singh, promoted to GM, Global Head of PSA Suite at Unit,
James Shand (ex SuccessFactors) as Global Head of Cloud Transformation,
Chris Richards (ex Workday) as UK and Ireland Regional President,
Andrew (Andy) Brockhoff (ex Anaplan & SuccessFactors) as North America President,
Billy O'Riordan (ex AppDynamics) as Senior Vice President, Professional Services,
Beata Wright (ex Ultimate Software) as EVP/Global Head of Partner Ecosystems.
The company also acquired Intuo, a performance management solution that compliments the core HR offering of Unit4. Investment in Intuo continues and it recently launched research around the trend towards in hybrid performance management. Intuo has also added new brands in the quarter. These included LoopMe, a brand advertising agency based in London, UK with offices in Hungary and the US.
Enterprise Times: What does this mean
Ettling and his leadership have laid the foundation for growth in 2019. While a 5% increase in annual revenue is not that significant, it is in the right direction. Ettling will almost certainly want to see higher growth from his new team in 2020.
Gordon Stuart, CFO at Unit4 commented:  "Our business is undergoing a radical transformation and with that comes our ambition to be a world leader in people focused technology. 2019 has been transformational. We've renewed our leadership, invested in our people, refreshed our brand, and mapped out our values – defining what we stand for and how we can add value to our customers.
"2020 is a critical year for us, not least because we want to accelerate our transition to the cloud and address people productivity holistically in every organization we partner with. Put simply we want to put rocket boosters on our growth plans and achieve some great things this year."
This is the year that Ettling will need to show significant progress for the Unit4 investors, Advent International. Everything seems to be in place and the partnership with RSM may be one of the important elements of that success.