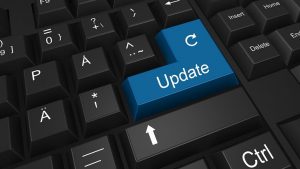 Adobe's Magento Version 1 (M1), is rapidly approaching its End of Life (EOL) date in June of 2020. The ending of new security patches will leave online stores running this version of the software vulnerable to threats. In response, Nexcess, the managed web hosting provider for eCommerce platforms is launching Nexcess Safe Harbor. A security-driven solution for businesses who want to continue maintaining their sites on Magento 1 until they are ready to migrate to their next platform.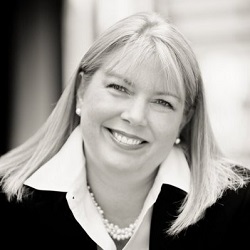 Disruption in service can devastate an eCommerce business. "Turning disruption into opportunity for clients is how we view the pending EOL," says Carrie Wheeler, Executive Vice President Nexcess. "We aim to keep customers happily browsing, SKUs properly inventoried, and orders flowing. Nexcess will provide a haven for online merchants large and small as they consider their options in the months ahead."
Additional time available
Nexcess Safe Harbor will provide security and technology updates for an extended period of time. This solution offers much needed and cost-effective flexibility as users weigh their options. Retailers have additional time to re-platform to Magento 2 or migrate to another platform. Nexcess Safe Harbor is a strategic, scalable solution that delivers:
Easy and free migrations for any M1 installs from any host.
Updates and security patches to keep platforms running safely, all viewable and managed through Nexcess' customer portal.
Malware scans with visibility into malicious attacks and blocked requests by the company's web application firewall (WA).
Vetted and risk-free modules with frequently updated recommended extensions.
Seamless integration for existing Nexcess' clients.
Providing a Magento safety net
"Building and running an eCommerce store requires careful planning and execution. Migrating from Magento 1 to Magento 2 or any another platform is no different. It takes strategy, time, resources and funding. A process no store owner or developer wants to rush," says Chris Lema, Vice President of Product at Nexcess. "We're providing a solution for stores that want to remain on M1. In addition for merchants looking to start the migration to M2 before the M1 EOL date. Nexcess Safe Harbor provides stores with a safety net so they can take their time and still be protected."
Providing a proven track of support over the last decade for the Magento community is the foundation of the Nexcess brand. The first Magento stores were built on the Nexcess platform and Nexcess has remained a major hosting provider for Magento stores ever since.
Adobe's 2018 purchase of Magento in 2018 made perfect business sense. A marriage of Adobe's digital media products and customer experience products with Magento's commerce expertise. The platform supports more than $155 billion in gross merchandise volume, and customers include Paul Smith, Canon and Rosetta Stone. The only blot on the landscape was the impending development of the planned new Magento 2 platform.
Enterprise Times: What this means for business?
Adobe has been busy with Magento since the acquisition. The company has successfully released Magento 2.3.3 which includes performance improvements, as well as security enhancements. This allows Magento customers to remain compliant with new EU directives and regulations. The company unveiled a wide range of new functionality that integrates with Adobe Creative and Adobe Document. Most importantly, the platform has a passionate global base of developers. Magento 2 comes with a brand new architecture, coding structure, and database design. Already Magento's development community is focused on making Magento 2 a successful platform.
However, support for Magento 1 will end soon. Inevitably, there will be some retailers left behind. Businesses who have not migrated to Magento 2, or another platform and therefore left with no service support. No more feature or security patches are released. This will leave the outdated software vulnerable to threats. Nexcess Safe Harbor solution extends the life of Magento 1 stores. It gives retailers additional time to take action to ensure they stay in business.