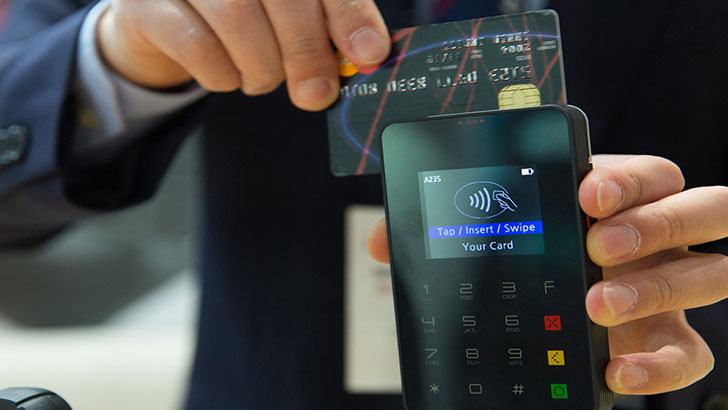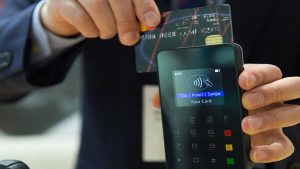 Think debt collection and the inevitable image is bailiffs, dressed to intimidate at the door carrying court warrants and demanding money. It's an industry that has struggled to change its image but in Norway, at least, that is beginning to change. At NIC 2020 in Oslo, Enterprise Times talked with Carl-Petter Udvang, Product Manager at Lowell Norge.
Lowell Norge is one of the largest debt collection agencies in the Nordics. It deals with over 1 million invoices per year affecting both businesses and individuals. In 2019 it made over 7 million attempts to contact debtors via phone, text and email. What is surprising about that number is that Udvang says around 40% could have been paid based on the original invoice but now had collection fees added.
Why are there problems with debt payment?
To understand this, Udvang says Lowell Norge undertook a complete overhaul of the customer journey. It looked at its own systems, those of its clients, interactions with debtors and what has been going wrong. What it discovered was a surprise and it led to the company reviewing what it does and a relationship with Crayon and Microsoft.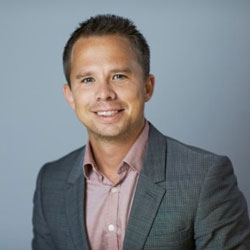 One of the first problems identified was the issue of finding the original invoice. For customers that stored everything on computers and kept it onsite, this was relatively easy. When Lowell Forge chased the debt and the debtor asked for the original invoice, it was able to query client systems and get the information.
Those who store information off-site, however, created a new problem. Queries from the debtor mean that Lowell has to chase-up the client to get copies of the invoices. This can take time which slows down the process.
Interestingly, when Enterprise Times asked about using Robotic Process Automation, Udvang said that Lowell had looked at it but it was too complex a problem.
Turning debtor needs into APIs
Four years ago, Lowell looked closely at the customer (debtor) side of the problem. Udvang says that the data produced some interesting results. For example, debtors wanted to be able to find information themselves. They asked for:
The original invoices.
Information on payment plans.
Where they had already paid or part paid, they wanted to know what had happened to the money.
To deal with this, Udvang says that Lowell took each scenario and created a set of APIs. It then used the Microsoft AI containers and trained them to resolve small problems. Other companies have used Chatbots rather than AI. Udvang said that this process is too complex for a Chatbot. Some of the issues he called out were:
Customer calls in and asks about solving their debt problem. A Chatbot would then direct them to the law on debt. A complex and confusing outcome.
Explaining the logic to developers of how not to just direct customers to pages on the law is very hard.
The system requires a lot of complex processes to be simplified for the Chatbot process.
Crayon and its Microsoft AI practice
Lowell used Crayon to help it understand how the Microsoft AI solution worked. From there, Crayon helped it create the AI. The AI is more than just a Chatbot alternative. It has to deal with a number of underlying issues such as data privacy and compliance. It also has to be able to authenticate a customer before it can provide information about the debt.
That additional information might involve extra documentation that has to be obtained from multiple sources. The AI has to understand and learn from requests to speed up data requests. That means learning about client systems and work across multiple data stores.
Crayon also brought in new technologies to help Lowell gather more information during the debt collection process. That process flow is able to evolve as the information needs change and is called the Async Digital Collection Assistant. It gets the payment details from customers, sends them reminders and triggers actions for both clients and customer.
To send information to customers, Crayon has helped Lowell integrate the Microsoft AI into RCS. RCS is the next generation of SMS. One of the things that Udvang says Lowell discovered is that customers are far more likely to respond to an SMS than an email or a phone call. They also prefer to pay via their mobile device. This integration means that everything can be handled over RCS allowing customers to deal with issues even where there is limited data signal.
Automation does not mean losing staff
Lowell is no stranger to automation as Udvang points out. In 2013 it started using the Canon OCR engine to speed up scanning information into its systems. The system required four full time employees to scan, correct and then allocate data. Part of the problem was the inconsistency in fields and content. Due to better coding and systems, it requires just 20% of a full-time employee's time to run the system.
Udvang was quick to point out that those employees were reallocated inside the company. This is something that businesses are often slow to talk about when introducing automated systems.
Public data and the rise of the AI
ET asked Udvang about the use of public data. In countries such as Norway, Sweden and Finland, salary and other financial information is public. ET was interested in the future of the AI in terms of helping get greater insight into the customer to ensure that debt plans understood the wider challenge facing them.
Udvang said that this is not something handled by the AI but he also did not say that it couldn't be. It opens up an interesting evolution of the AI to see a wider customer picture far faster than a human operator. However, it comes with challenges, not least, Article 22 of the GDPR. While Udvang was unable to comment on this, it does show where a potential future development.
As Lowell continues its expansion across Europe, its AI solution may be a key factor. Changing compliance and regulatory frameworks, including the law on debt, means the AI might just give Lowell an edge. For those in debt, this isn't going to see the end of the home visit, but it should reduce that need.