N Brown is to make further investments in Oracle Cloud solutions further extending their partnership. N Brown Plc is an inclusive fashion retailer. It aims to address the needs of underserved customer groups. Among these are size 20+ and those over 50, through its brands JD Williams, Simply Be, Ambrose Wilson, and Jacamo.
In its last results it showed a 4.5% growth in digital revenue. Overall, however, revenue dipped by 5% due to a drop for its financial services proposition. It is hoping that this latest investment will drive further growth in its digital channel as its legacy product revenues decline.
The move to Cloud first began in 2016 when it moved its Oracle Retail Suite, Fusion Financials and HR to an IBM Managed cloud in 2016 (Source Diginomica). In 2019 N Brown selected Oracle ERP Cloud to give its finance teams faster access to data, presumably migrating off the IBM cloud. It has now engaged Oracle Retail Consulting services to implement Oracle Retail Demand Forecasting Cloud Service.
Adam Warne, chief information officer, N Brown Group Plc commented: "We want our merchandising teams to focus on creating fashion that fits, flatters, and meets the needs of our diverse customer base. Our digital transformation will create further efficiencies in the business by adopting industry best practices and automating processes that will allow our teams to focus on our core goal – serving customers. We chose Oracle Retail to adopt the latest cloud technology, delivered on a platform that can grow with our business needs."
What will the benefits be
Oracle Retail Demand Forecasting Cloud Service leverages models to improve forecast accuracy across the product lifecycle. Its benefits include:
Driving optimal strategies in planning and increase inventory productivity in supply chains. This helps to decrease operational costs and deliver customer satisfaction from engagement to sale to fulfilment.
Maximize forecast accuracy for the entire product lifecycle with tailored approaches for short- and long-lifecycle products.
Adapt to recent trends, seasonality, out-of-stocks, and promotions, and reflect retailers' unique demand drivers.
Anticipate customer demand by maximizing the value of data through the application of retail sciences.
Simplify forecast management by maximizing team productivity with exception-driven processes.
Inspire new ways to engage customers. Augment the forecasting process while maximizing business agility with extensible science, workflows, and operations.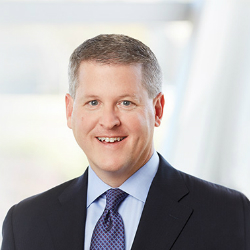 For retailers it is no longer just enough to deliver operational efficiency. The Oracle analytics solution leverages the data that the retailer collects to identify trends and insights that help further revenue growth and improve profitability.
Mike Webster, senior vice president and general manager, Oracle Retail: "Cloud is about continuously delivering innovation that supports retailers with the functionality and the agility required to keep pace with the speed of their business. Our modern platform strategy focuses on delivering insights and informing decisions while executing simultaneously to deliver true business value."
Enterprise Times: What does this mean
Six months ago this was the kind of deal that Infor was winning with its retail analytics solutions. Now, with its removal of focus on Retail ERP and a dismantling of its Retail leadership team is the field clear for Oracle?
With JDA rebranding to Blueyonder the Oracle brand is probably the strongest in retail at the moment alongside SAP. Oracle has been consistently winning in this space and that shows no sign of slowing. Can it start to highlight the return on investment it is making in companies such as N Brown? Is so, it could further increase its market share in 2020.