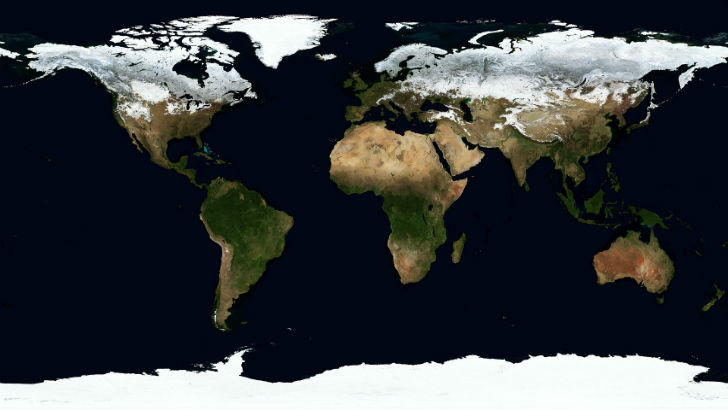 This week sees companies look back on a successful 2019 such as Kaseya and Deltek. Others, notably Zinier, Phenom People and Lemongrass Consulting successfully raised funds. Boomi, Nintex, Vendavo and SilverLeaf launched new products and Exact and SugarCRM revealed their Winter 20 releases.
Cornerstone OnDemand Inc acquired Clustree for $18.5 million in cash. Clustree is a French company that has developed an AI-powered skills engine and extensive skills ontology. Its customers include leading global brands, such as Carrefour and SNCF. Is Cornerstone acquiring the equivalent of the Workday Skills Cloud?
Campus Management is to change ownership. An affiliate of Veritas Capital has signed a definitive agreement to acquire Campus Management Acquisition Corp. ("Campus Management") and Edcentric Holdings LLC ("Edcentric") from Leeds Equity Partners, LLC ("Leeds Equity"). Leeds Equity will continue as an investor in both companies in partnership with Veritas. The deal is expected to close in Q1 2020.
CTG has received a bid from investment firm Assurance Global Services for $7 a share. CTG is was trading at $5.13 at opening on January 17th and had a Market Cap of $88.20 million.
Appointments
David Greene has joined DDI System as a dedicated Market Specialist. Greene is founder and former partner at Mazi Solutions.
Contract Management software company ParleyPro has appointed Elizabeth Andrew as VP of Sales. She joins from HelloSign where she helped grow revenue before its acquisition by Dropbox.
PeopleStrategy has appointed Elsa Glorioso as Director of Channel Development. She previously worked at Trinet.
Unanet has appointed six new executives at the start of 2020. Jeff Davison joins Unanet as Chief Customer Officer. Assad Jarrahian joins Unanet as Chief Product Officer. Carrie Mahon joins Unanet as Chief Marketing Officer. Gene Gainey leads the sales organization as Unanet's SVP of Sales. It has also appointed two leaders from the Clearview acquisition. Matt Pantana becomes SVP Clearview Product and Steve McTavish is SVP Clearview Sales.
Business News
Arcoro, a provider of HR solutions to high risk industries has partnered with Procore a leading provider of construction management software. The applications are already integrated for onboarding and time tracking. The company also launched a redesigned website.
Engagio has joined the LinkedIn Marketing Partner Program. This will enable Engagio Orchestrate, through an integration with LinkedIn Matched Audiences to target specific audiences within a target organisation or sector. This further enhances the leading ABM platform and ensures that marketing is correctly targeted. Jon Miller, co-founder & CEO of Engagio commented: "LinkedIn has long been the most effective advertising platform for B2B companies. By connecting our unique targeting capabilities with LinkedIn's powerful advertising platform, we're bringing something new to B2B engagement."
Kaseya celebrated a successful 2019 with 30% growth with more than $300 million in annual bookings. It had a valuation of more than $2 billion when it raised $500 million in earlier in the year. It now has 1,200 employees supporting 40,000 customers.
Lemongrass Consulting announced a $10 million series C funding round led by Blue Lagoon Capital. Lemongrass is a UK headquartered global professional and managed service provider of SAP enterprise applications running on AWS hyperscale cloud infrastructure. Its product MiCloud enables the migration of SAP instances to AWS and the management of SAP instances on AWS. It has also appointed Mike Rosenbloom as its new CEO.
Jitterbit, the API transformation company, has announced it has achieved ISO/IEC 27001:2013 certification. This provides an independent validation of the processes around its IPaaS platform. Will competitors now need to do the same?
Phenom People has raised $30 million in a Series C funding round led by Westbridge Capital. The Talent Experience management solution targets four stakeholders, candidates, recruiters, employees, and managers.
Zinier, the AI enabled field service management solution has closed a Series C funding round for $90 million led by ICONIQ Capital. Other participants included Tiger Global Management, and return investors Accel, Founders Fund, Nokia-backed NGP Capital, France's Newfund Capital and Qualcomm Ventures LLC.
Customer news
PT Aneka Gas Insutri (AGI) has selected IFS Applications to replace its existing ERP installation, believed to be SAP.
Aminach Israels' largest furniture company will implement Infor M3 ERP. Intentia Israel will help with the deployment of 280 users across 46 stores as well as its manufacturing site.
Burton Snowboards has selected Infor CloudSuite Fashion and has extended its use of Infor Nexus, deepening its ties to the multinational ERP vendor.
Pechanga Resort Casino in Temecula, CA will extend its relationship with Infinium Software Inc, an Infor company. Pechanga uses Infor HMS and Infor EzRMS and will deploy Infor CloudSuite Hospitality for financials, supply management, human capital management, analytics, and workforce management in an integrated solution.
Corrective Services NSW (CSNSW) has selected Infor CloudSuite Workforce Management. It will use the software to support its staff scheduling and help increase workforce efficiencies for 6,885 staff across 109 sites.
Builder Merchant C&W Berry has selected Intact IQ ERP to replace its legacy ERP solution. David Berry, Managing Director, C & W Berry, commented: "Choosing the right ERP solution is one of the most important decisions we've had to make and we're confident that the Intact iQ system will enable our company to grow."
Epiroc, a leading global productivity partner for the mining and infrastructure industries is working with JDA Software to improve its supply chain visibility.
Atlas Hotels have selected Saba Software to deliver recruitment and learning software. Saba will deliver functionality to hire, onboard and support continuous development for 1,200 employees across 49 hotels.
Ippen Digital, a German digital content specialist, has chosen TigerGraph to improve its content recommendation processes to enhance customer engagement and drive digital revenues. The recommendation engine should be live in Q1 2020.
Another sporting franchise has selected UltiPro HCM. Florida Panthers selected UltiPro in August 2019 but it is unclear if the solution is yet deployed.
Zenden Group a Russian footwear brand has set definitive KPIs for its recent selection and implementation of Oracle Retail. It has targeted increasing margins by 3.5% and reducing cross store replenishment by 50% having implemented: Oracle Retail Assortment Planning; demand forecasting solution, Oracle Retail Demand Forecasting; and Veltio's new Product Forecasting on the Oracle Retail Predictive Application Server platform.
Zoho has announced that it has become "Official Enterprise SaaS (Software as a Service) Applications Partner" for West Ham United. Details are scant at the moment but it appears part sponsorship and part software sale.
Product News
Avaza has added a single click start/stop button for any task within Avaza. It allows users to accurately capture the time spent on a specific task, and add it to the timesheet. It is available now.
Boomi launched Retail 360 a solution that will assist retailers with integrations. It will help to streamline omni-channel integration and increase efficiency. The solution leverages the existing platform and integrations with predefined configurations that allow rapid deployment.
Exact has released Winter 20, the latest update to its ERP solution. It enhances the Exact SME monitor, adding historical analysis for manufacturers in the Dutch market. It adds international localisation and new features for wholesale, manufacturing, and service providers.
The jobpal AI-powered chatbot is now available on SAP App Center. Integrated to SAP SuccessFactors, it engages with and supports job discovery through social messaging platforms for candidates.
Nintex has announced the general availability of Nintex RPA Central. The new product allows organisations to orchestrate, administer and secure RPA bots centrally. Senior Digital Transformation Engineer at Orange Grove Partners Kyle Seitz, commented: "Our clients rely heavily on Nintex RPA because of its power and how quick it is to automate repetitive enterprise processes. With the new administration and security features in Nintex RPA Central, we're excited to tackle even bigger projects."
Microsoft has approved Silver Leaf Cannabis Business Central (CBC) on its app marketplace, AppSource. This is the first ERP built and available on Microsoft Dynamics 365 Central.
Skuvault announced a deeper integration to NetSuite for its inventory management solution. The integration now includes multi-channel and multi-warehouse inventory syncs, bi-directional purchase order syncs and product syncs.
SugarCRM announced its latest release, Winter 20. This includes a renewals console that helps software firms manage subscriptions and their renewals. There are also improvements to Sugar Market, Sugar Serve and Sugar Mobile.
Tangoe has made the latest version of its expense management cloud platform available. Tangoe has added better automation and a new reporting and an analytics engine to the functionality. It includes automated data pulls from AWS and Azure portals and the creation of automated alerts if predefined levels are breached for budget, storage of time frame.
Vendavo has launched a dynamic pricing solution for SAP ERP and SAP S/4Hana. Vendavo PricePoint Advantage is a cloud-based solution that enables organisation to dynamically flex pricing to improve margins.
Xero has added a customer report writer enabling users to create and save custom reports for re-use.
Research
Deltek unveiled research into spending by the US Department of Defense (DOD) and Intelligence Community (IC) agencies. It forecasts growth in IC IT investments from $9.9 billion in FY 2019 to $11.0 billion in FY 2024 at a Compound Annual Growth Rate (CAGR) of 2.2%. Total spending by the Department of Defense will reach $56 billion by 2024.
Research by Qualtrics, an SAP company has identified 85% of customers see outstanding customer support as the most important feature of a brand. The research, part of SAP Fashion Index asked 5,000 consumers their views on fashion brands and their shopping behaviour.
Zendesk published a research report entitled 'Zendesk Customer Experience Trends report 2020'. It looks at how businesses can drive customer loyalty and is based on data from 45,000.