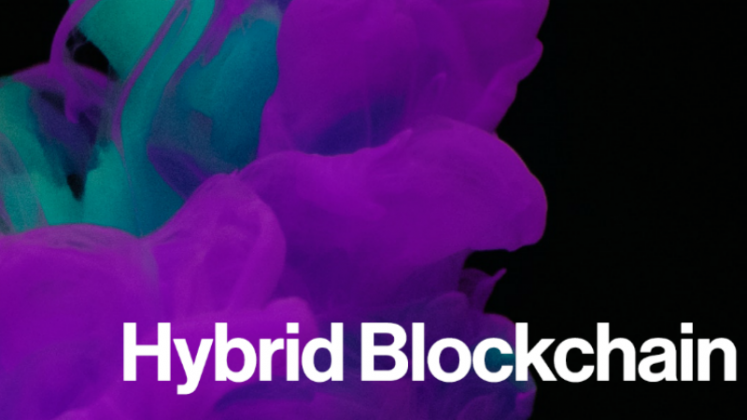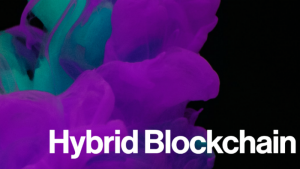 Kadena has launched its public blockchain which includes full transactions and the ability to write smart contracts. The latest functionality of the network completes Kadena's hybrid blockchain platform and confirms Kadena's relevance to multiple industries – including finance, healthcare and insurance.
"Despite blockchain having immense potential, our experience building JP Morgan's first blockchain showed us its limitations," said Founder and President Stuart Popejoy.
"Launching a fully functional hybrid blockchain which seamlessly integrates a public chain with a private network is a significant step forward in reimagining what applications can do on-chain."
Understanding the significance of hybrid blockchain to Kadena
Kadena uses the analogy of a high street to explain the significance of hybrid blockchain. It envisages a street with many stores. Those stores are accessible to the public – to browse and buy.
Yet, each of the businesses that a store represents – whether a corner shop or a department giant – has its own back office functions. Back offices are not publicly accessible. Rather they represent:
a permissioned set of functions (permissioned blockchain in blockchain parlance)
restricted access to those authorised to see specific functions
a place/system to hold private internal records.
A hybrid blockchain takes the best of public and permissioned blockchains by:
enabling participants to leverage decentralisation
gaining management of sensitive personal data
improving performance.
With a hybrid blockchain approach come benefits which include:
the liquidity and market (public) access that are beloved of public blockchain proponents
the privacy and security benefits of permissioned blockchains.
The point Kadena makes is: you need both in order to have a functioning marketplace. For Kadena, 'a hybrid blockchain means a public and permissioned blockchain that can interact seamlessly to make a more secure digital marketplace — and pave the way for a different type of shared economy'.
Kadena's hybrid blockchain
The Kadena hybrid blockchain supports interoperability using Pact, Kadena's open-source, Turing-incomplete smart contract language with Formal Verification. This simple smart contract language can:
code complex contracts
execute multi-party transactions.
Enterprises and developers alike will find applications – which they once considered too challenging (or expensive) – become possible with Kadena. By removing complexity and vulnerability in other smart contract languages, Kadena believes Pact advances secure and legible transactions.
Kadena Kuro, as the platform's next-generation private blockchain, overcomes the challenges of security, scalability, and speed found in existing blockchains such as Ethereum. The Kadena public blockchain functions through a braided, parallelised Proof of Work consensus mechanism. This architecture:
enhances throughput and scalability
preserves the underlying reliability of Bitcoin.
The launch comes after Kadena completed 2019 with the news that:
next-generation blockchain networks – such as Cosmos and Polkadot – are looking to implement the Pact smart contract language
businesses exploring deployment of applications on blockchain became able to utilise Kadena Kuro on AWS Marketplace and Azure Marketplace with free community editions.
"We've solved the scaling challenges of Bitcoin with parallel Proof of Work chains while addressing the security issues of Ethereum with Pact," said Founder and CEO Will Martino.
"Today's launch of our public blockchain with full transactions, which completes our hybrid platform, advances mainstream adoption. We're excited to see how Kadena's blockchain will empower entrepreneurs and enterprises to bring in Economics 2.0."
Specific aspects
The announcement represents a step forward for blockchain technology relevant to enterprises. For example, Kadena:
can process 750 tps, whereas Bitcoin can only process 7 tps and Ethereum 15 tps; to achieve this Kadena uses a scalable proof of work blockchain based on a braided, parallelised proof-of-work consensus mechanism
reduce energy consumption: its public blockchain requires 1/50th of that required for Bitcoin and Ethereum which are both energy intensive (to mine Bitcoin requires >66TwH/year – enough to power 10M homes)
has developed Pact to enable a simplified approach to smart contracts; in addition, Pact is human-readable yet powerful enough to code complex contracts and multi-party transactions
has the ability automatically to silo viral applications to certain chains while the rest of the network runs unencumbered in parallel (this solves the 'CryptoKitties problem' of dApp network congestion)
provides compatibility with public and private blockchains
works within existing crypto ecosystems – and works with, instead of attempting to replace, everything; in effect, Kadena envisages thousands of blockchains and APIs talking to each another
offers a safer, more secure blockchain though its adoption of Formal Verification (where all code is checked and mathematically proven to ensure contracts/dApps are free of critical bugs).
Enterprise Times: what does this mean
Kadena's origins lie in JP Morgan's first blockchain as well as work at the U.S. Securities and Exchange Commission. These are an impeccable combination and bring weight to Kadena's claims that it provides a public blockchain which:
is production-ready for smart contracts
solves the scaleability challenges of Bitcoin
addresses the security issues of Ethereum.
the attraction of public and private blockchain working together for businesses is obvious. It combines the traditional back office's capabilities with public logistics and automated contract enforcement.
Yet, to Enterprise Times, enterprise success will depend on three factors:
throughput; will the 750 tps stand up in practical usage
the usability of Pact
the 'certainty' of Formal Verification.
In the latter case Formal Verification is not new. Mission critical environments – like in nuclear power plants and space autopilot systems – use it. If it is not too cumbersome, Formal Verification should help eliminate vulnerabilities like those encountered with the DAO hack or Parity Wallet multisig bug – and other high-profile smart contract failures.