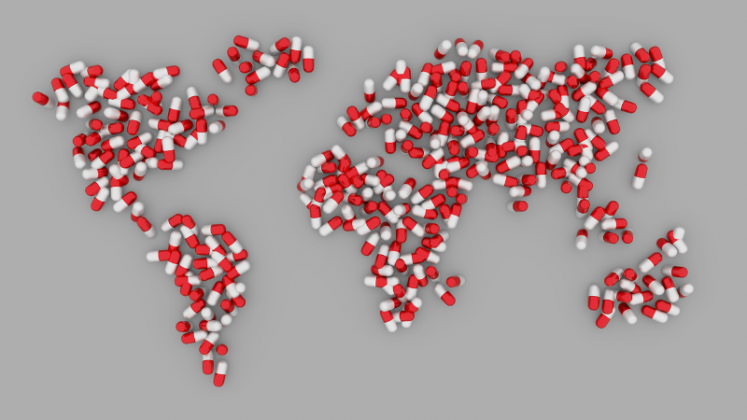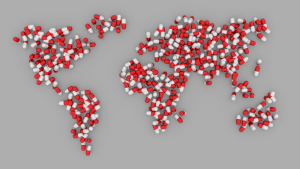 Kadena, the blockchain business which came out of JP Morgan's Blockchain Center for Excellence, has announced a strategic partnership with Rymedi. The latter is a provider of a data platform seeking to improve healthcare supply chains.
David Stefanich, CEO of Rymedi shares: "With their deep experience in financial markets and transaction data, Kadena is a uniquely aligned partner for us. With several use cases already live around the world, we're making plans to broaden our partnership and offer even more value to our customers across healthcare data-silos."
Rymedi
Rymedi exists to support the healthcare industry collaborate and create value across silos. Its technology supports the highest global regulation, Rymedi enables companies across the healthcare spectrum to capture, track and share data for smarter, faster health impact and improved patient outcomes.
For instance, Rymedi is working with the World Health Organization in Mongolia to help it become the first country to eliminate Hepatitis C by 2020. Currently, 8.5% of the population (255K cases) have Hep C. Rymedi has been vaccinating "in partnership with Kadena's blockchain technology".
At a high level the process is:
screening
in-field rapid diagnostics
viral load testing
e-prescription
treatment delivery
patient outcomes.
These all feed a data chain linked to electronic medical records. The improved product quality assurance and supply coordination has lowered costs, risks and liabilities. Additionally, the data integrity and auditability, derived from Kadena's hybrid blockchain, facilitates data sharing for:
AI-driven healthcare innovation
outcome-based contracting
financing for enhanced access to high-impact medicines.
Kadena and Rymedi are in the process of applying this to other healthcare products including medicines, diagnostics and devices. Current drugs being tracked include:
Hep C cures
antibiotics
HIV treatments
cancer treatments
neonatal pulmonary treatments
kidney dialysis
CBD products.
Deployments are occurring in Mongolia, Kenya, and the USA. These will extend to several Central American and Caribbean nations.
Kadena/Rymedi integration
Rymedi's integration with Kadena's blockchain provides:
an immutable supply genealogy
multi-partner data access.
It extends existing client capabilities, ranging:
from tracking pharmaceutical supply chain in developing countries such as Mongolia and Kenya
to assisting hemp/CBD growers and extractors looking to bring the safest products to market.
By integrating Kadena's blockchain into its existing platform, Rymedi 'empowers consumers' as well as supply chain members with vital data which previously was unavailable to either. By scanning a barcode with a cell phone, a customer can:
obtain data about a product's origin and journey
validates purchasing and authenticity (especially useful in geographies and industries where fraud and quality concerns present potentially life-threatening issues).
"The partnership with Rymedi shows how blockchain technology can positively contribute to crucial aspects of the healthcare supply chain," said Will Martino, Founder and CEO of Kadena.
"Many times, illegitimate products can mean life-or-death for vulnerable communities. We look forward to being part of a solution that helps prevent the tampering of medicinal products."
Kadena blockchain
Kadena's public blockchain platform is a braided, parallelised proof-of-work consensus mechanism. It argues this improves throughput and scaleability – while maintaining the security and integrity found in Bitcoin.
Its consensus mechanism is what Kadena uses to come to agreement about what information is true or false:
in a centralised system (such as a bank), a designated authority (the bank) is trusted to determine that information stays true
in a decentralised system, like a blockchain, the consensus mechanism becomes a set of foundational rules for how the network agrees upon and verifies valid transactions (preventing double-spending and fraud).
Enterprise Times: what does this mean
The application of blockchain to healthcare is expanding and expanding (q.v. One Med Chart, Kinect, SAP, etc.). This Rymedi/Kadena partnership is no exception.
Kadena's public blockchain works by taking the foundation of a Bitcoin mining chain and parallelising this work across multiple chains. Each chain references its peer's headers. There are specific configurations which enable specific efficiency and throughput considerations.