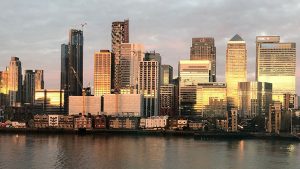 At Appian Europe, Enterprise Times caught up with Sathya Srinivasan to talk about how he is growing the Appian partner ecosystem. Srinivasan is Vice President, Solutions Consulting for Partners at Appian and also the Principal Solutions Architect. This gives him a different insight into working with partners compared to his peers in other companies.
In this podcast, Srinivasan called out the synergy between his two roles. Appian has set an interesting bar for customers when it comes to getting staff certified. Matt Calkins, CEO, in the second part of his keynote speech highlighted how this is a differentiator for partners. That view aligns with how Srinivasan sees his role. He said: "As an architect I am trying to put guardrails in place to enable them."
Managing large partner ecosystems is complex. With over 450 partners delivering a mix of plug-ins, sales extensions and solutions, Srinivasan has to ensure these are all up to date. He also has to make sure that they are all fit for purpose.
One thing that encompasses this is making sure that partners stick to the rules on what APIs their code uses. For example, using a private API is an immediate block to getting into the Appian App Market. Another is keeping plug-ins and solutions up to date.
To hear more of what Srinivasan had to say, listen to the podcast
Where can I get it?
obtain it, for Android devices from play.google.com/music/podcasts
use the Enterprise Times page on Stitcher
use the Enterprise Times page on Podchaser
listen to the Enterprise Times channel on Soundcloud
listen to the podcast (below) or download the podcast to your local device and then listen there