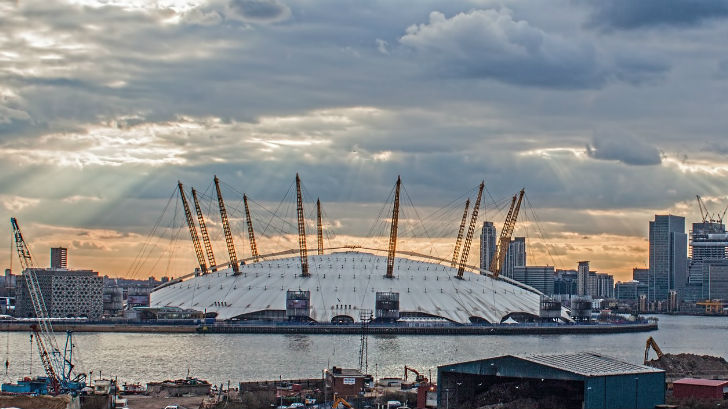 At Appian Europe, held at the Intercontinental O2, the company has released the latest version of its low-code platform. The release delivers performance enhancements, greater integration with Appian AI and new Health Check capabilities. Appian also claims that this release will make it easier for organisations to adopt and benefit from DevOps.
According to Malcolm Ross, Deputy CTO at Appian: "Appian's latest release demonstrates our commitment to simplifying what it takes to build great software. That focus on simplicity, combined with the power of our platform, is why we can offer the Appian Guarantee that a customer's first project will be live in just eight weeks."
What is in the new Appian Platform?
This release revolves around five main topics; AI, DevOps, integrated Health Check, three new connected systems and deployment to mobile. These are the key areas in which Appian is seeing customer demand but customers will still have to make some hard decisions.
Appian AI
Unlike other vendors who have built their own AI solution, Appian uses the Google AI services. It means that Appian is able to take advantage of Google's development for new features. In this release it is adding support for Google Cloud Translation. Customers who require localisation will see this as a benefit, especially as it requires no code to be implemented.
There is also support for Optical Character Recognition (OCR) through an updated version of the Google Cloud vision Connected System. Customers, especially those in paper heavy industries such as legal, insurance and banking, can now speed up the digitisation of their paper archives.
There are caveats here. Automated translation and OCR are far from perfect solutions. In both cases, Appian customers will need to ensure that they have review processes in place. For OCR, the problems around older documents or where there is damage such as foxing to the paper can have significant lower accuracy. With translation services, much depends on how complex the documents are.
Appian provides a free version of the Standard Appian AI in the Appian Platform. It is also included as part of Appian Free Trials.
DevOps
Developers can now deploy directly into any environment. For customers with large multi-environment sites, this will significantly reduce the time taken for deployment. It will also remove the need for third party DevOps software.
It will be interesting to see how this changes the DevOps tools used by Appian customers. The platform doesn't have the richness of a Jenkins, for example. Will Appian be able to persuade customers to drop Jenkins or even Atlassian for its platform?
Integrated Health Check
Security is an ever present risk in any IT environment. Low-code environments provide a large number of small components that can be assembled into applications. That creates complexity as it is not reasonable to check every possible combination of how objects can be connected. The risk is also enhanced by the speed with which low-code enables applications to be created.
Appian has updated its Health Check to improve security. It allows DevOps teams to build the Health Check into their pipelines. This means that applications are constantly reviewed throughout the application life cycle. It is also available in production environments to see how an application is performing. This will enable operations teams to identify performance issues with an application in addition to any security issues..
New Connected Systems
There are over 400 connectors and accelerators in the Appian AppMarket today. This release adds another three, two of which are focused on electronic signatures.
DocuSign: This will allow users to integrate DocuSign's eSignature capability within their applications. It is a no-code plug-in that connects to the DocuSign API.
AWS Signature Version 4 Support: This adds support for the AWS Signature Version 4 authentication. It allows customers to interact with over 100 AWS services.
Google Drive: Allows customers to easily transfer, manage and search files and folders in Google Drive from Appian.
Mobile
Mobile is becoming the key deployment platform for many organisations. Appian is providing IT administrators with the tools to centrally manage the security, policy and provision of Appian apps across mobile devices. While many customers will have their own Mobile Device Management (MDM) solutions, this is integrated into the Appian platform. It ensures a consistency of deployment over multiple platforms.
Enterprise Times: What does this mean
Appian is upping its profile and its appeal to its core enterprise customer base. Using the Google AI and integrating that to other Google services is a smart move. However, the risks of OCR and automated translation are well documented. The question is how many customers will opt for full automation or will they see this as just speeding up other processes?
Perhaps the most significant part of the new platform is the focus on speeding up DevOps. This is more than just about making it easy to do. Appian appears to be positioning itself as the DevOps platform of choice for its customers. That's a brave move given that it lacks a lot of the functionality of the more established players in this space. However, it may be relying on its enterprise tooling in other areas such as AI, BPM and RPA as giving it a different value proposition to its core customers.
This may not be just about the pure play DevOps companies. The RPA and BPM space is getting crowded as much as AI and machine learning. This focus on DevOps and especially the Health Check may give Appian an advantage over competitors such as Pega Systems and others.