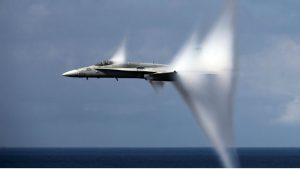 As 2019 draws to a close Druva has revealed it has now passed $100 million in annual recurring revenue and is continuing to grow. With more companies adopting cloud technology, increasing numbers are looking to Druva to provide data protection for their SaaS implementations. The growth is unlikely to slow during 2020 either. It closed a $130 million funding round led by Viking Global Investors in June. Those funds will help to ensure the growth continues at a pace. Enterprise Times asked Jaspreet Singh, founder and CEO, Druva about the news
How substantial has the growth been?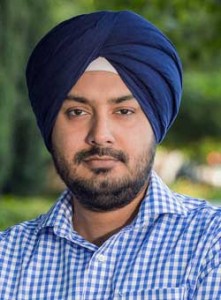 "Our growth has been driven by rapid enterprise adoption across multiple data protection use cases and today, we have more than 600 customers who rely on Druva to protect data centre workloads – that's a 70% growth figure in the space of just one year. What's more, more than 800 customers are protecting their cloud workloads (SaaS applications and AWS workloads) – again, a number that has nearly doubled in the past 18 months."
The customer base is not from smaller organisations. Druva now has more than 10 percent of the Fortune 500 as customers including Flex, Hitachi, Live Nation, Marriott, and Pfizer. Having achieved 70% growth Singh is slightly more cautious on next years growth. He noted: "Over the next year, we're expecting to grow between 40-50% in FY2021."
Where will Druva expand next
On $100 million in ARR this is still substantial growth. The question is where will that growth come from next?
"We've already seen so much growth over the last year for Druva – but it doesn't stop there. We're planning to continue to focus on expanding outside of the US, and as such, we are committed to building a strong channel programme off the back of the launch of Druva Compass from earlier in 2019. "
Druva Compass is its channel partner program and was launched shortly after its funding round. On the international front it now has offices in the US, the UK, Germany, India, Singapore and Japan. Singh explained his focus for future growth. He said: "Next year, one of our biggest focuses will be on expanding in EMEA, particularly in the UK and APAC regions – including India, Singapore, Australia and Japan. "
It is not just about new and expanded routes to market as Singh also explained: "At the core of our business, sits innovation. We believe that through our own development, and through leveraging new AWS services, that we can bring new capabilities to market for all of our customers – and we're excited about it too."
Product innovation
Druva is an add on technology. As such it relieves on its technology partners to provide the environment in which it can operate. VMware and AWS are its two strategic partners at the moment. While Singh did not acknowledge Druva would add a third, he did not rule it out either.
With regards to the existing partnership with VMWare Singh noted: "We are the first SaaS data protection and management solution certified for VMware Cloud on AWS.
"VMware is building a compelling platform for its customers – both in the cloud and in hybrid environments. As such, our partnership with them is evolving to ensure that we are working with them to deliver data protection solutions that can help customers seamlessly scaling both apps and data protection to the cloud with VMware and Druva."
On AWS he commented:
"When it comes to AWS, we're working together to help our customers navigate their journey to the cloud. We work very closely with the team there and have recently introduced several new capabilities to support some of AWS's most popular workloads, including back up for Amazon S3 and snapshot archiving for Amazon EBS. We are constantly exploring ways to leverage AWS's latest services and innovations to help customers get the most out of their data at the best value."
Druva feted by investors and analysts
Druva's progress to date is summarised by one of its early investors. Tom Banahan, Managing Director, Tenaya Capital commented: "Our decision to partner with Druva was in part driven by the company's strong vision, and what we saw as a promising road to scalability. The company's growth and major milestones crossed this year have only further validated the potential we saw in Druva. The future of business is in the cloud, and Druva is ideally situated, ready to help businesses cross that chasm with a comprehensive and mature platform."
Tenaya also participated in the latest round in June. Their view is also shared by Industry analyst Phil Goodwin, research director, IDC. Goodwin commented: "The data protection space has quickly become an incredibly crowded markets, especially as cloud-based solutions continue to enter the market. Druva's strong momentum this year through product maturation, technology research and corporate expansion has positioned the company incredibly well for long term success in the market. As more businesses look for one solution to meet all their data protection needs across cloud, data center and endpoint workloads, Druva will be a strong competitor given its size, scale and offerings."
Enterprise Times: What does this mean
The big question for Druva is how long can it remain independent. Tied to AWS its growth is limited to an extent by that ecosystem. The Retail sector tend to shy away from AWS due to competitive issues with Amazon. It is a sector that could easily take advantage of the Druva technology. Will Druva look to port its solution to GCP or Azure? If it does will AWS look to acquire the technology to keep it as a differentiating solution for its own cloud?
Druva now has the funds to continue its expansion and growth. While it is successful the multiples its investors are likely to ask for might make it an expensive acquisition. It will be interesting to see what announcements Druva makes over the next year. International growth is rarely guaranteed and another cloud platform might be the way to edge its growth even higher.