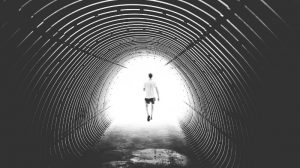 PwC will leverage Fenergo's cloud-based Client Lifecycle Management (CLM) solution to improve its existing Know Your Customer (KYC) and Anti Money Laundering processes. The Fenergo solution will complement that already provided by PwC to its clients. Leveraging the Fenergo solution, PwC will NOW offer a managed service to clients for client onboarding and KYC.
This is critically important for financial institutions especially as they go through mergers and acquisitions. Ellen Campbell, Financial Crime Senior Manager, PwC Middle East pointed this out in a blog earlier this year. Campbell noted: "The alignment of Anti Money Laundering (AML) / Countering Financing of Terrorism (CFT) policies and processes in a merger situation should not be ignored. The HSBC purchase of Bital Bank in Mexico in 2002 landed them a record fine of $1.9 billion in from US regulators over money laundering for drug cartels. A pre-purchase review disclosed that Bital had no functioning compliance programme, allowing suspect funds to flow between HSBC Mexico and HSBC's US entity through their correspondent relationship."
With the existing PwC expertise and compliance processes this partnership should enable PwC to shorten onboarding times for clients. It will also enable it to amalgamate different KYC processes under a single cloud-based solution. The result should be more robust AML and KYC processes. These will provide a degree of certainty for financial institutions as they integrate customer bases.
Ian McConnell, PwC Partner, commented: "PwC is always looking at ways to disrupt ourselves and our markets. Acquiring cutting-edge technologies that help our clients is one of the ways we're doing that. Working with Fenergo will enable us to do KYC differently – complementing our regulatory knowledge, delivery capability and experience with cloud-based CLM technology will increase the number of services that we can offer to financial institutions."
Enterprise Times: What does this mean
In partnering with PwC this will catapult Fenergo to a higher level of brand awareness. Some financial services organisations will still prefer to own their own CLM solutions. That PwC has picked Fenergo is a major endorsement of its value. It means Fenergo is now more likely to be on the list of CLM solutions to consider.
For other organisations there are advantages in leveraging the more complete managed service that PwC can now offer. They would not have to invest in new solutions. Furthermore, some can just extend their relationship with the global firm to mitigate some of the acquisition risks.
Julian Clarke, Head of Partners and Alliances at Fenergo, noted: "The impact that the increasing regulatory landscape is having on financial institutions is significant. Not only is it making the onboarding and managing of clients more difficult, it's also having a cost implication – both from an operational perspective to ensure that they're compliant but also in fines. PwC developing new services based on the Fenergo platform makes it even easier for financial institutions to streamline KYC compliance and benefit economically.
"By working with PwC, financial institutions can mutualise the cost and pressure that they're under whilst also improving the experience for their customers. We're focused on collaborations that make sure that financial crime doesn't impede financial institutions. The alliance with PwC is a hugely important part of that ecosystem."
McConnell summarised saying: "For PwC and Fenergo, the future is one where financial services use the best people and digitally-enabled solutions to deliver the best customer journey. This collaboration makes that future, today."