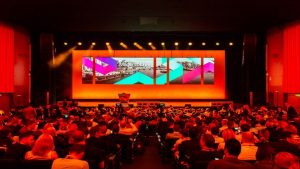 Adobe has announced the creation of a new organisation within the Digital Experience business to support the needs of companies. The Adobe Commercial Business will completely focus on the needs of mid-market and SMB businesses with ambitions for growth.
Gary Specter, formerly VP Magento global sales and customer success, has been appointed to lead the dedicated sales, customer success unit. Specter spoke at MagentoLive event in Amsterdam and confirmed Magento and Marketo were at the heart of the new organisation.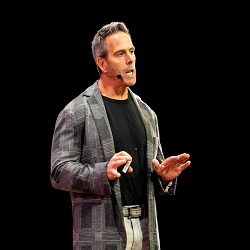 According to Specter: "Rapidly growing brands. Regardless of a company's size or budget – are increasingly making technology investments that level the playing field. Especially, in terms of the experience they deliver to customers."
Specter continued: "The acquisitions of Magento and Marketo helped Adobe gain a deeper understanding of the needs of commercial businesses. This allows us to extend our enterprise-grade applications down market. We can also bring the modern infrastructure to run a digital business to companies of any size."
Specter is now vice president, global head of GTM, Commercial Business at Adobe. The company has unveiled a range of product portfolio for mid-market and SMB businesses. This includes:
Magento Commerce
The platform contains a portfolio of cloud-based omnichannel solutions that enables merchants to integrate digital and physical shopping experiences. Adobe Stock is now fully integrated into Magento Commerce. This will give businesses with an Adobe Stock subscription access to more than 130 million assets. This includes images, templates, 3D assets, 8 million stock videos and 750,000 premium collection images.
Marketo Engage
Part of Adobe Marketing Cloud, Marketo Engage enables marketers to target and nurture individual leads or accounts at scale. The platform measures business impact across all customer touchpoints. Engage made updates to ABM Essentials that help B2B companies of all sizes get started with account-based marketing (ABM) strategies. Additionally, Marketo Engage offers access to more than 65,000 marketers globally in its Marketing Nation community. Members are encouraged to share best practices with other marketers to help build and formalize marketing strategies.
Adobe Analytics Foundation
Adobe Analytics enables industry disrupting brands to build and improve the customer experience with deep data insights. For mid-market segments on Magento Commerce and Marketo Engage, Adobe is making available Adobe Analytics Foundation. The Foundation brings enterprise-grade data analytics to growing brands. Adobe says customers can implement the offering at a level appropriate for the size of their business. They can then scale up their operation and expand over time.
Adobe Sign for Small Business
Adobe Document Cloud provides tools for digitising document workflows for the majority of the Fortune 100 companies. The new Adobe Sign for small business delivers e-signature capabilities which are effectively used in large enterprises. However, the solution is tailored to the needs of small business users.
Creative Cloud for Teams
With Creative Cloud for teams, brands can deploy the Adobe apps best suited for their business needs. Simple license management, robust data security, technical support and training resources ensure companies work efficiently and utilise software investment. Creative Cloud Libraries allows various teams to share assets and folders securely while helping them maintain version control. Businesses can stay on top of changes and collaborate.
The Creative Cloud desktop application organises the user's Adobe tools in a more personalised way. It shows which apps have been installed, which have updates and also helps with discovery of new Adobe apps. In the future, Adobe Spark customers can manage multiple brands and gain access to their Creative Cloud Libraries. They can then publish on-brand content to social media quickly and easily.
Enterprise Times: What this means for business?
Adobe has been incredibly busy since acquiring Magento around 15 months ago. The company has successfully released Magento 2.3.3 which includes performance improvements, as well as security enhancements. This allow Magento customers to remain compliant with new EU directives and regulations. The company has unveiled a wide range of new functionality that integrates with Adobe Creative and Adobe Document.
The company's new organisation implies that they are ready to take on the more established 'Enterprise' players in commerce. For the moment, Adobe-Magento is concentrating on businesses focused on growth. Hopefully, this will not be to the cost Magento's traditional base of small enterprises. However, the platform's passionate global base of developers will ensure Adobe remains grounded to this loyal and active community.