Sage has launched its third release of the year: 2019 Release 3. It contains a wide range of updates and new features across the solution. As usual it is supported by a comprehensive set of release notes and several videos that introduce and explain the new features.
Revenue Recognition improvements
This update contains a few features to help companies improve efficiency and accuracy of revenue recognition calculations. This includes an improvement to the contracts module. It has added new contract processing tools used during the onboarding of new customer contracts. The new tool posts data to a subledger rather than the main GL. The finance team can then validate the data. If it proves incorrect it is able to reverse and repeat the process once adjustments are made. This is especially useful during onboarding of new contracts.
It has added project based revenue recognition with MEA (multi element arrangement) support. This automates the revenue recognition process and eliminates the risk of error from manual calculation. It automatically calculates the amounts based on the completion of task and project based activity. This granular calculation removes the necessity of manual calculations outside of Intacct.
Improvements to Projects
For projects, it has created a standard task catalogue. This allows companies to predefine tasks using them later for multiple projects. This ensures that the dimension data used remains consistent across these similar tasks for every project.
Banking integration
Sage Intacct now supports bank feeds for more than 10,000 banks through Sage Banking cloud. It has improved bank reconciliation, enabling users to quickly create matching transactions where the matching transaction has not yet been created. For example, if a unmatched bank deposit exists from the bank feed the user can quickly create the matching payments transaction.
As it prepares for its launch in Australia companies are now able to make payments to Australian supplier bank accounts from Australian Checking accounts in AUD.
Reporting
Sage Intacct improved custom report writer through additional filtering capabilities on dates and the ability to carry dashboard filters through the report being run. It also added new custom build reports including:
Balance by dimension report,
Several new profit and loss financial reports,
Several new financial graphs,
Summary-level Physical Inventory report,
Contract Forecast Reports,
Contract Management Reports,
Contract Subledger Reports.
Usability
It has continued to enhance usability of the system. More pages now support the Action UI. With this release more pages in Order Entry and Purchasing have been converted to the primary user interface for Sage Intacct. Customers are encouraged to switch to the new interface to take advantage of this modern intuitive interface. It is now possible for users to switch on an individual basis within a company. Some functionality is now only available in Action, which means that for some users they can only benefit from the latest enhancement through trying out the new interface.
Action UI itself has been enhanced with more colour options and the ability to change the text size and density of pages. Users are now able to opt whether menu items appear when they hover or click on a menu option. The system also supports type ahead for multi-entity company searches.
Other changes
2019 Release 3 also included improvements to Budgets and Plans, consolidation, general ledger and  inventory costing. Dynamics allocations is expanded to support asset and liabilities. This means that dynamic allocations can now be applied to accruals, prepaids, deferred revenue and investment. Sage Intacct has also improved its integration between Salesforce CPQ and the Sage Intacct Digital Board book.
Enterprise Times: What does this mean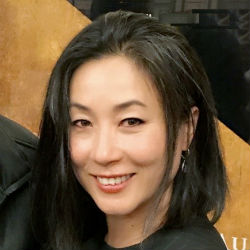 This is a comprehensive update from Sage Intacct though with no major new modules. Those are likely to come at Intacct Advantage in the autumn. Julie Adams, VP Product Manager, Sage Intacct summarised the release saying: "We have delivered deep cross industry functionality, added capabilities that will enable global operational scale and continued to strengthen our best in class platform."
Sage Intacct continues to focus many of its updates on its strengths, its financial core. This is in contrast to the recent NetSuite update that contained a wider set of enhancements which delivered functionality to support a wide set of industry verticals. The approach between the two companies may be different but both have delivered an impressive release. Sage Intacct is clearly building its international capabilities as it prepares for its Australian, and later UK launches.