Salesforce has announced its second quarter results and impressively after a strong quarter has increased its guidance for the full year. It increased it from $16.76 billion to $16.9 billion. That growth is being driven from not just Salesforce but also recent acquisitions Tableau and ClickSoftware. Marc Benioff, Chairman and Co-CEO commented: "We had just incredible quarter here. Revenue in the quarter rose to $4 billion, up 22% in dollars and 23% constant currency and we ended the quarter with more than $25 billion in total remaining performance obligation. That was up 20% versus last year." Source SeekingAlpha.com
The numbers
The quarter produced another strong set of numbers:
Second Quarter Revenue of $4.0 Billion, up 22% Year-Over-Year, 23% in Constant Currency.
Current Remaining Performance Obligation of Approximately $12.1 Billion, up 23% Year-Over-Year, 25% in Constant Currency.
Remaining Performance Obligation of Approximately $25.3 Billion, up 20% Year-Over-Year.
Initiates Q3 FY20 Revenue Guidance of $4.44 Billion to $4.45 Billion, up 31% Year-Over-Year.
Initiates Q3 FY20 Current Remaining Performance Obligation Guidance of 24% to 25% Year-Over-Year.
Cash generated in the quarter was $436 million, down 5% year on year. Total cash, cash equivalents and marketable securities ended the second quarter at $6.04 billion.
Success in the quarter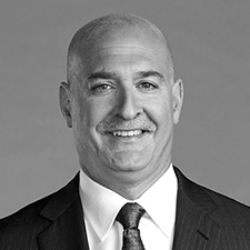 Keith Block highlighted notable successes with existing customers that are extending their use of Salesforce. These included FedEx who will use Service Cloud Einstein in their call centres. Union Pacific Railroad selecting Salesforce CRM and Airbnb using Salesforce to power its global messaging program and extending the use of marketing Cloud.
He called out the growth of Field Service Lightning, which is growing at 100% year over year in the latest quarter. Fox Sports selecting the solution in Q2. Block also believes that Salesforce is prepared to continue that growth after its acquisition of ClickSoftware further strengthening the offering.
Both Benioff and Block commented on Customer360 becoming the engine for future growth. Block commented: "Across every industry, every geography, they are turning to Salesforce as their trust advisor into our Customer 360 platform as the foundation and catalyst of their growth."
Salesforce is no longer just a market leading CRM company. The acquisition of Tableau places it as a leader in Analytics and Business Intelligence platform according to Gartner as well. ClickSoftware is a leader in the Field Service Management market according to Gartner too. Its acquisition strategy seems sound and is helping to build a heavyweight in the industry.
Enterprise Times: What does this mean
While the acquisitions of Tableau and ClickSoftware will have added to the revenue, that Salesforce has revised its forecast is a sign that the combined offering is getting better traction than expected. This is not unusual, the real impact will be after around 18 months following the acquisition, once the initial surge of cross selling has been completed. For now, the acquisitions look successful. Shares also climbed this week rising from $145.60 on Monday to a close of $148.32. However, over a full year this is slightly below August 23rd 2018 when it was $147.83.
Observers seem impressed in the way in which Salesforce has continued its growth and is making acquisitions that should continue to fuel further growth towards its long term goals. Dustin Grosse, Chief Marketing and Strategy Officer at Nintex commented: "There is good reason why analysts are bullish on Salesforce, given the company's strong organic growth, fueled by loyal and passionate customer advocates, as well as its recent strategic acquisitions of Tableau, ClickSoftware and MuleSoft. What will be interesting to watch is how Salesforce continues to scale its business in pursuing its goal of doubling revenues by 2023. Given Salesforce's consistent performance, Marc Benioff and Keith Block are positioning the company well to achieve this huge goal, possibly even ahead of their timetable."
There is no sign yet of SAP slowing this growth, revenues in both APAC and EMEA are healthy. Growing at 30% and 27% year over year respectively. With another epic Dreamforce conference approaching and announcements promised from not just Salesforce but many members of its ecosystem, it promises to be an interesting event. What will be interesting is the strategic direction that Salesforce is taking, especially with its new acquisitions.