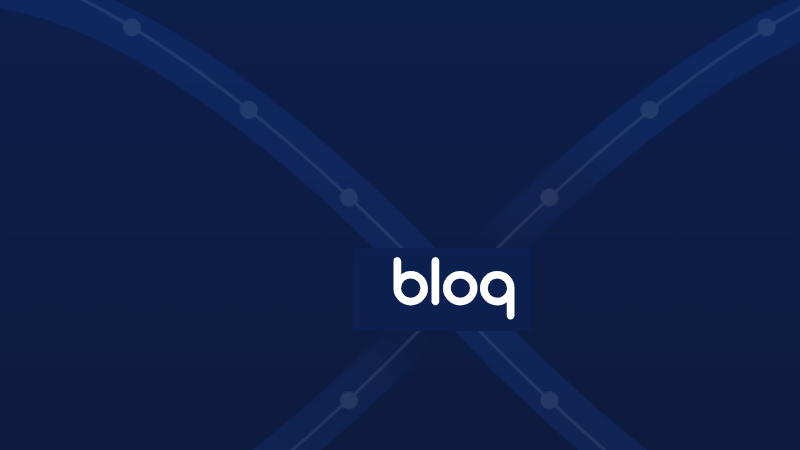 Bloq has made available its BloqCloud platform for on-demand blockchain infrastructure services (BaaS or Blockchain as a Service). BloqCloud has applicability both for conventional enterprises exploring blockchain technology and for blockchain-native companies building next generation cryptocurrency exchanges, wallets and other services. Bloq believes the future state blockchain will include multi-network, multi-chain and multi-token support – thereby enabling a software infrastructure capable of engaging with tokenised networks. This will happen via BloqEnterprise with tokenised networks and applications coming via BloqLabs.
According to CEO Jeff Garzik: "what Bloq plans to deliver (is) cloud-delivered, on-demand blockchain infrastructure and the means to build upon it. That's not an end state, but a beginning; these services will be a gateway to reduced friction and cost for enterprise and SMB firms, serving as a new entrypoint into the tokensphere. Decentralized cloud computing will bring new participants into the blockchain universe by reducing the barriers to entry without compromising blockchain technology's promise of security and full ownership."
Accelerating blockchain development and adoption
Developing blockchain applications today involves substantial technological friction. This includes businesses:
building and maintaining infrastructure
making the data and capabilities of that blockchain immediately useful in application development
grappling with the (self-imposed) imperative that they must "pick a winning chain" when exploring potential blockchain applications.
Recognizing these issues, Bloq built the BloqCloud platform for organisations and teams of any size. The common themes are the desire to:
build cross-blockchain applications
accelerate time-to-deployment
lower cost-of-operation
focus on value-added development
possess the capability to scale as a business grows.
BloqCloud – a platform for distributed enterprise growth
The first two services delivered by the BloqCloud platform at launch are:
BloqCloud Nodes: these deliver a dedicated cluster of nodes, flexible enough to support both early blockchain development efforts and production applications; in addition Bloq's QuickSync technology enables developers to start with a fully synced node in a fraction of the 'normal' time
BloqCloud Connect: this is where users can view real-time activity on the most popular blockchain networks as well as harness vital blockchain data services (like indexed blockchain data and event monitoring);
With a familiar set of APIs, BloqCloud Connect delivers everything developers need to build their quickly. Initial networks at launch: Bitcoin and Bitcoin Cash. For BloqCloud Nodes the equivalents are Bitcoin, Bitcoin Cash, Ethereum and Ethereum Classic.
In the future, the BloqCloud platform will introduce:
more blockchain and cryptocurrency support
several services which enable engagement and integration with additional networks.
These upcoming services will include access to:
BloqCloud Compute (serverless computing resources)
BloqCloud Storage (distributed storage across blockchain protocols).
Enterprise Times: what does this mean
According to Garzik, "blockchains are fundamentally an ever-growing dataset. This places real, pragmatic demands on computers in terms of increased data storage and network bandwidth costs – costs that begin to put some blockchains beyond the reach of the average computer.  Keeping up with demanding blockchains such as Ethereum requires ever more compute, memory and data storage resources, which becomes a management challenge even for skilled IT shops that own their own hardware."
If BloqCloud can deliver on what it asserts, it will be attractive to both enterprises and start-ups (OneConnect is somewhat similar, though for MSMEs) – in much the same way as these same players embraced cloud computing. As important for enterprise IT is one particular point made above. Searching for the perfect blockchain is a cause doomed to fail, and delay, blockchain implementation. Whether BloqCloud is the right long term choice is not the issue: acting is.