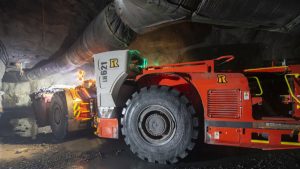 Resolute Mining Limited continues to drive its digital mining program across the globe. In an announcement from IFS the low cost gold producing company has completed the first phase of its deployment of a new ERP solution from IFS.
RML operates eight mines across Mali, Australia and Ghana. Historically those mines have been supported by independent ERP solutions including Minepoint ERP which was based on Dynamics AX 2012. It selected IFS to become a single integrated cloud-based ERP that could be accessed from all of the company's sites. What also helped to win IFS the deal, was its ability to implement the solution across the globe. IFS lists two partners in Ghana for example, Triversa (a subsidiary of Resourcery) and Peritus.
Jodie Hatch, Chief Technology Officer at Resolute Mining Limited commented: "Before implementation, Resolute evaluated a number of competing global ERP suppliers. We chose IFS because it was consistently strong across all the different areas, particularly enterprise asset management."
The solution has been rolled out across Resolute's Australian operations. This includes its head office in Perth and gold mines in Australia and Africa. Resolute has implemented modules including: finance, human capital management (HCM), enterprise asset management (EAM), supply chain, mobile work orders, projects and subcontracts, document management, and health, safety & environment.
Connectivity key to Digital mining
The second phase will see the IFS solution connected to the mining production systems. Integrating operational and financial systems will bring additional benefits. It brings the vision of a completely digital mine closer to reality at Syama Gold Mine in Mali. It will become the worlds first purpose built, fully automated sub-level cave gold mine.
In 2017 Deloitte highlighted the Syama mine as an example of where Digital Mining is heading. It also highlighted the advantages of cloud ERP solutions to all mining operations. It stated: "'Re-imagined' cloud-based ERP Core systems such as ERP can be migrated to cloud-based solutions that have a low cost of ownership, and can be purchased 'as a service'. Smaller players who have previously not considered integrated ERP solutions due to the cost of licenses and on-premise implementation may now be able to afford them."
The challenge for mine operators to deliver cloud is often seen as the network. This includes both local connectivity for machines as well as the backhaul. Many use networks such as Rajants, Kinetic mesh network. For the backhaul at Syama, Resolute has installed a fully managed SES network with satellite data connectivity. This delivers high speed, low latency connectivity to the site enabling cloud solutions to work.
Benefits already realised
Having moved from disparate systems to a single platform, Resolute is already seeing the benefits. Reporting has improved and there has been an increase in both the quality and reliability of the data. For example, procurement now has a single view of purchases and can better manage suppliers. It also has improved purchasing efficiency.
Hatch sees further benefits developing. He commented: "In the long run, Resolute will realize significant efficiencies from IFS Applications. Previously, each site operated in its own way. Information processing was more manual and monthly and quarterly and year-end reporting was time consuming. With IFS it has become more automated and streamlined."
Further down the road the integration of the Resolute mining operations in Syama and the analytics that IFS can layer on the combined Asset Management, mining production and business information should be fascinating.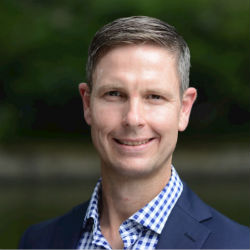 Warren Zietsman, IFS Sales Vice President and Managing Director, Australia and New Zealand, said, "Resolute is a great example of a mining company making strategic investments in technology to drive innovation and efficiency. We are proud Resolute has chosen IFS Applications to digitize and integrate its business operations and look forward to supporting its ongoing business transformation."
Enterprise Times: What does this mean
IFS is differentiating itself from other mid-market vendors by delivering a cloud solution with a global ecosystem already in place. In industries such as mining, this enables them to implement and provide ongoing support in different locations across the world. While cloud applications can be supported remotely, bringing a local understanding of the business environment.
Resolute is a good win for IFS as its Syama mine is likely to continue to get publicity over the next few years. There is huge potential for IFS if it can show its part in a fully integrated and automated solution in the mining industry. With multi national capabilities and a price point that is likely to be below that of SAP, other companies might well consider it as an option for their next ERP.