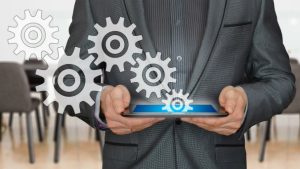 There are many paradoxes in the IT industry. One of my favourite contradictions is this: "restriction can be enormously liberating". When we have fewer options and decisions to make, we often flourish in our jobs. Creatives call this 'the freedom of the tight brief'. Whether you are a designer, marketing professional, developer or software engineer, strict guidelines often stop you veering off course and getting into trouble.
Paradox, Becrypt's flagship operating system for desktops, thin-clients and kiosks, works on this simple but powerful principle. It ensures that devices are persistently in a known healthy state and prevents access by any devices that are not guaranteed secure. Paradox uses a hardware root of trust to support a chain of software measurements that guarantees application and system components are valid and authorised to run.
Developed in conjunction with the National Cyber Security Centre (NCSC), Paradox gives users and network managers peace of mind that the network cannot be as easily exposed, either inadvertently or through commodity external attacks. This, in effect, sets users free from complexity, distractions and disruption, enabling them to realise their full potential.
Distilling clarity from complexity
Paradox liberates the users of computers in government and commercial organisations to work with confidence and security, making the system transparent and simple for the user. However, it is a lot more complex than it looks.
That's one of the ironies that only software engineers and support professionals really appreciate: it takes a huge amount of work to make something look easy. The more work you do to make things look easy, the less people understand how much effort has gone into empowering them to carry out their roles. Einstein said that the ability to demystify highly complex issues is the true hallmark of genius.
Paradox, which provides the operating system to support applications on devices such as kiosks in public spaces, looks simple on the outside, yet is deceptively intelligent underneath the bonnet. It's for this reason that we decided to support Paradox directly.
You may have read that Becrypt has switched to a one tier channel approach, which enables us to support our resellers directly. In engineering they call this 'bare metal' processing. We are getting the vital components (the vendor and the reseller) as close to each other as possible, to create fast and clear channels of communication. This will ensure that customers get the clearest possible information about a product that, while simple on the surface, has complex and valuable detail. This can subsequently be understood fully by buyers who are looking for solutions to protect highly sensitive, sometimes government-classified, data and networks.
Taking a direct approach
Supporting resellers directly helps accelerate new technology adoption. It allows resellers to directly receive all information on the product, including relevant features, as well as training, support and any other intelligence – straight from the vendor. This also makes it easier for resellers to introduce any new and existing products to market that complement Paradox, enabling them to introduce new revenue streams as a result.
In order to sustain this way of working, we have expanded our headcount to support our partners. This is a very ambitious undertaking, because training people in an industry dogged by skill shortages can be tough and requires substantial investment. However, despite this we have had considerable success in nurturing home-grown talent. We are committed fully to this process, with the result that today Paradox is supported entirely by our own staff.
We have been very happy with the success of this model and are now extending it to our traditional products, our Disk Protect product family, which will also be fully supported in-house. This is not a reflection on our distributors. They have been superb and served us magnificently as we have established our presence in the market and grown our customer base. These products are both mature and well understood, and that is in no small part down to their pioneering work.
Therefore, our relationship comes to a natural end with the maturity of our encryption products, which are now ready to 'graduate' to the next level. But we fully anticipate that we will be working with our distributors again in future as our market grows and evolves, and we remain very much in contact with them both.
---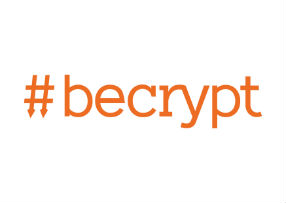 With a heritage of creating UK National Cyber Security Centre (NCSC) certified products, Becrypt is a trusted provider of endpoint cybersecurity software solutions. Becrypt helps the most security conscious organisations to protect their customer, employee and intellectual property data. It has an established global client base which includes governments (central and defence), wider public sector, critical national infrastructure organisations and SMEs.
As one of the early pioneers in disk encryption software to today being first to market with a unique desktop operating system, Becrypt continues to bring innovation to endpoint cyber security technology. A recognised cyber security supplier to governments around the world, Becrypt's software also meets other internationally accredited security standards. Through its extensive domain and technical expertise, Becrypt helps organisations optimise the use of new cyber security technologies and its flagship security solution Paradox delivers a highly secure platform for the modern age.