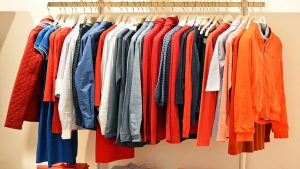 Oracle has announced that Stein Mart, a discount men and womens department store chain has added Oracle Retail Merchandise Financial Planning Cloud Service to its Oracle cloud solutions. It previously implemented Oracle Retail solutions in 2010 and was nominated for an Oracle Retail Excellence Award in 2011. By 2011 it had already deployed:
Oracle Retail Merchandising System
Oracle Retail Price Management
Oracle Retail Sales Audit
Oracle Active Retail Intelligence
Oracle Retail Merchandise Financial Planning
Oracle Retail Item Planning
Oracle Retail Assortment Planning
Oracle Retail Allocation
Oracle Retail Size Profile Optimization
Oracle Retail Store Inventory Management
Oracle Retail Mobile Store Inventory Management
Oracle Retail Demand Forecasting
Oracle Retail Advanced Inventory Planning
Oracle Retail Integration Bus
Stein Mart also leverages Oracle JD Edwards, Oracle Retail Point of Sale and Oracle GoldenGate
The changing world means brings new challenges
Since that nomination, Stein Mart has grown to have nearly 300 stores as well as an online eCommerce store. The challenge it faced is that it needed to bring together its inventory requirements into a single view.
Customers are not patient and if a store has no product or an eCommerce store cannot promise a quick delivery, a company not only risks a lost sale but also a lost customer as they look elsewhere. This meant combining the information from eCommerce, Warehouse and physical stores inventory. It for this reason that it chose to move to Oracle Retail Merchandise Financial Planning. It will enable it to forecast demand and to move inventory where it is needed, fulfilling demand in the right location at the right time.
Nick Swetonic, Stein Mart's senior vice president of planning and allocation commented: "We have been focused on simplifying our merchandising processes while expanding our omni-channel capabilities and new business initiatives. The enhanced functionality of Oracle's Merchandise Financial Planning solution will help us analyze data faster to create better plans up front so we can buy smarter and manage inventory more effectively."
Stein Mart leveraged the Oracle Partner Network
To implement the solution Stein Mart worked with Cognira, experts in analytics, configuration and integration and Parker Avery a strategy and management consultancy firm specialising in retail and CPG companies. Both companies have worked with Stein Mart before. Both companies are Oracle partners, Cognira is a Gold partner and the Parker Avery Group, LLC is a silver partner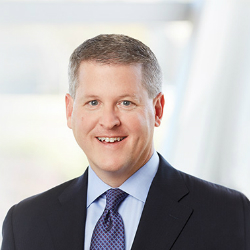 Mike Webster, senior vice president and general manager, Oracle Retail. "Today, retailers sell whatever they buy, often at the expense of the bottom line. Tomorrow, they will be able to more accurately predict placement, price, and sizes across every store and market.
"This is the promise of the Oracle Retail Cloud. We are helping companies like Stein Mart refine their approach to inventory and purchasing, so they can continually delight customers while improving results with merchandise that turns quickly."
Enterprise Times: What does this mean
The Stein Mart has turned back to Oracle to enhance its retail solution is good news for the ERP vendor. Stein Mart previously turned to QueBIT in conjunction with IBM Planning Analytics to deliver its Financial Planning.
However, the strength and comprehensive nature of the full Oracle Retail Cloud solutions clearly won over the business unit at Stein Mart as it looks to further leverage its investment in Oracle.