Workplace IT issues are creating a £4 billion productivity 'black hole' in the UK through lost working hours, according to new research from Capita.  'The State of IT – The Employee Verdict', reveals 48% of UK workers lose an hour a month to IT problems. The new report calculates that on average 1.2 hours are lost. Although 95% of workers stated they had IT issues at work, only 65% called IT support to solve them.
According to 2018 research from Capita, 95% of organisations have now started digital transformation projects that aim to improve the end user experience with IT. But do UK workers feel like their requirements have been met?
The research claims that whilst many organisations are setting out to create digital workplaces, there is a real disconnect between what they aim to deliver and the reality of the employee experience. Despite the focus on digital transformation across all sectors, more than a third (37%) of UK workers do not report a good IT experience.
Pushing workplace IT to top of agenda
The research was carried out by Opinium in March 2019. The company surveyed the opinions of 2,000 UK 'Knowledge Workers'. This segment was defined as being those who use a computer to access data and applications.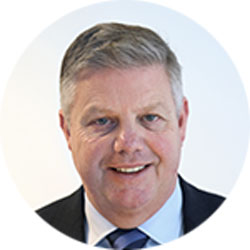 Joe Hemming, executive officer, Capita IT & Networks, said: "These findings really push workplace IT to the top of the agenda. Just imagine how much more productive UK enterprises could be if they could close this £4 billion black hole. As it stands, they are not even aware that it exists. Organisations cannot expect workforce to be productive without providing them with IT experience they need to do their job effectively.
"Digitalisation continues to impact our home and work lives. Employees are becoming increasingly IT literate. Introducing and promoting the use of self-service tools will make it possible to resolve issues quickly and accurately as possible."
Organisations should foster the increasing tech skills of users. They should improve the quality of IT support offered, by driving the uptake of self-service tools wherever possible. Today, AI and RPA is enabling a higher level of self-service than ever before. Furthermore, organisations appear to realise the benefits of self-service tool. Almost half (48%) of workers say their employer has implemented them. However, there is work to be done on adoption as the report found that only 38% of workers have actually used self-service.
Understanding the user experience
The research shows that organisations must do more to understand their employees' experience of IT in order to begin addressing it. In fact, only a third (33%) of UK workers said they have been asked for their feedback on the IT experience; of those who had been asked, only 41% said that this happens at least once a quarter. The case for increasing the amount and frequency of feedback on the IT user experience is clear. As well as boosting productivity, it's essential to retention – with more than three quarters (76%) of workers stating that technology is a factor in people's career choices.
"It's clear that a significant number of employees are not being given a good IT experience at work," added Hemming.
"Organisations must look carefully at how they manage and measure the delivery of IT services to users. They need to bring these in line with the expectations of an increasingly digitally aware and entitled workforce. IT is playing an ever increasing role in people's career choices. It will be those organisations that can provide a truly digital workspace experience which stand to reap the rewards."
Enterprise Times: What this means for business?
There's nothing more frustrating in business life, then waiting for IT support services to fix your laptop. Or setting up the video conference facilities for your conference call with Tokyo. Or configuring the latest updates to that important business software or application. The research from Capita simply re-enforces the importance of good IT support services in any organisation.
At a time when some businesses get over excited with new and emerging technologies, it is important to remember the basics of business. These new and sexy applications are still dependant on blood, sweat and tears of the help desk or application support teams.
UK businesses should be concerned because the loss in productivity costs revenues. Businesses should be concerned with the fact that 37% of staff do not report a good IT experience. They should also be concerning that three quarters of respondents (76%) said technology is a factor in people's career choices.
The use of self-service tools should have been seen as the saviour of many IT cul-de-sacs. However less then half of organisation has implemented them in the workplace. Moreover, the report found only 16% of workers say their IT experience makes them feel valued. A very worrying statistic.