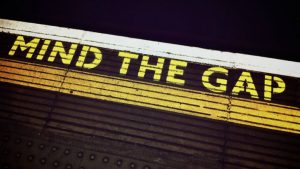 At its annual conference Xactly Unleashed in San Francisco this week Xactly announced a major update for its Sales Resource Planning Product. It has introduced AI driven insights leveraging the technology it gained when it acquired OpsPanda in September 2018. It is applying its predictive analytics capability of across customer data sets across sales resource planning.
Sales Leaders are now able to plan more accurately as Xactly provides predictions on key influences on resources. Using historical data, Xactly can now provide information around
Headcount influenced by seasonality. Thus allowing extra hiring processes ahead of the needed time rather than after
Identify ramp up time for new hires
Quota setting during onboarding. This includes an analysis of productivity to understand how quickly Sales agents will generate revenues. This allows for accurate quotas to be set.
Xactly is modernising the practice of Sales planning. Often done on a quarterly or monthly basis it is time consuming and rarely survives the reality of the front. The combination of 14 years of data that Xactly has built up and the AI capabilities that OpsPanda brings a level of automation and accuracy that Xactly believes is unprecedented.
The solution is automated. It will highlight discrepancies in planning data from reality allowing corrections to be made. It includes four elements:
Coverage Modelling
Resource & Capacity management
Quota Planning
Territory planning
Closing the quota gap
With this knowledge Sales leaders can better plan for the future and help deliver their key business objective. Users can further break down the information by territory or other segmentation. The system provides a simple to user interface for users to drive value faster.
This enables Sales leaders to meet a challenge their colleagues in professional services deal with every day, resource planning. According to research by CSO Insights, sales quotas are met only 54% of the time. Why? The Alexander Group claims that accurate quota setting is rarely achieved with 64% struggle to meet that challenge.
With the addition of this AI driven predictive analytics Xactly believes that it can reduce the amount of time taken on sales planning by 25%. In addition, once deployed it believes it will reduce the gap in required resource against actual by 10% as sales teams are better staffed.
Christopher Cabrera, CEO and founder of Xactly commented: "Xactly has spent the last several years broadening our portfolio to create a more holistic sales performance management solution for our customers. With this solution, we are making it possible for sales leaders to understand key patterns so they can adjust headcount, quotas, and territories and operate at optimal productivity.
"Data is an extremely powerful tool and companies that aren't leveraging it strategically will fall behind. We continue to be the only SPM company to provide AI/ML driven tools to help our customers grow intelligently and win against the competition."
What does this mean
Xactly is claiming that it is the first to leverage AI as part of sales planning. It is likely that both Adaptive Insights and Altify are also working on or would argue that they have recently embedded AI into their latest tool set. What it has done is integrate the OpsPanda solution quickly. With a successful conference it should further demonstrate the value of its Sales planning solutions.
Xactly also integrates with Salesforce, Workday, NetSuite, and Microsoft enabling organisations to add this sales planning tool no matter which ERP solution they use.