At Salesforce World Tour, London today Paul Smith EVP & GM UK announced a new $125 million Salesforce Ventures fund to invest in European cloud based technology start ups. That figure is up from the $100 million it announced in 2015. However, it might be perceived as low relatively speaking compared to the $50 million that was announced last month for Australian startups when comparing the total addressable market of both and the number of startups.
Last year Salesforce Ventures was the single most active corporate VC investor in European startups (according to Pitchbook). It has now invested in more than 50 startups across 13 countries in Europe. They range in focus across digital payments, machine vision, artificial intelligence, blockchain and the API economy.
John Somorjai, EVP of Corporate Development and Salesforce Ventures commented: "Europe is a clear leader in cloud technology today, and we are excited to deepen our investment in the region." He continued: "Our commitment to European startups reflects the growth of innovation, our belief in the local entrepreneurs and our focus on creating the world's largest ecosystem of enterprise cloud companies to drive customer success."
Europe delivering success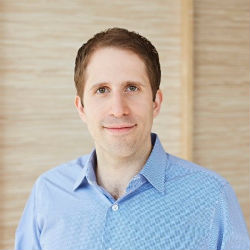 Investment in European startups is strong. Salesforce cited the Dealroom 2018 Full Year Report. In total there was €28 billion invested in European and Israeli startups in 2018, five times that of 2013. Possibly more important for investors was the fact that, exits reached a record level in 2018 with €105 billion realised through exits.
Salesforce held a VC panel at its World Tour with Salesforce, Venture Capital and Startups represented. Alex Kayyal, Head of Salesforce Ventures spoke about how Salesforce usually partners with another venture capital company in its investments.
It is an approach that is appreciated by some VC's. Suzanne Ashman, Partner, LocalGlobe noted that London, despite Brexit, had never been so buoyant. Her comments were not just UK but London centric which was slightly surprising considering the funding from Salesforce is likely to be spread further afield. She noted that not only are VC firms creating new, larger funds, there are also new entrants to the market.
Ashman commented that in this new competitive environment it needs to find a partner to differentiate them. She added: "If we work with another domestic partner they have similar networks and we duplicate the support." Salesforce adds a different dimension, this includes strategic support but also, she continued: "Where we see the value is the go to market sales and marketing support."
The startups themselves see huge value in the addition of Salesforce as one their funding partners. Jason Du Preez, CEO, Privitar commented that the Salesforce brand helped especially with recruitment and opening doors to larger organisations. Another panellist Eamon Jubbawy, Co-Founder at Onfido added: "There are not many funds investing in enterprise software. It was a huge boost for us when Salesforce invested in us. The company would definitely be in a different place if we didn't work with Salesforce from so early on."
Where will the investment go?
While Ashman was bullish about London and the investment opportunities there, Salesforce has spread its investments across the region. They include:
Salesforce will continue to invest in diverse industries with the new fund. Those industries have included retail, financial services, CPG and public sector. Miguel Milano, President, International at Salesforce. "We see tremendous opportunity to invest in companies across Europe as this market continues to grow at scale. At Salesforce, we focus on backing ambitious entrepreneurs who are building the most innovative solutions to support our customers' digital transformation."
Enterprise Times: What does this mean
Salesforce has a long history of corporate investment. It seems to do so with several different objectives.
Those are sometimes philanthropic.
To back a technical idea that it may want to acquire later if it becomes successful.
To back companies that are good investments.
It also invests in companies that are leveraging the Salesforce platform, helping them to grow.
For startups this is good news, funding that was due to run out has now been refilled. It means that entrepreneurs looking for seed investment and Series A funding can now consider Salesforce as a potential investor. Winning Salesforce as an investor can also help gain additional funds from other investors. For the UK startups it is also good news, with EU start up funding set to slow, at least if Brexit goes through, it is a source of funds that will be available for a few years at least.