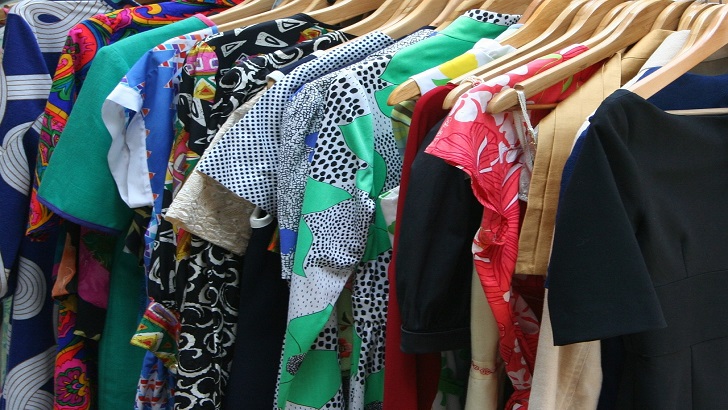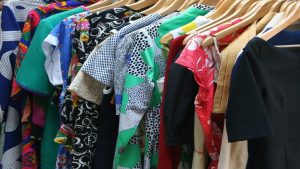 Voice Norge is in the midst of a major digital transformation. The company is taking a people-first approach to the transformation, focusing on the needs of customers and employers.
Established in 1988, Voice Norge has 250 stores under brand names, Match, VIC, Boys of Europe and Jean Paul and 1,500 employees.  The company had sales in 2017 of just under NOK 2 billion (US$ 240 million) in 2017.
Voice Norge has a fully integrated value chain, and designs collections for its 11 own brands, which make up 80% of the company's total turnover. The premier brand is the Jean Paul brand, Norway's largest clothing brand with sales of NOK 500 million (US$60 million).
The Norwegian retail market is as competitive as anywhere else in the world. Voice Norge has to compete domestically with a multitude of start-ups, as well as the big global players who are beginning to enter the market.
A late digital transformation journey
The company started its digital journey quite late, in 2017. According to Kari Anna Fiskvik, Chief Officer Development, Technology and Digital Commerce at Voice Norge, "We had lost track of our customers and employees. We had a really tough year in 2012 and initially had to focus on our people – our employees."
The IT department was traditionally detached from the rest of the organisation. Years of under investment had resulted in a forest full of legacy products, which the department had to manage.  Culturally, the organisation had no experience of working collaboratively. The IT department was seen as help desk heroes, fixing bugs and hardware. It was not forward thinking or contributing towards the company's digital strategy.
Fiskvik spent a lot of time de-mystifying IT and technology to the store employees and senior stakeholders. She also spent time de-mystifying business to the IT department.
Finding ITs soul
The IT department and the company grew its listening skills or as Fiskvik describes: "We started the process of finding our soul."
The company changed how it engaged with staff. It even reviewed the language used to support digital transformation within the business. "We got our employees to understand that technology is just about problem-solving. Digitalisation is just about making improvements. This is what human beings have been doing forever. Now there's technology to support those improvements," Fiskvik added.
Implementing RFID
The company undertook a full IT audit in 2017.  It expanded the IT department in order to support more technical and transformational projects.  The company established a cloud strategy and system portfolio upgrade plan, with a roadmap of expected activities.
Voice Norge adopted an RFID system to support online shopping, but also giving shoppers the availability of products in their local stores. Prior to the RFID implementation, Voice Norge stores undertook stock inventory once or twice a year. The company had a 60% stock accuracy which was often due to human error or the incorrect labelling of products. The company lost revenues as the stores were out-of-stock of popular items.  The company had no visibility on the most basic of inventory processes e.g. Data on product variants such as colour and sizes.
In 2018, Voice Norge piloted the RFID technology in four stores in two categories. The company achieved 98% stock accuracy, and 3% sales increase during the pilot. For some products, such as jeans, sales increased by 9%.  As a result, RFID is being rolled out across all the company's stores.
Investing in People
According to Fiskvik, "We are now taking this approach for all digital programmes.  Understanding the practical needs of employees, to improve their everyday processes. It's vital that staff are fully committed to all digital activities and its not simply being imposed on them from above.
"Most IT and technological project fail because they under invest in people. They fail to get people engaged, particularly during the early stages of the project," Fiskvik added.
Retailers have to compete more quickly to deliver products or make them available to shoppers through online channels. Voice Norge have built three online stores and plan to launch another online shop in 2019. The company has also established a master data taskforce charged with mapping out the data requirements of the various brands. The taskforce will define how the brands interact with customers and help the company build customer knowledge. Fiskvik envisages that eventually the eCommerce infrastructure would be migrated into the cloud at some point, to reduce the cost base.
Until then, the company is looking at global expansion, opening online stores in Germany or the Netherlands. Fiskvik says, these countries have very similar tastes in fashion to Norway. "We can initially go virtual, before we open physical stores in these new markets," Fiskvik added.
Enterprise Times: What this means for businesses?
Enterprise Times met Kari Anna Fiskvik at the 2019 Infor Aspire event in Amsterdam. What was incredibly refreshing was to hear about a digital transformation programme, that focused on people.
Very often, digital transformation programmes get bogged down into technologies, applications, platforms and processes. As a result, these programmes totally lose sight of the original needs of the programme and gets 'lost in translation'. Organisations forget the original objective – the need to cultivate, maintain agile relationships with customers, to generate revenues for the business.
Voice Norge has also realised the competitive dangers of internet retailing and is focusing on service and in-store customer experience. They are also increasingly exploring the integration between their physical outlets and their digital platforms. This can only improve on the customer experience.
The other key relationship the company is focusing on, is with their employees. Their employees will be vital in ensuring the company retain, maintains and acquires the relationships with customers.  Employees who see technology as simply a tool and not the holy grail for solving all problems in retail.
By the way Voice Norge use Infor M3 and Infor Merit Portal as part of their technology stack.