A new report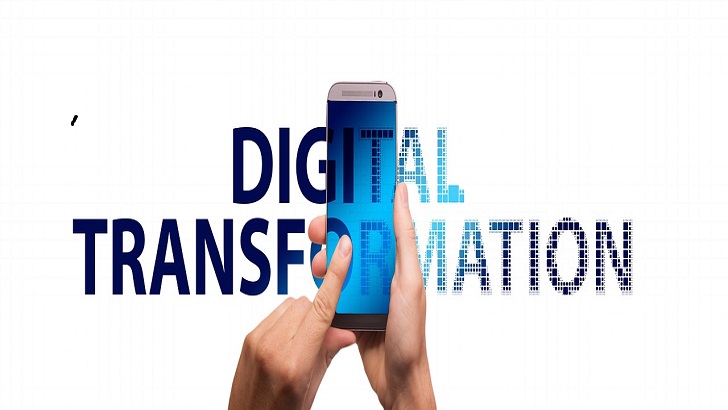 suggest enterprises are looking for digital transformation partners to respond to the rapidly changing business environment. The report from by Information Services Group (ISG), looked at business in the US and across the globe.
The ISG Provider Lens Digital Business Transformation Global Report for 2019 finds enterprises demanding a wide range of services from digital transformation vendors. Businesses are looking to vendors to help them with customer journey mapping, lean product management, agile software development. According to the report, other key areas include DevOps practices and software-defined data centres and networks.
Understanding digital transformation
Digital transformation involves understanding the technology and operations spaces plus integration of the virtual and physical worlds. From systems and IT infrastructure perspective, "virtual" refers to running on the cloud and includes software defined architecture and infrastructures. Digital transformation of functions includes automation, artificial intelligence (AI) and cognitive technologies. Together with feedback and analytical capabilities that can be applied in both the real world. Such as production facilities, customer contact centres, retail environments and other customer interaction points, including mobile. Additionally, the virtual world by automating the response and interaction with clients, partners and governments.
Digital transformation comprises many technological topics, business coverage areas, organisational functions and business processes. Organisations analyse these digital transformational, the Internet of Things and information and communication technology enabled world is evolving, causing change.
Impacting every fabric of the business
The change impacts virtually every facet of the organisation. Companies undertake digital transformation projects for a number of reasons, to increase efficiency, flexibility, connectivity and collaboration. According to Esteban Herrera, partner and global leader of ISG Research, "Enterprise agility goes far beyond software development. It encompasses the way organisations can adjust their entire operating model to survive and thrive in environments where competition and customer requirements are constantly changing."
The Report evaluates the capabilities of 50 providers across seven quadrants. Capabilities included, enabling the customer journey, digital enterprise operations, digital transformational platforms (PaaS), digital transformational services (XaaS). Digital product creation and customisation, digital continuous delivery, and blockchain as a service were also covered in the report.
Enterprise agility
Enterprise agility requires businesses to master multiple deployment models. Businesses are required to seek sourcing partners able to deploy digital services that offer maximum automation and autonomy. It can be delivered over ubiquitous communications and information networks. The approach can offer individualised variants such as efficiency prioritisation and dynamic response and provisioning. Businesses must be flexible to adjust digital services performances based on customer information and other factors, the report said.
The report also advises that enterprises also need to use container technologies, to offer billing through multiple channels. This includes mobile wallets and cryptocurrencies, to leverage blockchain for smart contracts and transactions. Businesses are urged also give product-specific support that is personalised and based on conversational user interfaces, the report said.
Increasingly, digital services are produced within decentralised, globally scaling ecosystems with complementary business partners and offerings. The report says "Chaining" individual services into new "mashup" services can fuel exponential growth, innovation and development of niche products. Such "non-linear" business models, the report noted, are used by such hyperscale companies as Facebook, Amazon, Apple, Netflix and Google.
The U.S. report evaluates 45 providers across the same seven quadrants. The U.S. report names HCL as a leader in all seven quadrants, while DXC Technology, IBM and Tech Mahindra are named leaders in five. Cognizant and Wipro are leaders in four quadrants. UST Global is a leader in three, and Accenture, Atos, IBM iX, NTT DATA and Verizon are leaders in two.
The ISG Provider Lens Quadrant research series provides an evaluation which combines empirical, data-driven research and market analysis with the real-world experience and observations of ISG's global advisory team.
Enterprise Times: What this means for businesses?
Digital transformation has been a hot topic of discussion among enterprises, consultancies, research companies and academics for a decade. It is still inherently difficult to understand fully in terms of scope, breadth of reach and potential impacts across the enterprise.
This report is a pretty ambitious attempt to analyse all the key ingredients that makes up digital transformation. The US version is a comprehensive 117 paged document. The report provides a wealth of detailed data and market analysis to help guide the selection of appropriate sourcing partners.
For any organisation embarking on a digital transformation programme, having clear and concise objectives is key to developing the roadmap. This process would help identify potential partners needed to develop new business models needed to support businesses going forward.