Enterprise Times spoke to Nicky Tozer, EMEA Vice President at Oracle NetSuite at SuiteWorld 19. We first spoke to Tozer about women in leadership that will be published in a podcast separately. We then discussed the progress that NetSuite has made since she took over the role from Mark Woodhams. ET first asked how business has been in EMEA.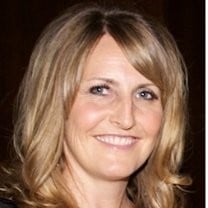 "Its pretty good actually. The biggest achievement is that we didn't have a dip when Mark left. We have carried on and this is testament to the people who are running the various bits of the business as well, that nothing has gone downhill. In fact we have continued to achieve the growth we needed too. There is always more going on, there is always more growth to hit but that has been good."
The wider NetSuite has continued to produce the results that Oracle is targeting. Mark Hurd consistently calls out the NetSuite performance in each results call. However, this must have challenges. ET asked Tozer, looking forward to 2019, what those are.
"The challenge ahead will be more growth, that is always our biggest challenge. You have got to hire more people, you have got to ramp them whilst you are still trying to manage your other teams. We still have relatively new people across the different countries in Europe who don't have NetSuite DNA. They are still learning themselves. It is all of those growth challenges that we have had. We will also be expanding into those bits of the market that we weren't selling to previously so we have to adjust how we do that and learn the competition in various regions. "
Oracle or Oracle NetSuite
While Tozer once worked for Oracle, she entered the Oracle NetSuite company as a NetSuite employee. SuiteWorld is still very different from an Oracle event. It was interesting that Tozer mentioned the NetSuite DNA, inferring that it is still completely separate from the Oracle culture. It was worth asking about NetSuite vs Oracle DNA.
Tozer replied: "There is a combination of it because we've brought in a lot of people. Some of those have been from Oracle and some have been hired as Oracle NetSuite employees. The reality is that no matter what badge you put on it we are selling to a different market from what Oracle is selling to. It's how do we sell NetSuite successfully in all of those regions? We generally don't sell the same way as a traditional ERP vendor. We are disrupting, we are challenging and we are selling the product in a different way."
One similarity to Oracle perhaps is the reticence to provide detail around numbers.  When asked what the ambition for 2019 is Tozer simply said: "The ambition for 2019 is more growth." She would not be drawn on any detail. In fact, SuiteWorld also hosts the planning meetings for the next quarter so they were probably not yet locked in anyway.
Where is the growth
What is clear is that NetSuite is growing quickly. It has not always announced all of its expansion and ET asked where NetSuite now has operations. Tozer replied: "We are in the UK, Finland, Sweden Denmark, Norway, France, Germany, Belgium, Netherlands, Spain, Portugal, Italy, Dubai, Ireland and Israel."
With one of the Benelux countries missing from that list ET asked Tozer about Luxembourg and then other countries in Europe.
"It is covered by Benelux. We did an analysis of the total addressable market and there were 53 companies so it is not an outbound focus for us. Poland gets managed from out of Dubai. We have outbound sales reps that cover the 103 countries in the Middle East and Africa and also central Europe, so Poland and Slovakia etc."
NetSuite has announced expansion of its SuiteSuccess solutions, but it is not always in every country across Europe. ET asked Tozer about which verticals NetSuite is pushing into.
"The verticals vary by region a little bit. We know that they are the same in many ways because there are verticals that are good for NetSuite and then we have verticals that are good for certain countries. For example, when you go to Finland there are lots of manufacturers there. WD (Wholesale Distribution) along with Software and Services is good everywhere because they are good sweet spots for us. Manufacturing and retail make up the key five that we deal with in the UK. Then there are microverticals within that"
In the US, NetSuite also has a strong Non-Profit industry sector. ET asked if we will see that emerge in Europe?
Tozer said: "Yes. We have a SuiteImpact team as well which we are planning to expand"
Other routes to market
SuiteWorld played host to its largest number if sponsors this year. This includes alliance partners as well as solution partners. EI asked Tozer what is the go to market strategy and balance in EMEA?
"Its quite interesting. Prior to our acquisition we only managed any country outside of the UK through channel partners. In different countries they had evolved at different rates. In some countries you have many many partners already there and in some countries you have got no partners. Now we are putting in direct reps the partners are coming in second.
"We have a plan that relates to each country that says there is this number of direct reps, there is this many solution provider partners, this may alliance partners and this many SDN partners and it varies by country based on markets and making sure there is the total addressable market to support the ecosystem in each country."
Some countries are behind the rest in terms of partners, France is potentially one that Enterprise Times is aware of. ET asked about the balance in that country.
"France was one of the ones, probably because we had an exclusive relationship with Cap Gemini, that we have a large number of direct sales team. But the channel ecosystem, is behind them. We are recruiting more partners both Alliance Partners and Solution Partners in France. They obviously have to be recruited and then on-ramped to start producing."
Competitive Landscape
If NetSuite is expanding quickly there is surely competition. ET asked Tozer what that landscape looked like?
"I do not think there is one vendor that is a specific threat. In every single country that we have expanded into, because we have gone in with direct sales teams in each country we have to be able to compete as a native local solution not just for subsidiary companies in those countries with Headquarters elsewhere in mature markets for us.
"If you go for example to the Nordics and Germany there are literary hundreds of ERP vendors there. In every region there is a different batch. Some are common but you can't keep up with all those competitors. As we also launch these teams to target the lower end of the market, we will come across even more competitors. So, it is a very competitive landscape. We have to continue to sell the benefits of NetSuite to enable us to do that and to price and package our products suitable to be able to compete with them.
"Packaging it up into these SuiteSuccess editions gives us the ability to sell at a price point without discounting."
Enterprise Times: What does this mean?
Some vendors have challenges that can seriously effect their future. NetSuite's only challenge seems to be on executing its growth across the mid-market. It is not operating in every vertical and it does have competition in some regions. In terms of major threat, only Microsoft Dynamics and potentially SAP have the real potential to slow its growth across multiple geographies and verticals.
Is there anything that Tozer would change? ET asked her, whats the one thing in Oracle NetSuite you would like changed that would benefit you the most?
Her reply was politic: "In any massive organisation you are going to have challenges that you would benefit from being changed. Most of those challenges I would like to have done are impossible to do."
However, the underlying confidence that NetSuite has about its growth and trajectory is well founded. There may well be some things Tozer that she would like to change but the underlying message from SuiteWorld, the largest yet with 10,000 attendees is that things are going very well indeed.