You would be amazed how many times I get asked this question. "How do I keep the settings of particular columns in Explorer for any future folders I create as a sub folder of the parent folder?" In windows 10 you can do this easily and not only for future folders but those you already have in that folder. It can be so very frustrating especially when you place new files that are media files and not pure data files as they tend to come with column headings of '#', 'Title', 'Contributing Artist', 'Album'. There are a number of other column headings that may suit your needs far better than the standard ones. But I shall be setting a simple line-up for both data files and mp3 files as I for one do a lot of podcast editing and this is the file type I am involved with but need other headings.
If you already have the first level folder (or parent folder) that you need these column headings set, open explorer and Right click on the folder itself.
If not then create the folder and open it, and right click on it.
Select Properties from the bottom of the list that appears. This dialog box appears.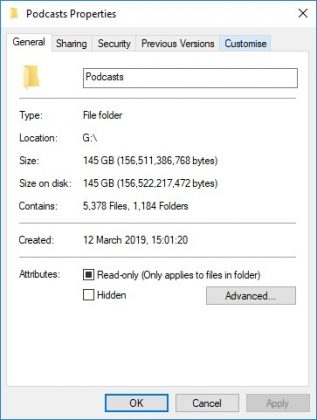 Select the Customise Tab at the end.
Here you need to set what kind of folder you want.
From the drop-down menu select the one you require. I'm selecting 'Documents'.
Check the box underneath that makes these settings apply to all subfolders as well.
Select the OK button.
You haven't finished yet. This is just the first step.
Look at the top of the right-hand part of the window. The default headings will appear.
To change the columns shown.
Right click in the column heading line.
This list appears.
Un-check the ones you don't want and check the ones you do. Look through the full list! There is a multitude of really useful ones you never thought existed in the More… selection.
Select Ok button.
Here is my column selection.
You can move the order around if you need too.
Once you have set these up you now need to tell your explorer to keep the settings for all folders that are marked as Documents. As that is what we chose at the start of this exercise.
Select the Options Tool from the View Tab.
Select 'Change folder and search options'.
This Dialog box will appear.
This dialog box appears.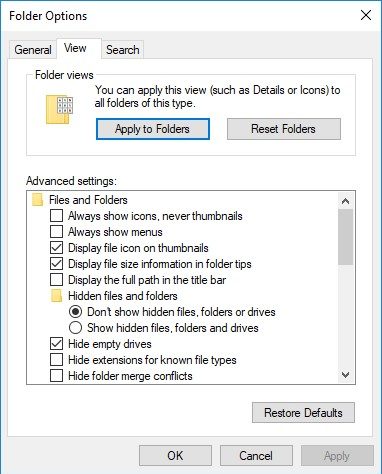 Select the 'Apply to Folders' button.
This message appears.


Select the Yes button.
Select the OK button.
You are now set to create new folders with the contents displayed in the way you have just selected. Create other parent folders in the same way with different property settings and then different columns and have an easy time of opening the correct files and seeing what you need to see.
Determine what size the window of your app will be the next time you open it.