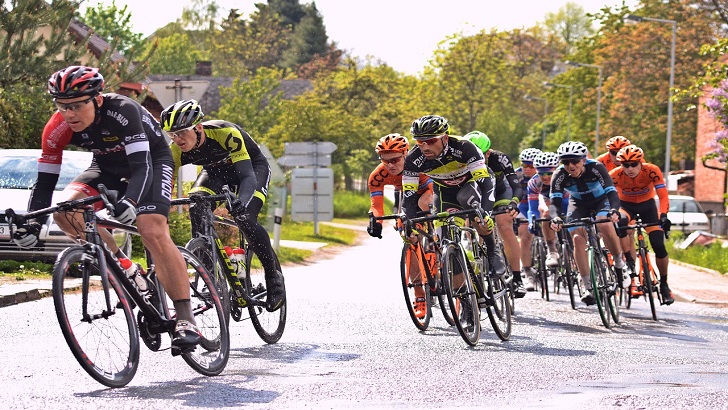 Poor product images is preventing B2B eCommerce customers from making online purchases according to a new report by e-commerce agency PushON. The company surveyed 500 key business decision makers from across the UK.
The report found that the majority of B2B customers (78%) actually prefer to shop online. Twenty-two percent have to travel to purchase goods in-store because of poor product imagery on websites or effective customer service.
The report asked why B2B customers shop for business products in-store rather than online? Product visualisation came out top, with 81%. B2B customers suggested they are able to clearly see what products look like in real life. More than half (55%) also prefer in-store customer service and the ability to speak to a member of staff for advice.
B2B eCommerce need to invest
Over than half (55%) of those surveyed expressed a strong desire for B2B e-retailers to invest in the same innovative technologies B2C ecommerce businesses are currently investing in. One of these is implementating Augmented Reality (AR) to help them better visualise products online (29%). The report also noted demand for Artificial Intelligence (AI) tools such as chatbots which give customers the option to speak to someone in real-time (26%).
Sam Rutley, Managing Director at PushON, suggested, "Although B2B retail is suffering a similar fate to B2C, customers are increasingly preferring to shop online. B2B ecommerce has a long way to go, if it will achieve the same results and levels of customer experience as B2C ecommerce.
"Many B2B customers prefer the in-store experience over online.They can see products in real life and interact with an expert. This clearly demonstrates that B2B ecommerce isn't providing these services well enough yet, if at all. Coupled with the needs of customers for investment in AR and AI technologies proves just how far behind B2C ecommerce B2B is."
Reaching a global audience
Statista recently reported B2B eCommerce global sales reached $7.7 trillion in 2017, making the market double that of B2C. Moreover, according to the world's largest eCommerce platform, Magento, 93% of B2B consumers now prefer to shop online.
However, according to Forrester Consulting, only 26% of B2B companies are reported to have fully implemented best practices that correlate with improved customer satisfaction and increased revenue.
By 2019, experts predict that B2B firms will spend more on eCommerce technology than B2C online retailers do. More traditional methods of marketing are expected to be phased out. For example, 89% of companies are now reported to use the internet to research office goods and services. As a result, 69% of B2B retailers are expected to stop printing catalogues within the next five years.
In fact, 80% of companies implementing B2B eCommerce believe customer expectations have changed due to the influence of B2C practices.
Enterprise Times: What this means for retailers?
Although interesting, this report is just stating the obvious. It also supports the outcome of a similar US survey by Avionos who questioned 160 US-based B2B procurement officers. The Avionos report found 83% of B2B buyers will spend more to purchase products from suppliers that offer robust eCommerce experiences.
Thanks to the rise of eCommerce, retail has changed beyond recognition over the last 10 years. What once required the journey to a physical bricks and mortar store, can now be achieved far quicker through digital channels. And this is not only revolutionising the way we shop in our leisure time, but also how we purchase products for the office.
Inevitably, businesses have to focus on ensuring that the design and customer user experience is first class for B2C. Consequently, the needs of suppliers, partners and B2B audiences generally take a back seat in the product roadmaps for retailers. For the B2B sector, it's now more important than ever to keep up with the changing marketplace.
As the report notes, the key to uncovering these opportunities lies in understanding what the customer wants while remaining agile enough to adapt. To avoid lagging behind the competition, retailers must fully embrace the rapidly changing commerce landscape. They also need to invest wisely as they go.