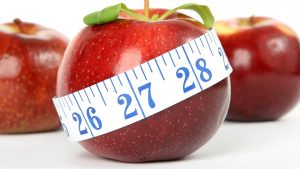 We all use more than one application at any time. Usually they open in full screen. This is not always what we want. Many of my students these days are lucky enough to work on one very large screen or two screens. They do however get frustrated when opening applications. They have to resize each window every time to make the several windows they use fit their layout and the way they want to work. I have therefore written this lovely tip to use for you to make the windows open to the size you require every time.
Start by opening your applications that you need to use at the same time.
Open and save a file in each application.
Size them in the usual way by dragging the sides of the window.
Your screen may look something like this.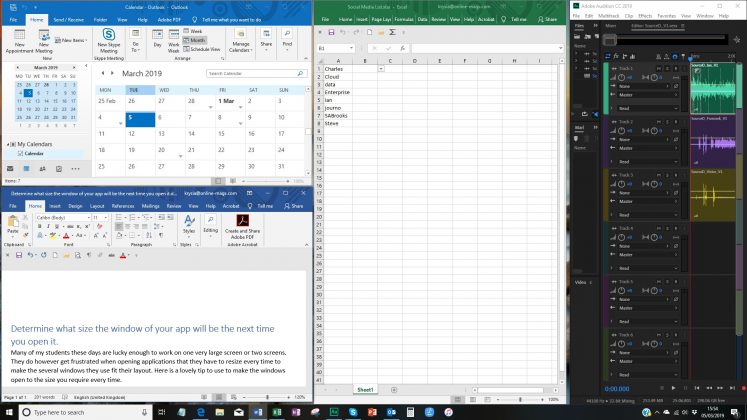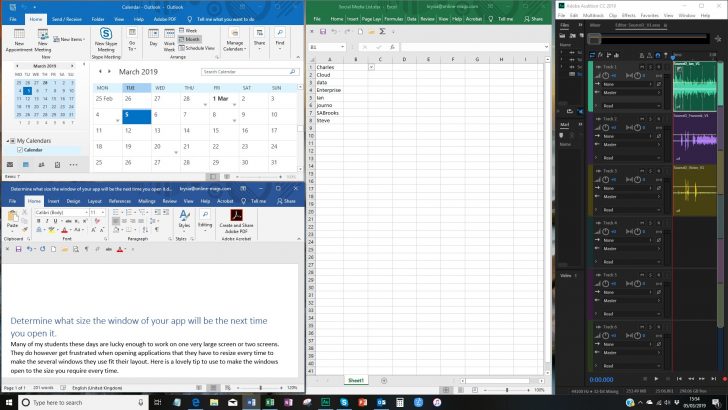 I have 4 different applications on my desktop.
How to save the size of the window.
Now you have determined where these applications will sit and how large the windows will be, you need to close each one in a particular way.
To keep the size for the next time you open that application, hold down the CTRL key as you click on the Close button at the top right of the window. Or the Exit tool you have placed on the Quick Access Toolbar.
Do the same to each application.
Now test that it has worked by opening on of the applications at random.
Having opened just two my screen looks like this.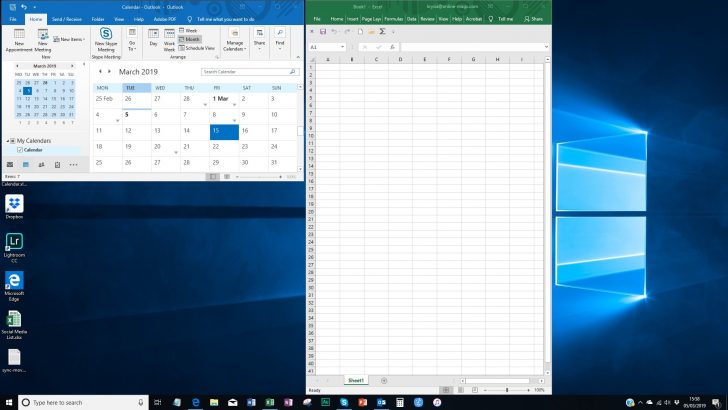 Hope you found this tip helpful.
Though this does mean that the next time you need the application to fill the screen you will have to resize that one. Just don't hold down the Ctrl key as you close down at the end of the day.