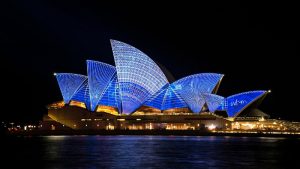 NetSuite has announced the availability of three SuiteSuccess versions localized for the ANZ markets at SuiteConnect Sydney. This follows the announcement last year at SuiteConnect London of similar releases for the European market. It is an indication of the emphasis that NetSuite puts on the internationalisation of its products.
The three packages available are Financials First, Wholesale Distribution and Manufacturing.
The basic premise of the SuiteSuccess program is not unique. Most vendors have accelerators for their software. Some even have in-live programs similar to the maturity ladder that SuiteSuccess has. What is different, is the way in which Netsuite is providing localisation wrappers around each of its SuiteSuccess offerings. Crucially, it is not trying to attack every market in ANZ with a vanilla US style template.
The SuiteSuccess offerings are based on deep industry knowledge, gained through hundreds if not thousands of implementations across the globe. In total NetSuite has completed more than 16,000 implementations. The localisation is based on its knowledge of the Australian market where it has had a presence for some time.
David De Laine, GM, ANZ, Oracle NetSuite commented: "ANZ is home to some of the world's most innovative and fastest growing organizations and we are proud to be working closely with customers such as Youfoodz and Thankyou Group to help them achieve unprecedented success. By tapping into the insights we have gained from working with thousands of organizations, we have built industry cloud solutions and financial management capabilities for ANZ organizations. This puts us in a strong position to help ANZ organizations accelerate growth both locally and internationally."
Stairway to growth
SuiteSuccess was launched at SuiteConnect 2017. Since then, NetSuite has added more industry verticals for the US market. This year it has brought the program to Australia for the first time. Each preconfigured industry cloud solution enables customers to go live faster than before. NetSuite claims that this can be as little as 45 days. This means a faster return on investment for its customers.
It also provides a "stairway to heaven" that enables customers to understand how they can better use their NetSuite software as time passes. This uses a four step model of build, engage, consume and optimize. Importantly, it not only helps to ensure a successful implementation, it also helps to ensure that retention is high for Netsuite.
The Financials First solution is a horizontal one that will appeal to CFO's as they look to implement a new ERP solution. It provides them with best practices out of the box, the standard reports and compliance requirements they need.
The two industry verticals deliver similar advantages for wholesale distribution and manufacturing companies in ANZ. Both map processes across the supply chain as well as the lead to cash cycle in business. They also provide the dashboards that map the relevant KPI's for each industry.
Enterprise Times: What does this mean
What is a little surprising is that NetSuite only launched three SuiteSuccess solutions in Sydney. There are others that would equally help them gain traction in new markets. It rolled out Stater across Europe, for example.
At SuiteConnect London there were 53 SuiteSuccess packages available, these three make it at least 56. Will NetSuite announce even more at SuiteWorld later this year? It seems likely, especially if it is to continue the growth curve it has delivered already under Oracle ownership. With a headline this year of "Grow Beyond", it also seems that SuiteSuccess and the "stairway to heaven" will make a reappearance.