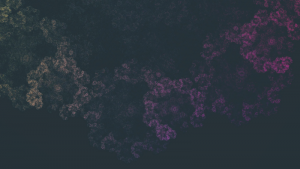 Enterprise blockchain platform Insolar has launched its testnet. Its purpose is to validate its claimed throughput of 10,000+ transactions per second (tps), more than blockchain competitors Ripple (1,000 tps) and Bitcoin (7 tps) though way less than traditional payment networks like VISA (>24,000 tps). Somewhat bizarrely it will subsequently publish its platform technical white paper describing the platform's goals, key features and core technologies (normally this would occur the other way around).
"Insolar's testnet launch is a major milestone in our aggressive development timeline," says Insolar CEO Andrey Zhulin. "Our testnet is robust, supports multiple node roles, and will prove one of our most exciting tech innovations, linear scalability, whereby each new node increases performance proportionally."
The Insolar architecture
The Insolar node architecture divides nodes into two groups:
Storage nodes
Virtual nodes.
Among storage nodes, there are two further divisions:
Heavy Material nodes; these store partial copies of the entire ledger (partial for increased security)
Light Material nodes; these store recent history and are used for traffic within the network.
Virtual nodes handle computing and transactions. Unlike most other blockchain platforms, these tasks do not occur simultaneously. Instead, there is delegation of each smart contract to a single node. Within virtual nodes there are also:
Validator nodes – which approve transactions
Pulsar nodes, which generate randomness every 1-10 seconds to prevent node collusion.
The Insolar protocol applies numerous consensus algorithms, based primarily on BFT (Byzantine Fault Tolerance). The result, according to Insolar, is robust scaleability.
The Insolar testnet
Insolar's testnet arrives some two months after the company unveiled itself to the public. Its claimed speed is attributable to a 'revolutionary architecture' which:
assigns different roles to nodes
distributes storage and processing tasks efficiently among them.
In addition to its speed, Insolar says its architecture:
strengthens security
decreases costs
offers enterprises the ability to process transactions longer than one block
can process large documents on-chain rather than off-chain.
The Insolar testnet, in order to mirror upcoming mainnet performance, includes multiple node roles, including:
Insolar: some background
Insolar seeks to build an open source, enterprise-grade blockchain platform which uses distributed trust to enable seamless interactions between enterprises. The objective is to "unlock new growth opportunities".
Insolar believes it has a "4th generation architecture", which:
blends the best of cloud, blockchain and distributed technology
creates cost efficiencies
opens new revenue streams
powers transformative business models
is secure, scalable, interoperable and affordable and easily deployed.
Besides its platform, Insolar offers services like blockchain consulting and product development. These assist enterprises move from proof-of-concept through to production.
Enterprise Times: what does this mean
Insolar joins the lengthening line of aspirants to high performance blockchain delivery. It (Insolar) has competition, for example EduHash, Devvio, Bitconch, GoChain, Constellation, #Metahash, Trustchain, Toda-Algorand and others
As Enterprise Times has commented before, high tps blockchain solutions are a form of holy grail for enterprise acceptance. Until hard proofs are apparent, Enterprise Times is happy to assess the possibilities, albeit tinged with a dose of scepticism – until the claimants prove they can deliver in real business circumstances.