Forbes recently announced that Workday was number two on its list of the world's most innovative companies. As well as being immensely proud of this achievement, the list got me thinking about the type of companies on it and the traits we share. It struck me that most of the top 10 companies are Workday customers, including Amazon, Netflix, Salesforce, Unilever, and others. In many cases, the relationships are reciprocal. Workday is a customer of many of the brands on the Forbes list. Why is this?
Digital transformation may be the phrase du jour in the global technology space, but it is much more than marketing wash. Of course, executives are told they must embrace emerging technologies, such as artificial intelligence, machine learning, and blockchain, or they run the risk of being left behind. For organisations born during the era of cloud computing, the natural choice is to move into a technology ecosystem that looks familiar. Innovative companies want innovative technologies in all aspects of their operations, including their finance and HR systems.
Innovative Tech is Key to Recruiting the Best Talent
We see organisations choosing Workday because we can help them bridge the gap between workforce expectations and reality. The term "millennials" has become almost a negative cliché when referring to the emerging workforce. I think of millennials as a force for good. Younger employees have completely different expectations of the technology they use in the workplace, and these expectations drive companies to be more innovative.
Millennials, and to a slightly lesser extent the generation before them, have grown up with Amazon, Facebook, Google, Netflix, and Spotify. They deliver these services in real time and on-demand. If the technology these workers use at work does not match the high quality, consumer-grade tools they already use, that can lead to reduced engagement or in some cases may prevent a candidate from joining an organisation—it is that crucial.
Culture and Community Are Crucial When the Customer is King
Cultural fit cannot be underestimated when sourcing innovative technology partners. This is another reason born-in-the-cloud companies tend to congregate. The subscription economy on which cloud computing is built means that technology vendors must continuously invest in the customer relationship.
These companies, including Workday, have focused on building communities where customers share ideas and best practices. In fact, more than 1,800 ideas from customers are now featured in Workday, which takes the notion of listening to your customers to a whole new level. It is not enough to get your customer live and leave them to it. Customers buy into the culture of the vendor they select, and in my experience, this is becoming increasingly important in the buying cycle. We have many examples of companies large and small who have cited their cultural fit with Workday as a key part of their buying decision.
Yet, it is not just the most innovative companies or disruptive startups that are choosing cloud computing to help power their most essential business needs. Over 175 organisations from the Fortune 500 have already selected Workday as a technology provider. I think about organisations such as ING and Unilever, well-established industry-leading brands. They recognised the threat from up-and-coming digital native incumbents. They then self-disrupted their own technology infrastructure and processes before it was too late..
Two compelling reasons for a cloud strategy
This combination of the world's most innovative companies, and the world's largest, moving wholesale towards a cloud backbone for their business begs the question: Why? What is so compelling about this model for modern business? There are many reasons, but for me there seem to be two primary business drivers that encourage the move to cloud providers who have a customer-first culture:
Key business driver #1: The need to adapt business processes quickly while continuing to scale. Innovative companies need to move faster than their competitors, which means that they need to always be agile and flexible. In practice, this means having the ability to update business-critical systems in real time. Can they change organisational structures quickly to add new regions or business groups? Can they evolve their business models to bring new disruptive products to market faster than their competitors? For innovative companies, the answer to these questions needs to be yes.
Key business driver #2: Data should drive and inform decision-making by being easy to consume and manipulate by those on the front line. After all, a key part of evolving business processes on the fly is having complete confidence in the insights offered by the tools everyone uses on a daily basis. Legacy technologies, where data is sourced from a multitude of different systems and is then pieced together, are not conducive to making fast, accurate decisions in a business world that never stands still.
It's not just the cloud model that brings like-minded companies together, but the fact that companies who want to stay innovative keenly understand the main business drivers of their peers. It's clear that innovation continues to move at an unparalleled pace for companies of all sizes, and keeping up means having a technology partner that is built to support change and an inspiring culture. It's for that reason that we shouldn't be too surprised that the companies that are deemed the most innovative in the world are, more often than not, the organisations that are leading other businesses on their journey to digital transformation.
---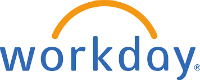 Workday is a leading provider of enterprise cloud applications for finance and human resources. Founded in 2005, Workday delivers financial management, human capital management, and analytics applications designed for the world's largest companies, educational institutions, and government agencies. Organizations ranging from medium-sized businesses to Fortune 50 enterprises have selected Workday.
This article first appeared on blogs.workday.com